Top 10 Procurement & Supply Chain LIVE London speakers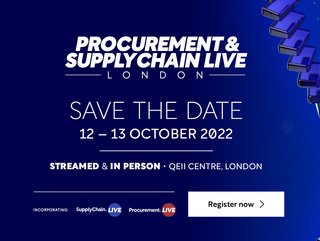 London to host leading procurement and supply chain experts from NHS, Santander, Visa, Interos, Accenture, FedEx, and more, at hybrid event 12-13 October
From October 12-13, the world's largest companies and leading procurement and supply chain specialists will convene at Procurement & Supply Chain LIVE London, a two-day hybrid.
Join sister publications Procurement Digital and Supply Chain Digital, along with some 2,000 procurement and supply leaders and more than 60 speakers at the QEII Centre in London – and virtually via a fully interactive platform – as they tackle pressing supply chain and procurement challenges head-on.
Discover fireside chats, keynote presentations, and more than 10 interactive panel discussions on everything from strategic sourcing, supply chain digitisation and procurement strategy during an economic downturn, to procuring with social purpose, the ROI of supply chain management and mitigating regulation, recession, and supply chain ripples.
Here, we highlight 10 speakers not to miss.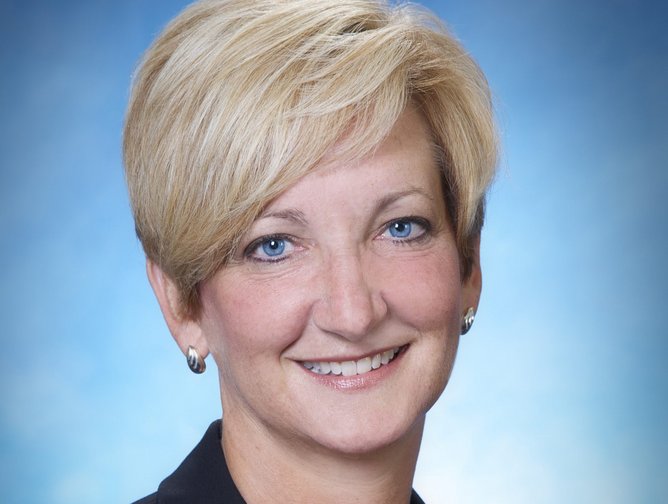 1 Susan Spence, VP, Sourcing, Procurement and Disbursements at FedEx
Featuring in Procurement Digital magazine's Top 100 Women in Procurement in 2022, Susan Spence has well and truly earned her sourcing stripes, with nearly four decades in the industry.
As Vice President of Sourcing, Procurement and Disbursements of the nearly US$40bn FedEx Corporation since 2013, Susan has successfully centralised sourcing and procurement, and is responsible for US$17bn of annual FedEx spending, serving its 500,000 team members and all of its customers, as well as managing procurement compliance, systems, and policies.
Prior to FedEx, Susan spent 28 years at United Technologies Corporation where she was the parent's director of supply management and held various high-level posts at the company's massive aerospace division.
She holds a Bachelor's in Economics from the University of Connecticut and an MBA from Rensselaer Hartford.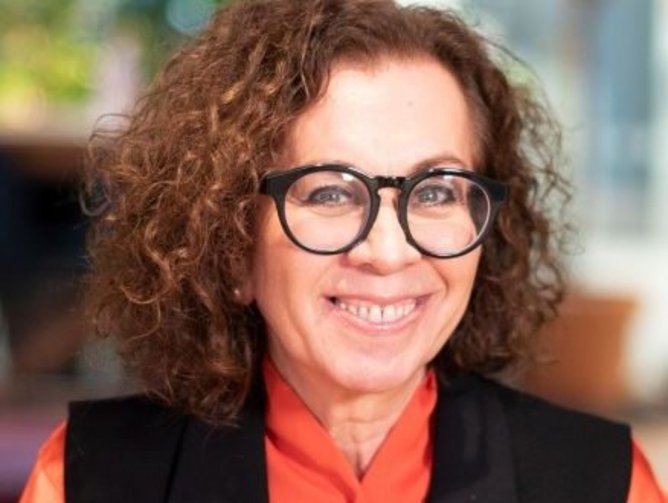 2 Alisa Bornstein, Chief Procurement Officer, Visa Europe
A well-versed leader in the world of procurement, Alisa Bornstein has more than 25 years of experience in leading and transforming procurement organisations, partnering with and supporting business to achieve cost, revenue and ESG objectives.
Beginning her career at telecoms giant Ericsson, where she worked her way up to global indirect sourcing lead, Alisa joined Travelogica Consulting as a partner, before taking on the role of head of procurement at BT Benelux. Over the last decade, Alisa has held various executive positions in the procurement function, including at Telia, Millicom (Tigo), IHS Towers, where she established group strategic sourcing, and Arm, where, as CPO, she designed and executed a significant transformation of the procurement function.
She joined Visa Europe at the start of 2021 as chief procurement officer, where she leads on sourcing, overseeing the payment giant's end-to-end strategic and operational procurement. Partnering with global teams, she supports business cost and revenue objectives across its European clusters and markets. She is also focused on ESG in the supply chain as part of the company's multi-year procurement transformation programme and is an advocate of diversity and inclusion. She was listed in the top 10 of the Top 100 Global Leaders in Supply Chain by Supply Chain Digital.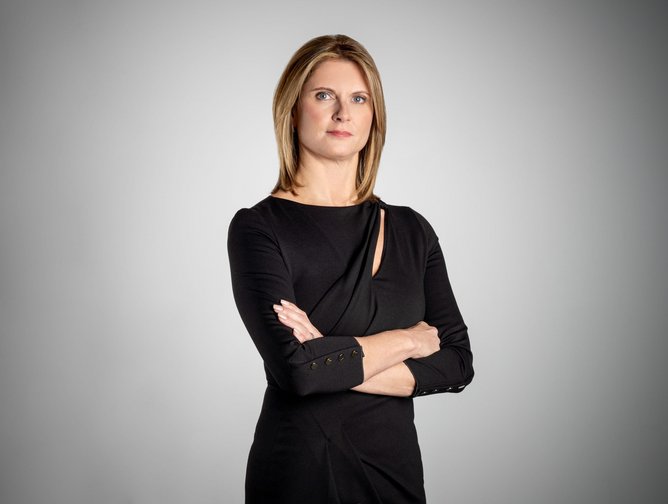 3 Jennifer Bisceglie, CEO of Interos
Jennifer Bisceglie is the founder and CEO OF Interos, an AI-powered third-party risk management company that has disrupted the traditional supply chain risk management discipline.
Jennifer founded Interos in 2005 as a supply chain and vendor risk consultancy, to help customers understand risk in their multi-tier global supply chains, but in 2018, recognised the emerging power of AI and ML and transformed the company into a product-driven organisation with the launch of the Interos Platform – a game-changing technology that brings 24/7 real-time visibility into every supplier at every tier and at every location worldwide. NASA and the Defense Department are among Interos' many clients.
A recognised technology innovator and much sought-after expert on third-party supply chain risk, and the development of new technologies that foster business intelligent, Jennifer has 25 years of industry experience managing risk in the global economy and is often called upon to share her expertise, including with the Homeland Security Governmental Affairs Committee.
As a female CEO in technology, Jennifer is passionate about advocating for women in leadership and served as Chairman of the Board for Women Impacting Public Policy for 12 years.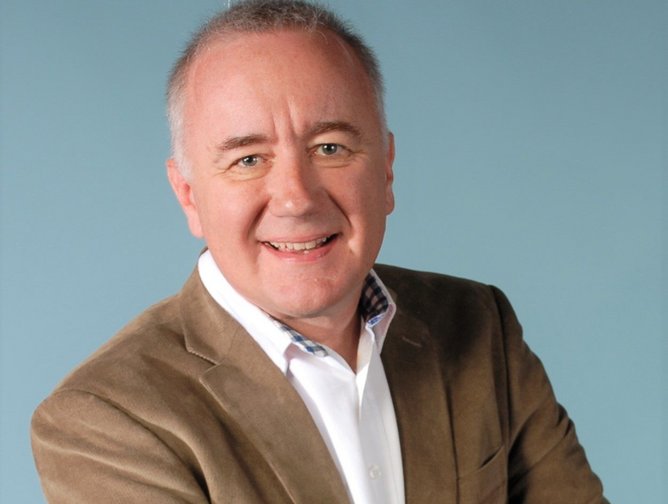 4 Jim Townsend, Outgoing Chief Procurement Officer, Walgreens Boots Alliance
Initially based in the UK with the global healthcare business, Jim Townsend relocated to the US following the Boots/Walgreens merger where he headed up group procurement for goods-not-for-resale.
Since 2017, he has served as CPO of the global healthcare business, responsible for the many billions of dollars spent on marketing, logistics, IT, property, and facilities that keeps the firm running across 25+ countries. He is credited with leading the end-to-end transformation of the company's procurement, Jim has a proven track record of delivering significant profit and cash growth, structuring transformational strategic partnerships and effective multi-level relationships in complex global organisations – including at Anglo American and General Electric, as head of sourcing and sourcing director of aviation systems, respectively.
Jim began his career in 1999 with Rolls-Royce becoming head of commercial procurement in 2000. He holds an MBA in Strategic Procurement from the University of Birmingham.
Speaking to Procurement digital magazine in 2022, Jim said every procurement professional should "be bold, brave, and ready to take the right road rather than the easy road."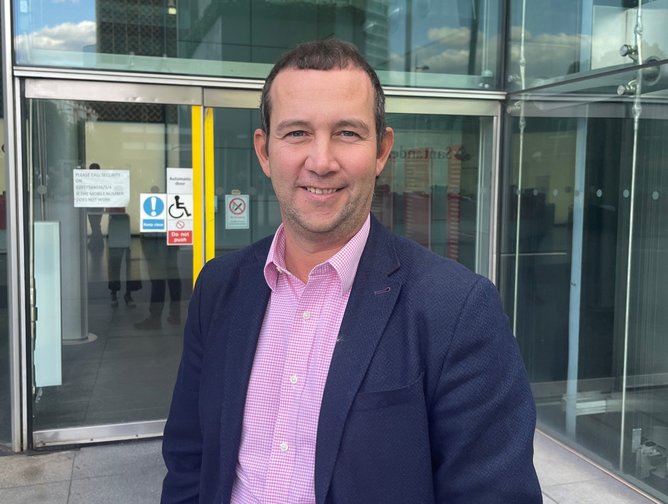 5 Nick Jenkinson, Chief Procurement Officer, Santander UK
Few procurement professionals have a career as diverse as Nick Jenkinson – having worked across seven companies and seven industries for more than 20 years.
As CPO at Santander UK since the start of 2021, Nick is driving a significant transformation across the organisation.
Prior to Santander, Nick spent five years at Japanese-based pharma Astellas leading award-winning transformations across procurement and corporate real estate, while also leading the strategy and implementation of a newly created business services model.
He has also held senior procurement roles across automotive, building materials, FMCG and media, including at Ford Motor Company, CEMEX, dmg media, and Aryzta, with more than a decade focused on leading transformational activities.
In June, he told Supply Chain Digital magazine that people can get confused when defining 'digital procurement' and get too lost in AI, RPA, NLP and the future of digitisation "without sometimes understanding the drivers within their own organisation and the problems they are trying to solve."
He has an MBA from Warwick Business School and a degree in economics from De Montford University.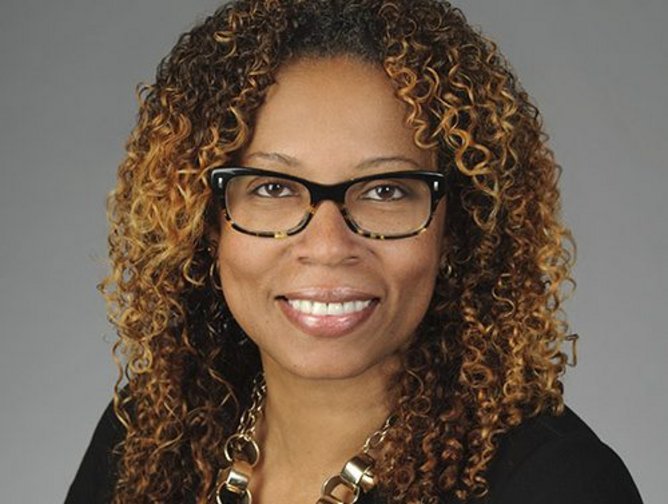 6 Nedra Dickson, Global Supplier Inclusion & Sustainability Lead at Accenture
As Global Supplier Diversity and Sustainability Lead, Nedra Dickson is responsible for leading and promoting Accenture's well-established opportunities with diverse businesses as suppliers and subcontractors within 20 countries. Nedra has grown Accenture's Mentoring Program of diverse suppliers globally in seven geographies, and under her leadership, Accenture now has the #1 Supplier Diversity Program in the US and for third consecutive year received A rating from CDP.
Nedra holds several board seats within the supplier diversity community, including for The Conference Board, and the Women Business Enterprise National Council.
Nedra has garnered numerous accolades for her leadership in promoting DEI, including being recognised as one of America's Top 100 Leaders in corporate supplier diversity, and as one of 25 women in power impacting diversity. She has an MBA from the University of Southern California.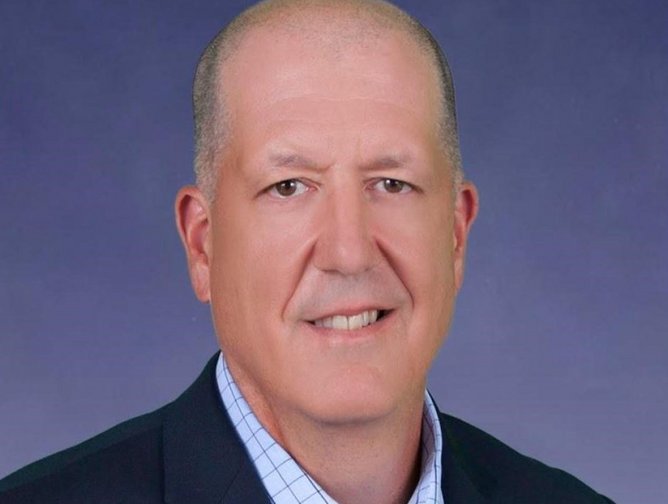 7 Michael Corbo, Chief Supply Chain Officer, Colgate Palmolive
An experienced chief supply chain officer, Michael Corbo has spent his entire career – 40 years – at Colgate-Palmolive working in a myriad manufacturing and supply chain roles in the US, the Philippines, Malaysia, and Russia.
Mike has spent the last 18 years focused on supply chain including the last 12 years as CSCO for the multinational consumer products giant, where he has transformed the company's supply chain into an externally recognised global leader in productivity, resilience, and sustainability.
Describing his role as "dynamic and global," Michael told Supply Chain Digital magazine last month that the future for Colgate is very bright. "We want to be an innovative growth company, but to do that, we need to invest and focus on people."
Michael has a degree in chemical engineering from Lafayette College.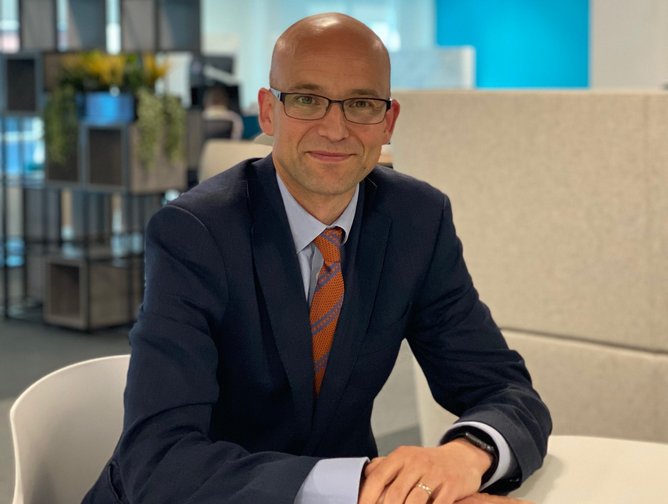 8 Andrew New, CEO of NHS Supply Chain
Joining Supply Chain Coordination Limited (SCCL) for the NHS as CEO in September 2021, at a critical time in the department's transformation journey, Andrew New is responsible for continuing to drive performance and establish a future world-class supply chain that meets the changing needs of the NHS.
Andrew has considerable experience in the supply chain sector, across retail, leisure, engineering, and property, having held various senior procurement and supply chain roles for JCB, Magnox and Babcock International Group. As Group Executive Director, Purchasing and Supply Chain for JCB, he was responsible for the supply chain globally.
He has extensive experience in business transformation programme leadership, total lifecycle cost management, customer and supplier engagement and deploying technology to optimise business operational performance.
He holds a BSc in Chemical Physics and an MBA, both from the University of Bristol.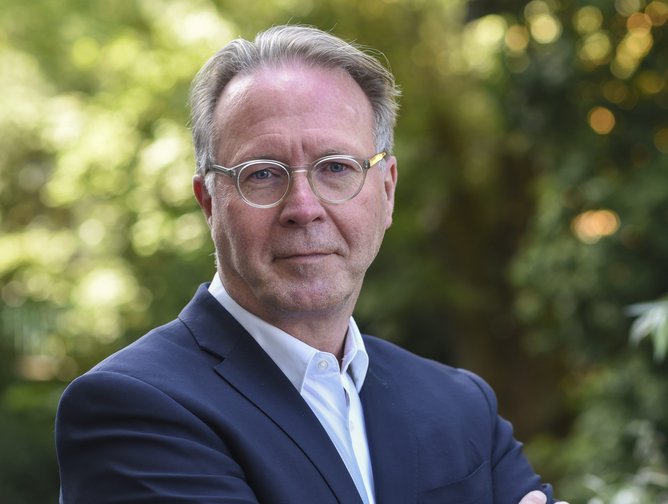 9 Daniel Helmig, Managing Director & Head of Procurement, Credit Suisse
Daniel Helmig has nearly four decades in procurement and has been involved in change projects and transformations for the last 35 years.
Daniel entered the supply chain profession in 1984 at Ford Motor Company in material planning and logistics, and during his two decades in automotive supply chain, held a variety of senior management procurement roles.
He first became a CPO in 2004 at Infineon Technologies where he implemented automotive-style procurement practices, before moving to ABB in 2009, where he led the largest group restructuring of the company since its merger several decades ago. He transformed a tactical, local organisation into a powerhouse with 200 category teams and global service centres. He also held the CPO role at PepsiCo.
Joining Credit Suisse in January 2021 as the organisation's first non-banking head of procurement, Danel Helmig has outsourced the strategic and tactical procurement organisation to ChainIQ, a global BPO provider in the area of Indirect Procurement.
He was voted into the CIPS European Procurement Power List in 2019. Daniel has lived in Germany, the US, the UK, and Switzerland, and holds an MBA from Michigan State University.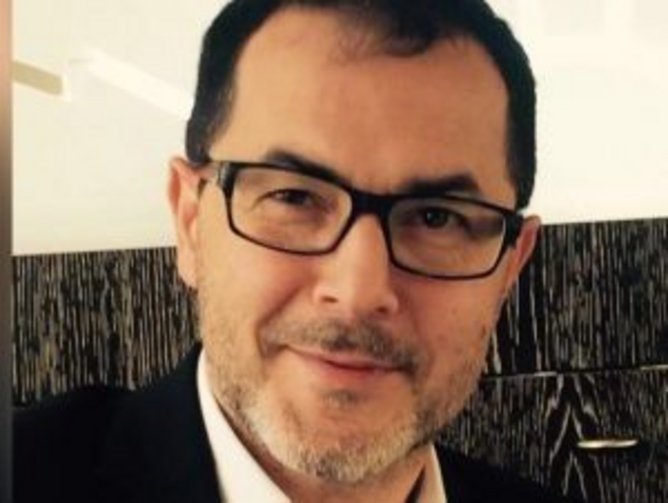 10 Houssam Hage, SVP Supply Chain, Stellantis
Paris-based Supply Chain executive Houssam Hage has three decades of global experience in supply chain, logistics and project management under his belt.
As SVP Supply Chain at Stellantis since 2019, Houssam has led full management of the leading automaker's supply chain including implementation of the supply chain strategy.
Prior to joining Stellantis, Houssam led the end-to-end global supply chain at Bombardier, and before that, spent 14 years at Michelin where he held a variety of senior logistics and supply chain roles across departments and countries. As VP Supply Chain of Passenger, Houssam led the €4bn, 15-plant, 15,000-employee-strong Car and Light Truck Europe for four years.
He has an engineering degree and an EMBA from HEC Paris.