IBM supply chain survey highlights role of tech, AI, cloud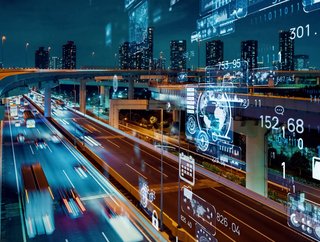 IBM and Celonis survey shows Supply Chain executives recognise role of digital in building resilience, increasing efficiency and driving sustainability
Chief Supply Chain Officers (CSCOs) recognise the critical role that hybrid cloud, AI, process mining and execution management play in helping them overcome disruption, according to a new study from IBM and Celonis.
72% of CSCOs say they expect processes and workflows to be automated over the next three to five years, with a similar figure (69%) planning to accelerate cloud adoption to enhance real-time data access.
The study, The resilient digital supply chain: How intelligent workflows balance efficiency and sustainability, conducted by the IBM Institute for Business Value (IBV) in cooperation with Celonis and Oxford Economics, surveyed almost 500 CSCOs across 10 industries.
The findings suggest organisations modernising their supply chains by embracing data and hybrid cloud strategies, while still making sustainability a business imperative.
"The Confluence of post-COVID-19 challenges, inflation and supply issues, security, and sustainability has led to the most complex operating environment in modern business. This has forced organisations to rethink and rebuild their supply chains to be more agile, efficient, and sustainable," said Jonathan Wright, Managing Partner, Finance and Supply Chain Transformation, IBM Consulting.
"Technology and data-fueled automation and intelligence are key to not only evaluating current workflows and inefficiencies, but in identifying new opportunities as well."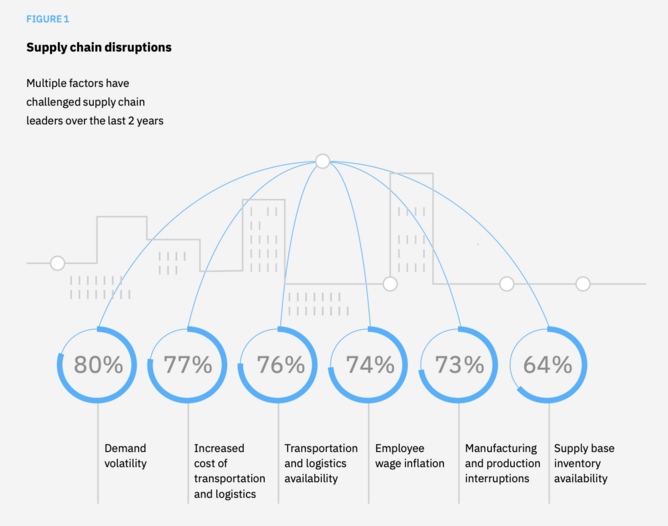 The biggest challenges CSCOs are facing
80% said demand volatility is a top challenge, while 77% said increased cost of transportation and logistics.
Apart from cost, the availability of transportation and logistics is a top challenge, said 76% of those surveyed
71% said lower inventory for raw materials and finished goods has led to stock-outs and lost sales.
60% have had to expedite products for customers, leading to higher transportation costs.
Hybrid cloud, execution management, AI and automation can help CSCOs seize opportunities
The survey shed light on the efforts CSCOs are making to pursue data-backed strategies to build smarter, more agile supply chains that can help improve resilience and sustainability.
87% of CSCOs are implementing execution management and 77% are implementing process and task mining to modernise their operations.
By 2025, 83% of CSCOs plan to introduce AI-enabled real-time inventory management.
74% say hybrid cloud integration is crucial to accelerating digital transformation.
81% are looking to AI-enabled processes and workflows for real-time demand sensing.
72% expect most of their processes and workflows to be automated in the next three to five years.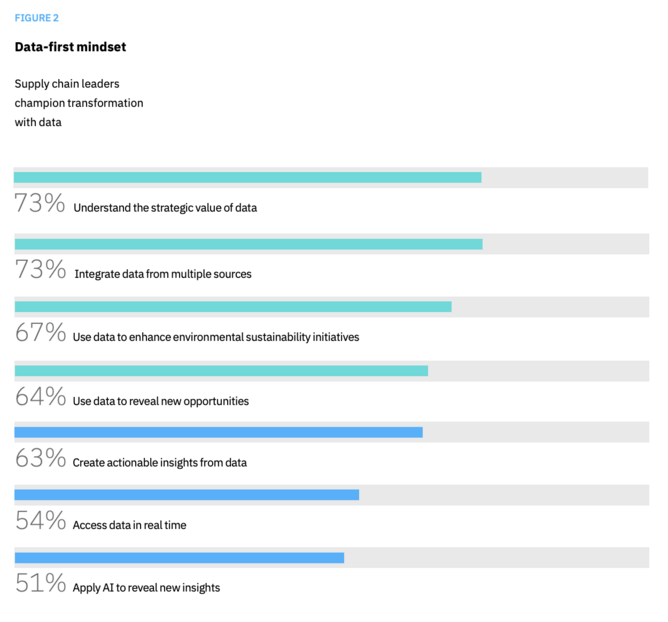 Putting sustainability over profit in the supply chain
More than half (51%) of CSCOs surveyed said they would be willing to sacrifice profit to improve sustainability outcomes. CSCOs identify several actions they plan to take over the next three years in pursuit of circular economy goals:
47% are initiating full lifecycle design of their materials and products to expand re-use of materials and reduce waste.
44% plan to improve energy efficiency of their products and services.
35% plan to develop new products and services based on renewable energy componentry, and 30% expect to engineer new zero-waste products and services.
"Eliminating inefficiencies from core supply chain processes represents an enormous opportunity for reducing carbon emissions at scale," said Janina Nakladal, Global Director of Sustainability at Celonis.
"Chief Supply Chain Officers know they need to adapt, and in many cases are, but they often don't have the insight they need to truly understand where changes need to be made­ – and lack the toolset to drive the change. Our research shows that currently-available technology – process mining and hybrid clouds – can give CSCOs this insight to wholly transform their supply chains."
Steps CSCOs can take for sustainable supply chains
Explore new business models that amplify resiliency – deploy AI and machine learning. Also rely on an open, secure, hybrid cloud model.
Invest consistently in the near- and long-term potential of automation – develop robust AI and automation capabilities to speed insights and decision making.
Make sustainability one of your most important business priorities.