Top 10 villa rentals for great summer escapes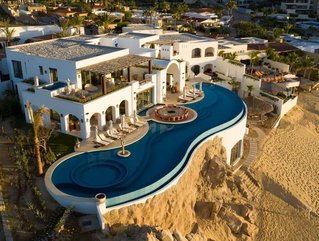 If you're looking to escape this summer, you better get a move on as villa rentals are seeing a 30% increase in bookings compared to pre-pandemic levels
Luxury villa rental specialists Rental Escapes has more than 5,000 luxury properties to rent in 70 global destinations. Here is their pick of the Top 10 to book now for summer.
Porters Villa – Porters, Barbados
Nestled within a 23-acre estate, Porters Villa offers an enchanting tropical holiday escape. Guests can adventure through the expansive property, splash in the estate pool surrounded by a mahogany grove or enjoy a freshly cooked sea-to-table holiday meal in the beautiful dining room.

La Datcha – Pedregal, Los Cabos
Swap sleds for kayaks and reindeer for sea turtles at this outdoor haven on Mexico's Pacific coast. This villa, which can easily accommodate 20 guests, is located just seconds from the ocean, allowing guests the opportunity to surf (Santa suit optional) or witness majestic blue humpback whales from the comfort of the infinity pool.

Promiseas – Ocho Rios, Jamaica
Enjoy complete paradise in these two luxury villas that make up the Promiseas campus. With two highly trained chefs, three butlers, two housekeepers, and an entertainment coordinator, a holiday spent here will be a relaxing escape the whole family can enjoy. Kids can enjoy a festive sandman making contest on the beach while adults can relax with an oceanfront massage while the property's chefs prepare a decadent multi-course holiday meal.

Enchanted at Reunion Resort – Reunion Resort, Florida
With over 10,000 square feet of living space, this palace comfortably fits 30, making it the ideal holiday getaway for a multigenerational family. For those looking to spend the day at Walt Disney World®, this villa is the perfect destination to come home to with rooms fit for Kings and Queens and imaginative bedrooms for little ones. Guests can make the holidays even more memorable with a character brunch right inside their rental.
Belharra Estate – Vitet, St. Barts
Celebrate the holidays in sunshine at Belharra Estate in St. Barts. With hints of red throughout the villa, the festive spirit will be kept alive even in a warm environment. Ring in the new year while watching a private firework show from one of the two pools on property and stay up to watch the first sunrise of the new year over the picturesque sea.

Villa Mariella – Port Louis, Mauritius
With a private swimming pool and beach facing one of Mauritius' most beautiful lagoons this villa is ideal for families or small groups. Enjoy a holiday meal prepared by the full staff while soaking up the rays from Africa.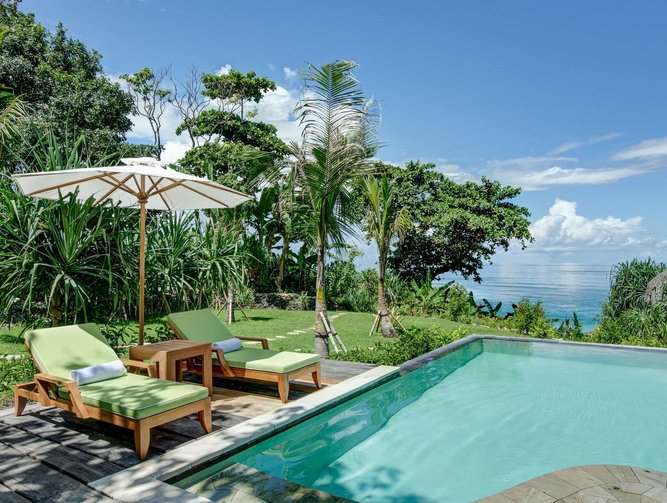 Kasambi Estate – Nihi Sumba, Indonesia
Surfers and beach lovers will delight in this Indonesian oasis. Featuring a large infinity pool and large day beds, guests can celebrate the holidays with a private fireworks show over the famous surf break. The villa includes a separate in-law wing as well as childcare.

Casa Madera – Rivas-Manzanillo, Nicaragua
With 13,000 square feet, ocean-view bedrooms, a private oceanfront pool guests, and multiple communal areas like a living room, gourmet kitchen, outdoor parlour, and dining room there are plenty of spaces for guests to enjoy the holiday season together. Enjoy a festive meal cooked by a chef exclusive to the villa, on hand to cater to guests' requests before watching the sun set over the ocean.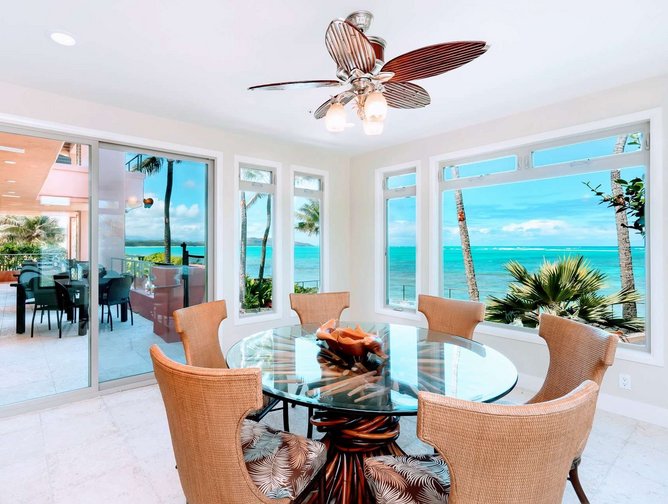 The Royal Hawaiian Estate – Waimanal Beach, Hawaii
Relax in a Hawaiian paradise overlooking the ocean, perfect for a multi-gen family holiday. With a fenced in yard, beach entrance, outdoor bar, grills, large pool with a built in slide and waterfall, and a hot tub there is something for everyone to enjoy a tropical holiday and escape the cold weather at home – sans passport.

Delphis – Jumby Bay Island, Antigua
Escape to a private peninsula with a luxury oasis set on 3.2 acres. Complete with a boat dock, collection of beaches, two infinity pools, a beach gym, fire pit, and mangrove boardwalk this home is perfect for a group looking for complete exclusivity. The home offers an array of ways to spend the holiday season from a chic poolside dinner under its dining pavilion to hosting a live band set to play holiday tunes.