Four UK business trends in 2023 (and how to deal with them)
By Jenn Riek, Communications & Education Manager, Evernote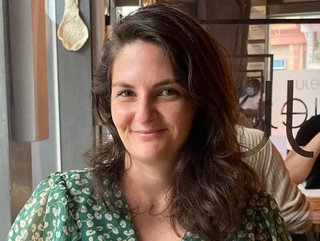 From wellness programmes to increased freelancer hire, Jenn Riek, Evernote's Communications & Education Manager outlines four key UK business trends
UK businesses currently face an array of challenges such as inflation, a looming recession, and increased rental costs.

However, having coped with the impact of Brexit, the pandemic and the Russia-Ukraine war, owners and directors of the UK's resilient businesses have reasons to remain optimistic about the future.

Here are four trends business can expect in 2023 and tips to deal with them.

1

Workplace changes continue
Due to the ongoing labour shortages in the UK, it is crucial for UK firms to be able to quickly react to change, which will allow them to recruit the workers needed to meet fluctuating demand. While the legacy of the pandemic is fully clear in regard to remote and flexible working, we can expect to see a further evolution in modern day working practices - the increase in contractors and freelancers.
This trend is born out of necessity, just like the switch to working from home. UK businesses are already facing an increase in costs, uncertainty with a cost-of-living crisis, and the fact the UK economy is predicted to shrink in 2023. So, it makes sense to utilise the highly skilled, experienced, and motivated contractor and freelancer pool, which brings a multitude of benefits to organisations.
It also minimises the risks of businesses, as there is no longer the fixed salary cost each month, which can really pinch during quieter months. Instead, businesses can scale freelancers' work up and down depending on demand. This allows the company to have more flexibility and even grow, as they can service one-off projects or seasonal fluctuations that wouldn't have been possible with the existing team size. Companies can also contract specialists, who they may be unable to hire otherwise, to help deliver some projects.
2

Flexible working is here to stay
After two years of working from home many workers have been itching to get back to the office more, even if only for a few days a week. With this in mind companies will increase the focus on design to a flexible work environment this year.
Managers and directors will want to create working environments that really appeal and cultivate the positive aspects of in-person working, such as informal chats, as much as possible. This will include flexible work stations and more open/collaborative spaces.
At the same time, while there has been great demand for workers returning to offices, it's undeniable that the hybrid model is here to stay. Research by the Office for National Statistics (ONS) has found that more than four in five workers (84%) wanted to continue splitting their time between home and the office after the pandemic. Clearly, many workers now want the benefits of a balance between working in the office on some days and at home the rest of the time.
3

New tech tools for new teamwork models
We will see a new definition of teamwork emerge as a result of the new hybrid working model. Hybrid working has placed different demands on workers, and it is important that team members can excel at both teamwork and maintaining their individual productivity. To achieve this firms will need to engage with tools that aid deep work and collaboration. For instance, there will be more of a focus on investing in improved video tech to enable better virtual working and aid collaboration across teams spread out geographically.

But these tools can be expensive to implement, which could be a big challenge for many businesses given the current economic outlook in the UK. Thus, businesses should explore more cost-effective tools such as Evernote that understand the importance of individual work that feeds into more collaborative and productive teamwork.
4

Focus on wellbeing to boost productivity

In recent years there has been a positive shift in the way that mental health is viewed both personally and in the workplace. Many of us experienced challenging mental health due to the pandemic and this has created a greater understanding and empathy around the issues poor mental health can bring and how to address them.

Due to this companies will place more emphasis on taking time to slow down, rest, and rejuvenate. Employers may adopt wellness programmes and strategies such as reduced working hours, which many companies have already introduced in their efforts to move to a four-day working week. Firms that embrace this movement will see higher productivity, improved mental health, and a more sustainable work life balance.

Finally, we can also expect to see a move away from the tactics of the past that looked to create a more 'fun' working environment with the likes of ping-pong tables and happy hours. Now the resources will be better used to invest on wellness stipends, support for caregivers and parents, and help with the likes of therapy or breaks to improve wellbeing. There is also likely to be more popular wellness benefits like UK health insurance being introduced to help employees stay healthy and happy.
About Jenn Riek

Jenn Riek leads the Certified Expert Community at Evernote and manages the growth of the program through engagement, education, and content.