Culture Club – how private members' clubs are reinventing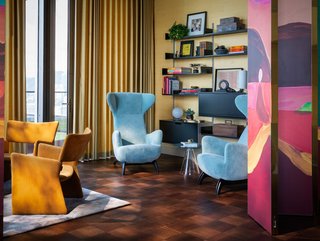 The Reading Room, Carlyle & Co, Hong Kong
The pandemic has given birth to a new breed of private members' clubs where work and play merge, membership and spaces are curated, and community matters
When Soho House exploded onto London's social scene in the mid-nineties, it ushered in a new type of private members' club – one that was cool, inclusive, and aimed at the young, city-dwelling creative class.
Standing uniquely apart from the somewhat stuffy clubs that have been a London hallmark for more than two centuries, Soho House thrived – and nearly 30 years later is still going strong with 30 locations across the globe.
But now, the private members' club concept is in transition once more, and a new breed is born.
The Third Space – work, play, converse, learn
As the dust settles on the pandemic, and a new way of living unfolds – one where the lines between work and play blur and community and connection are prioritised – people are seeking out social interactions in new ways.
Enter the post-pandemic private members' club – a curated and interchangeable 'third space' where work seamlessly transforms into a space to socialise, and where culture flourishes and curious minds go to interact, explore, and learn.
These new and reinvented clubs not only feature workspaces where traditional clubs do not, but they offer culture-rich experiences, expert talks, and a diverse community – opening themselves up to more people from all walks of life irrespective of family pedigree or financial clout.
"We're all in a cultural moment now where we're vagabonds of sorts and the lines between office and restaurant and home – we want to blur those," says Arsalun Tafazoli, co-founder of The Reading Club, a newly conceived members-only club on the rooftop of the InterContinental that opened in downtown San Diego last September.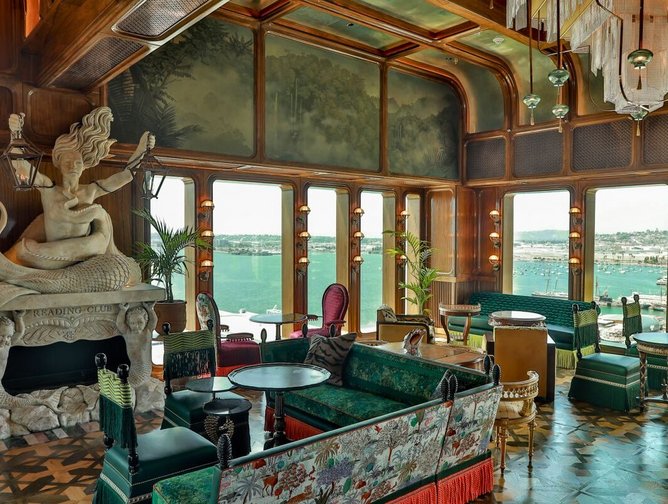 The Reading Club, San Diego – culture, community, conversation
While the space provides members with everything they need to work, socialise, relax, and reflect (from a library to a heated lap pool) the ethos is what really sets The Reading Room apart with its focus on creating a culture and community that revolves around "conversation, reason, and humanity."
Designed for "thinkers and makers", the club provides cultural enrichment and diversity in both its offer and membership – think a perpetual library with a curated selection of reads, listening room with records, and a membership made up of people who love their work, whatever that may be.
Unlike the somewhat stuffy and elitist formula of traditional members' clubs, The Reading Club – like many of the new-breed private members' clubs – isn't interested in your wealth, status, affiliations, or point of view.
Instead, when hand-selecting members, they ask questions like, 'What would be the title of your autobiography?' and 'What do you think is the biggest misconception about you?' as they look to curate a club made up of "curious, articulate, interesting people who value conversation and are driven to learn."
They even offer subsidies to assist those unable to afford the annual membership fees, because "if your values align and the only reason you can't be a member is economic, we will subsidise those costs," says Tafazoli.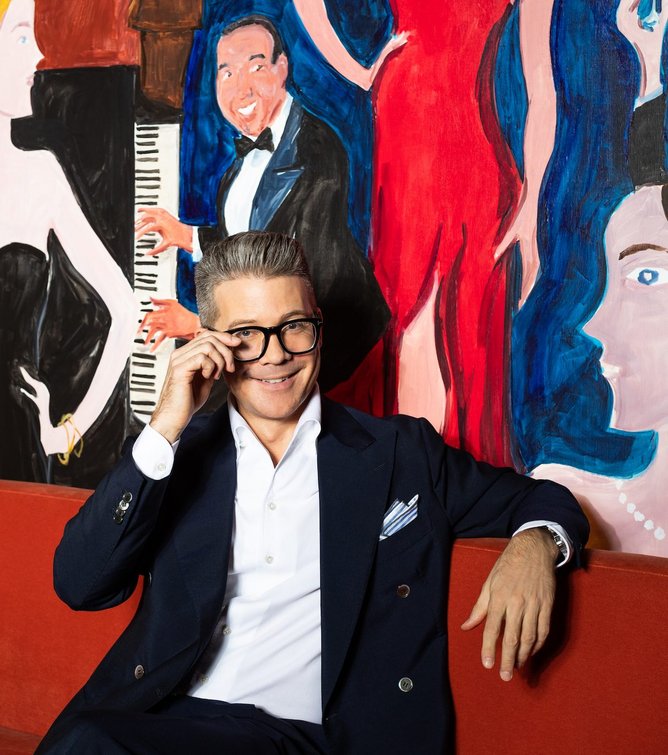 Jonathan Frolich, MD, Carlyle & Co
Carlyle & Co., Hong Kong – exclusive but not elitist
It's a similar story at Hong Kong's newest club, the velvet-clad Carlyle & Co., where an initial conversation with prospective members never starts with what they do or who they know.
"We care far more about who you are than who you know," says Jonathan Frolich, Managing Director of Carlyle & Co. "We're interested in the stories and anecdotes that drive your passions and shape your characters. We're exclusive in the sense that we seek excellence from every experience and encounter, but we're never elitist."
Jonathan tells Business Chief that members are looking to forge connections with genuine meaning, expand their horizons, be challenged, explore new perspectives, and do it all in a beautiful space where they can meet, mix, mingle and perhaps make a little mischief.
"They are looking for a place that enables them to come together, build authentic relationships and ignite meaningful conversations, and they want to have it happen somewhere they can trust to deliver exceptional experiences with charm, sophistication, and a sense of whimsy," Jonathan says.
And Carlyle & Co. delivers this in bucketloads. Inspired by the impossible glamour and unrivalled legacy of its namesake New York City hotel The Carlyle and its once legendary and eclectic cast of colourful characters (from the Kennedys to Hunter S Thompson), the Hong Kong-located club offers members a myriad of curated spaces and experiences.
As well as numerous dining rooms and a speakeasy, there's a library featuring 2000 books, a music room with 1000 vinyl records, and a rolling roster of cultural events, live entertainment, and culinary experiences.
Jonathan says Carlyle & Co. marks a "paradigm shift around community in the world of modern private member clubs" – offering members a sanctuary of people who dare to be different, and a space where they can relax, be entertained, inspired, and ultimately contribute to something greater than themselves.
From India to Dubai to New York City – creativity, curiosity, culture
This focus on community, cohesion, collaboration, and creativity – heightened since the pandemic – is central to this new genre of private members' clubs, which are popping up and/or evolving in every corner of the globe.
At India's newest club, Jolie's – the Mumbai-based brainchild of Indian entrepreneur Aryman Birla – the emphasis is on building a creative and curious membership, delivering a curated environment, and offering culture-rich experiences.
While in the making for a few years, the concept of Jolie's evolved once the pandemic hit, with the club finally opening its doors to members in October 2021. "Covid-19 has upended the world," a spokesperson for Jolie's said. "As people look for a safe, hygienic and private place to work, meet and socialise with their close circle, a private-members' club plays a huge part."
Like the others, Jolie's offers a "space that transcends lots of different experiences" so members can work, socialise, learn, interact, and enjoy suppers, soirees, and space to express themselves freely and authentically.
There are nine spaces for working, entertaining, art, music, cultural events, drinking and dining, from a business centre designed for ideation and innovation, to The Seen, a performance area for cultural showcases.
Like the others too, Jolie's membership is made of people from all walks of life, from entrepreneurs to artists, thinkers to industrialists, which results in a "community of diverse high achievers with compelling individuality, who are culturally curious and passionately engaged with the world."
Cipriani's first private club, Casa Cipriani in New York City, debuted last year with much the same aim – to attract eclectic, culturally curious, and interesting people, to mingle, relax, and connect.
Modelling itself on the first days of Harry's Bar in Venice, where people from all walks of life would gather to sip Bellini's and share stories, the Lower Manhattan club is rich in amenities (events space, wellness centre, dining room, bars) and cultural offerings.
Ciprianis joins a growing list of clubs in NYC, from NeueHouse to Zero Bond, curating communities, environments, and experiences post-pandemic.
Opening in NYC in 2020, and now the hotspot du jour, downtown Manhattan private club Zero Bond offers multiple spaces for different experiences – from a screening room and library to comfortable workspaces, an omakase, and libations room – and delivers curated exclusive experiences.
Like the others, membership matters, which is less about money (one-year membership is relatively affordable at between US$2,500 and US$4,000 and cheaper the younger you are), and more about the quality of the community. "I didn't want to create a place that was just for rich people to spend a lot of money," founder Scott Sartiano told Forbes.
Members are not selected on socioeconomic status or profession, but on character, and will only "accept members that display a high level of integrity and demonstrate an ability to contribute to our Zero Bond community."
Soho House, London
4 private members' club for globetrotters
These private members' clubs have more than one international outpost providing members with global access when they travel

Soho House
Worldwide
Born in London in 1995, Soho House now has 30 clubs all over the world, from Istanbul to Mumbai, Amsterdam to LA. They offer many types of memberships and handpick members with a focus on building creative community. The clubs offer lounge spaces, spas, pools, libraries, and restaurants and have recently introduced workspaces. They hold regular panels and talks, art exhibits and movie showings.
The Arts Club
London, Dubai
Attracting a culturally interested crowd of discerning thinkers and thought leaders is the premise behind The Arts Club, which opened in Dubai in 2020, but whose historic sister club in London dates to 1863 – a place where writers, artists, and musicians (Charles Dickens, Franz Liszt, and Whistler) once hung out. The Arts Club is a home away from home for creatives, entrepreneurs, and innovative thinkers, who come to meet, discuss, exchange ideas, and dine and participate in an extensive cultural programme, from literary discussions to art exhibitions, and musical performances.
Taj The Chambers Private Members' Club
India, Dubai, London
First opening its doors in 1975 at The Taj Mahal Palace, Mumbai, The Chambers – Taj is the prestigious club for "global achievers" with outposts worldwide including in New Delhi, Kolkata, Chennai, Hyderabad, as well as overseas in Dubai, London, and coming to New York soon. The clubs offer a place to both work and relax and avail of privileges
Core Club
NYC, Milan
Launched in 2005 in NYC, Core Club operates a 'self-selecting community' where every individual in the team makes a deposit of US$100,000 and nominates another remarkable person. Their selection process isn't based on money or family name, but personalities who are innovators with original perspectives from 13 industries – from architecture to fashion, healthcare to hospitality. Among the offerings, private movie theatres, five-star restaurants, libraries, games rooms, and curated galas and soirees. Core San Francisco is opening in 2023.