EU Approves Airbus and Safran Joint Venture for Space and Defence Projects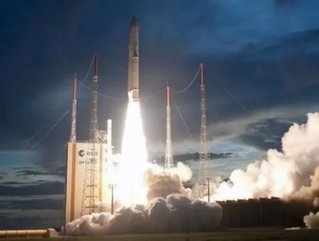 Aerospace and defence giants Airbus and Safran have been given the green light by the European Union (EU) to creater a joint venture for space launchers, satellite subsystems and missile propulsion.
The European Commission has concluded that the proposed creation is in line with the EU Merger Regulation, conditional upon the exclusion of Safran's activities in electric satellite thrusters from the joint venture, as well as on certain supply assurance commitments.
The Commission had concerns that the joint venture could have shut out Airbus' competitors or limited their access to certain supplies, as well as transmitted strategic information to Airbus, however the commitments offered by the companies address these concerns.  
On 8 October 2014, Airbus and Safran notified plans to create a joint venture to which they would contribute their respective activities. In addition, they intend to acquire, at a later stage, control over the satellite launch operator Arianespace, which will be subject to a separate approval process.
Airbus is active in aeronautics, space and defence. Its activities include the design, manufacture and worldwide sale of civil space launchers, launcher subsystems and equipment, satellites, satellite subsystems and equipment, and is also active in the field of strategic and tactical missiles.
Safran is active in aerospace propulsion, aircraft equipment, defence and security. Its activities include the production of liquid rocket and solid rocket motor propulsion systems for launchers and electric propulsion systems for satellites. It also has interests in the field of strategic and tactical propulsion for missiles.
The European Commission oversees investigations into the suitability of large mergers and acquisitions, deciding if such moves would result in adequate competition remaining in the marketplace in question.