Mastercard: consumer move to contactless payments in MEA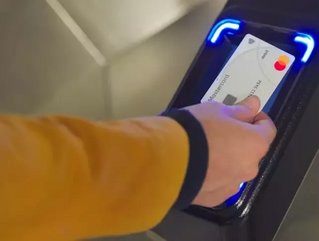 Amidst the current outbreak of COVID-19, Mastercard reports 70% of respondents in the MEA are using some form of contactless payment. During March, man...
Amidst the current outbreak of COVID-19, Mastercard reports 70% of respondents in the MEA are using some form of contactless payment.
During March, many countries in the Middle East and Africa (MEA) have been adopting the necessary social distancing restrictions. Following its recent study into changing consumer behaviours in 19 countries, Mastercard discovered an acceleration in consumer adoption of contactless payment methods. 
"Social distancing is very important right now, and we commend Bahrain's government and ministry of health for their efforts in keeping citizens and residents safe. As well as staying at home, social distancing also applies to publicly shared devices, like point of sale terminals and checkout counters," said J.K. Khalil, General Manager, Saudi Arabia and Bahrain, Mastercard.
Key findings from the study include: 
A shift in consumer perceptions of safety and convenience spurring the preference for contactless, with six in ten (61%) in the region swapping their 'top-of-wallet' card for one that offers contactless

An increased confidence in using contactless methods with 70% now using some form of contactless amidst the pandemic and 84% agreeing that contactless is a cleaner way to pay. Additionally, 79% believe contactless payment methods have been easy to adopt. 

Contactless payment methods will be sustained post COVID-19 with nearly 64% confirming that the pandemic has resulted in them using less cash, and 81% confirming that they will continue to use contactless once the pandemic is over.
"The CBB's decision to increase card payment limits and its measures to defer installments, as well as the government's nation-wide campaign to promote contactless and electronic payments, show strong commitment to the local economy which Mastercard fully supports. Bahrain is truly adopting contactless technology as part of its response to the pandemic. Contactless offers consumers a safer, cleaner, faster way to pay, as well as control over human-to-human interaction at this critical time," added Khalil. 
"Mastercard has been spearheading the worldwide shift to contactless for years, championing simple, safe and fast ways to pay," commented Mastercard in a company statement, "In the past few weeks, Mastercard announced commitments to increase contactless payment limits in more than 50 countries worldwide, including Bahrain, where the Central Bank of Bahrain raised the limit to BHD 50. Limit increases were part of Mastercard's global effort to make sure consumers, merchants and small businesses have the resources to safely pay, receive payment, and maintain operations during the COVID-19 crisis."
SEE ALSO:
For more information on business topics in the Middle East, please take a look at the latest edition of Business Chief EMEA.