Accenture, Vodafone to help German SMEs be cyber resilient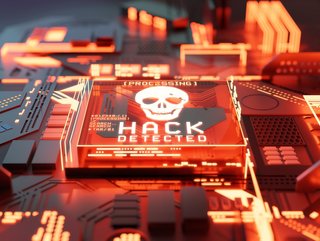 Vodafone and Accenture have joined forces to provide German SMEs with managed security services, as cyberattacks become an increasing issue in the country
Vodafone Germany and Accenture have joined forces to fight the growing landscape of cyberattacks on small and medium-sized businesses in Germany.
The two companies – which have since 2020 been jointly investing in security innovation to help keep organisations safe as new threats emerge – will now provide leading cybersecurity talent and industry expertise to organisations in Germany that do not have the capacity, time or resources, including spend, to keep up with this rapidly evolving space.
Threat levels of IT security in Germany higher than ever before
Damage caused by cyberattacks and extortion has increased by 358% since 2019, according to Bitkom, and 86% of German companies have been targets of cyberattacks.
Threat levels of IT security in Germany are higher than ever before as cyberthreats increase and cybercriminals become increasingly professional. Interior Minister Horst Seehofer believes that the threat will continue to grow over the next few years, thanks to increased digitalisation, more digital networking, growing professionalism of cybercriminals, and spread of vulnerabilities in IT products.
More than four in five companies (83%) fear an increase in attacks, according to Bitkom, with medium-sized companies with 100 to 499 employees seeing themselves particularly threatened.
"If you don't protect yourself today, you could be the next potential victim of a cyberattack tomorrow," says Alexander Saul, managing director of corporate customers at Vodafone Germany.
So, what exactly will these new services from Vodafone Germany, the largest national company in the Vodafone Group, and one of the world's leading global professional services firm, Accenture, provide?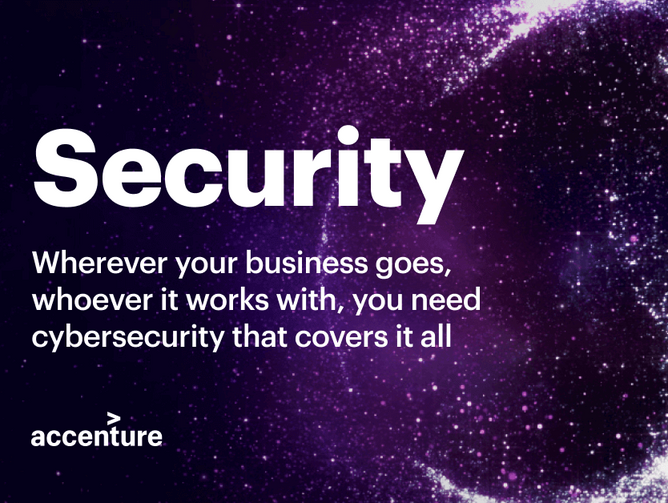 Managed security services to SMEs – Germany
Designed to help companies achieve enterprise-grade security at an affordable cost, the new services help firms to identify security vulnerabilities and detect, respond to, and recover from cyberattacks. They will be integrated with Vodafone's portfolio of mobile, fixed, internet of things and cloud solutions, and complement Vodafone's existing cybersecurity offerings, enabling the company to provide enterprise-grade cybersecurity to businesses of all sizes.
"Working with Accenture, we will be able to provide small and medium-sized businesses with the highest level of services to address the growing landscape of cyberthreats, leveraging our combined capabilities and global experience to deliver modular security solutions, offering access to technologies that until now were only available to companies with large IT budgets," says Saul.
Accenture's team of international cybersecurity professionals will create individually tailored, easy-to-deploy solutions to Vodafone customers – these include:
Penetration Testing Involves simulating a real cyberattack to penetrate the IT systems, with the internal and external tests usually covering all devices connected to the network.
Vulnerability Management Identifies existing vulnerabilities in the organisation's internal and external IT infrastructure.
Phishing Awareness Realistically simulates an attack test on companies and employees with the help of forged emails, helping make employees aware of the dangers of cyberattacks; this is key given that social engineering is often the biggest threat to security systems.
Cyber Exposure Diagnostic Helps companies identify how well their IT system is protected against cyberattacks.
Managed Detection & Response Provides around-the-clock security monitoring, analysis and reporting, and a real-time early warning system, focusing on the entire attack surface.
Breach Response & Forensics Helps organizations respond to a cyberattack with a pre-defined plan of action that includes the appropriate tools, processes and experts — limiting the damage and reducing recovery time by enabling companies to respond quickly and effectively to threats.
Firewall Management Provides companies with comprehensive and managed protection against IT threats through firewall deployment, management and operation, taking into account the individual security requirements of the existing network structure.