Oman eyes four-day working week, as UAE records success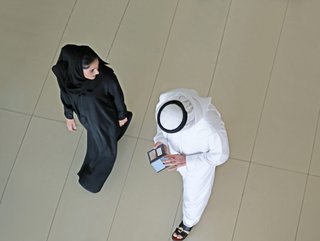 Oman could be the next Gulf country to move to a shorter workweek, as the UAE emirate of Sharjah reveals positive productivity feedback from its transition
Oman is the latest in a long list of countries considering moving to a shorter workweek, following neighbouring Gulf state, the United Arab Emirates, making workplace history last year by becoming the first country to officially implement a shorter workweek.
Salem Al Busaidi, undersecretary at the Ministry of Labour, told Oman newspaper that the ministry is looking at the benefits of such a move.
If approved, Oman would join Belgium and the emirate of Sharjah in a four-day working week, as well as those running pilots and considering the move.
Hailed globally as the future of employee productivity and work-life balance, advocates for the introduction of the four-day workweek – with no cuts in salaries or benefits – suggest that when implemented, worker satisfaction increases, and so does productivity and innovation.
Roll-out of four-day working weeks and pilot programs worldwide
Last year, the UAE became the first country to officially adopt a shorter workweek, transitioning to a 4.5-day week for public sector employees, with the emirate of Sharjah adopting a four-day working week.

The move was designed, said the government, to "boost productivity and improve work-life balance", and they expected this to filter into the private sector.

Belgium followed suit, in November, allowing employees to decide whether to work four or five days a week. Belgian's Prime Minister Alexander de Croo said he hoped the change would help to make Belgium's notoriously rigid labour market more flexible and make it easier for people to combine their family lives with their careers.

In Iceland too, which conducted the world's first four-day workweek trial, in 2015, more than 80% of workers either work shorter weeks or have the right to ask for them.

Six-month pilot programs are also currently underway in six countries, including in the US, New Zealand, Spain, Ireland, Canada, Australia, and the UK – with the UK currently running the world's largest pilot scheme, involving 3,300 workers at 73 companies.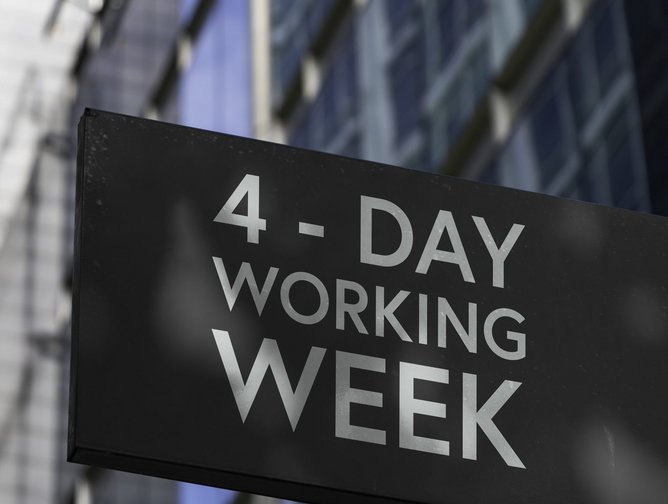 Sharjah to UK – is the four-day week working?
And the results? So far, so positive. A survey found that 88% of leaders at the more than 70 UK companies that have shifted to four-day schedules said they were working well, according non-profit 4 Day Week Global, and 86% said they would likely keep four-day workweeks after the pilots finish in November 2023.
Almost half, 49%, said that productivity had improved, while 46% said it had remained stable.
Similarly, two six-month global pilot programs testing a four-day workweek last year were "a resounding success" benefiting both organisations and employees, a new report from researchers at Boston College, Cambridge University and the University College Dublin found. The trials involved 33 companies and more than 900 employees in Ireland and the US.
"We found that the trial had profound effects. Revenue rose approximately 8% over the trial and was up 37.55% [compared] to the same period in 2021. Hiring rose, absenteeism was reduced, and resignations declined slightly."
Sharjah too is seeing profound effects on productivity, attendance, and innovation.
The UAE emirate, which permanently moved to a four-day week for public sector employees in January 2022, has seen a rise in job performance (90%), increase in productivity of government entities (88%), increase in positive communication between employees (81%), increase in providing e-government services outside of official working hours (61%), and increase in the attendance rate
Not to mention improvements in employee happiness (91%), mental health (87%), and work-life balance (84%).
The UAE is one of the few countries to establish a Ministry of Happiness', and according to the UN-based World Happiness Report, the UAE ranks number one in the Arab world for happiness.
The predominant view is that happy employees are more content in their jobs, more cooperative, more innovative in finding solutions to problems.
Businesses on board with the benefits
The benefits a shorter work week can bring not just to employees but to business in general – in productivity, innovation and in attracting and retaining the best talent – is becoming increasingly clear to business.
Since shifting to four-day work weeks, Berlin-based tech company Awin has seen sales, employee and client satisfaction rise, and London-based tech firm Lolly has witnessed increased productivity and motivated employees.
And a number of four-day week pilot programs conducted by big businesses have revealed positive productivity results. In 2019, tech giant Microsoft experimented with model in Japan by offering employees three-day weekends for a month, a move that boosted productivity by 40% and resulted in more efficient work; and Unilever New Zealand is currently taking part in a year-long trial of a four-day workweek at full pay, and if successful, it will be extended to other countries.
In the UAE, where the shorter workweek only applies officially to the public sector, there is an expectation that the private sector will follow suit but some companies are starting to do so, as they see the benefits it can bring, especially in a talent labour market in attracting the right talent.
One of the UAE's best restaurants, LPM Restaruant & Bar, has announced it is moving permanently to a four-day work week at both its Dubai and Abu Dhabi outlets, as the French restaurant looks to attract and retain the best employees in a notoriously high-pressure industry.
And some private businesses in the UAE are already finding success with the move.
MG Motor, the sixth bestselling car manufacturer in the region has jumped aboard the four-and-a-half-day working week bandwagon, a move that is "proving to be very successful and fruitful", says MD Tom Lee. "Our employees' productivity, efficiency and our communication with our partners has not been impacted."