Bidaya's insight into social green tech in Morocco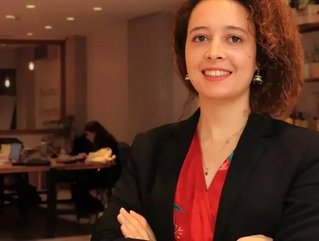 Sarah Diouri is the Head of Bidaya Incubator. Bidaya is the Social Green Tech incubator of Morocco, belonging to the international network of incubators GROUPE SOS Pulse. Established in Casablanca since 2015, Bidaya has supported more than 40 startups with a strong social or environmental impact. Here she shares with Business Chief her insight into social green tech in Morocco:
Morocco is the African leader in tech development, as revealed by Les Inspirations Eco in a Top 10 ranking of the continent. The country tops the list thanks to its control over tech exports in Middle East and North Africa (45%), as well as achieving more than 10% annual growth in the information and communication technologies sector during the last 5 years. More specifically, Morocco is strongly impacted by Tech for Good - which is the intentional design, development and use of digital tech to address social challenges.
Among the social tech incubators in Morocco, Bidaya is certainly the most active. This Social Green Tech incubator is part of the international network of GROUPE SOS Pulse incubators and has been located in Casablanca, the economic capital of Morocco, since 2015. Bidaya has helped more than 60 startups with strong social or environmental impact by providing training, mentoring, networking and financing opportunities.
Convinced of the need to build innovative business models to meet social and environmental challenges, Bidaya supports high-impact entrepreneurship in 4 different ways:
Bidaya Incub is a 12-month program for startups at ideation stage, offering training and mentoring
Bidaya Funds is a 3-month program for startups with a proof of concept, offering training and financing (grants and interest-free loans)
Bidaya Space is a program to raise awareness on social tech entrepreneurship in Morocco via events and communication campaigns
Bidaya Lab is a partnership driven initiative to develop new social tech support programs
Among the startups that Bidaya has supported, many operate in tech for good:
Future Builders is an ed- tech startup. It is an inclusive technology initiation centre that democratizes digital and scientific education by deploying outreach teams in neighbourhood to offer workshops, holiday camps, introductory and competition days for children.
Elle Voyage Seule is a social tech startup. It is a collaborative website for women wishing travelling alone in Arab and African countries. This dissemination platform and eco-friendly travel guide promotes women's ownership of public space.
Tbibcom is a health-tech startup. Tbibcom's mission is to adhere the cancer patient to his treatment and to provide remote follow-up for the best management of complications and the reduction of toxic deaths, through the therapeutic education of the patient, as well as a web platform and a mobile application.
Scube is a green tech startup. It is a design office and prime contractor in the field of connected tehcnologies. The startup invests and innovates in social and economical projects such as Aïni and offers customized resource management solutions (energy, water, human resources, etc.), especially in the precision agriculture sector.
Fastoosh is a social tech startup. It is an online platform that offers video animation templates that cost 10 times less than a specialized agency or a motion design professional. Anyone, without prior knowledge, can choose and modify the desired template in few minutes. This platform represents a marketplace and an opportunity for visibility and income for Moroccan motion designers. In a second phase, training will be offered to disadvantage populations in order to integrate them into the labour market.
Circus is an ed tech startup. It collects electronic waste to repackage it and gives it a second life in the form of an artistic design computer. These computers will provide digital access to beneficiaries in rural areas, including training in code.