Learning from the rise of female leaders in advertising
By Nicki Hare, CMO at Omnicom Media Group UK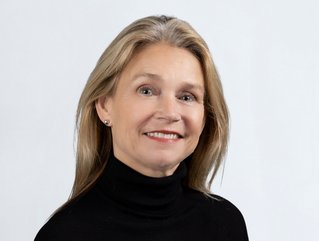 Nicki Hare, CMO at Omnicom Media Group UK
Nicki Hare, CMO at Omnicom Media Group UK, says there is plenty other sectors can learn from the rise of female leaders in the advertising industry
In 2022, the advertising industry saw a notable shift in its leadership landscape.
Campaign, the industry's most influential publication, released its list of the top 10 media suits, and eight of them were women. This was a significant improvement on the previous two years, when only five women made it to the list, and 2019 when there were just four.
As CMO at Omnicom Media Group (OMG) UK, an active member of the Women in Advertising and Communications Leadership (WACL) Talent Awards committee, I know first-hand the effort that went into reaching this milestone. Now I want to share what I've learned so other business sectors can help address their own gender diversity challenges.
However, if anyone has any doubt about the business benefits gender diversity brings, or what rewards can be reaped from investing in support for women in senior leadership roles, let's first look at the evidence.
First, diversity at the top can improve female recruitment throughout the rest of a business. When companies actively promote women to leadership positions, they send a clear message to potential female employees that they value and support women's career development. This, in turn, can help attract more talented women to a company, ultimately increasing the talent pool.
Second, investing in female leadership can increase levels of aspiration and retention. It's important women see other women in senior leadership roles as they are more likely to aspire to attain those positions too. This can increase their motivation and commitment to an organisation.
Third, just like other forms of diversity, having women in leadership positions brings fresh views and ideas to the table. Women have a different lived experience to their male counterparts, and thus bring alternative perspectives to business challenges. A gender-balanced boardroom can result in more innovative solutions and better or more nuanced decision-making.
Finally, promoting women into leadership roles is likely to improve the overall reputation of an organisation. As more companies recognise the importance of gender diversity, consumers, stakeholders and potential recruits are increasingly looking to see how businesses are living up to their values.
Having more women in leadership positions is therefore an excellent way to demonstrate that a company is committed to equality and inclusion, which improves its reputation and ultimately could contribute towards the bottom line.
As multiple reports from McKinsey highlight: "The business case for diversity is robust, and the relationship between diversity on executive teams and the likelihood of financial outperformance has gotten stronger over time."
Providing a network of support, education and allyship
At OMG UK, a network which includes five distinct businesses and employs 1,700 people, we have been on our own journey, have done our research and understand which barriers limit diversity goals.
That means we are now very clear which benefits, resources and support mechanisms both female and male staff need to ensure women can rise to the top while dealing with some common challenges that have historically been limiting. Here, I outline which ones I believe other sectors – which may be at different stages of their gender diversity journeys – could use as a template to reach their own goals.
For example, we have two female-focused employee resource group, Omniwomen, which we run as part of a global network. The UK chapter holds regular events and workshops for women and allies, including a summit held last year to find the solutions and resources to be a successful business leader, and OMG UK Women brings women from across our matrix organisation together to work collectively on delivering education, inspiration and action to women and allies across the business.
In 2021, we launched a co-mentoring scheme with a focus on women, and how to support them on their path to leadership and how senior leaders, male and female, can help enable their growth.
These are extremely useful and productive endeavours, but they only work because they are underpinned by internal initiatives which operate at a more fundamental level to remove common barriers to female workplace progression. For example, we offer an enhanced maternity package which entitles staff to 26 weeks full pay followed by 13 weeks of statutory maternity pay (SMP), regardless of length of service, as well as four weeks full pay for partner leave.
We also offer an enhanced leave package for adoption and surrogacy, fertility treatment and pregnancy loss. Furthermore, we provide flexibility for parental leave, adjustments including flexible working including a two week "work from anywhere" policy offered as a bolt on to annual leave, counselling services and medical support for the menopause, and paid leave for staff undergoing a transition or change of gender expression process.
The outcome of these initiatives and investments has secured strong female leadership across our business: four of our six agency CEOs are women, along with five female Managing Directors.
Meanwhile, within the advertising sector more broadly, the last few years have seen intention turned into action through initiatives such as steering groups, co-mentoring and partnerships with industry-specific professional women's networks, such as WACL and Bloom.
With other businesses also making the internal investments and changes to remove avoidable obstacles to the boardroom and increase allyship, it's really shifting the dial across the entire industry. And, after more than 25 years working in advertising, I can honestly say this is the best position we've been in; and it goes hand-in-hand with the sector growing despite broader economic challenges.
The effort never stops
Despite our progress, there is still much work to be done. Across the advertising sector I still see significant barriers that prevent women from advancing to leadership positions. These are often linked to unconscious bias, lack of access to mentoring and sponsorship, a lack of flexible working practices, a lack accountability for diversity goals, and companies not having the necessary data to measure their progress accurately.
To overcome these challenges, we need to continue to build allyship, implement training programs, share best practices, incl. the flexible First guidelines created by WACL, celebrate achievements, and remain open to learning and behaviour changes.
Collaboration and knowledge-sharing across industries can also play a crucial role in promoting gender diversity and closing the gender gap in senior leadership positions. Indeed, adland may have made progress, but we can still learn from the positive strides made by other sectors and hope they can do the same from us. So let's work together to create a more equitable future - that also boosts our shared business growth ambitions.
Nicki Hare is CMO at Omnicom Media Group UK and Chair of its DEI Steering Group. She is also an active member of WACL and former Chair of its Talent Awards