Meet Microsoft's Middle East and Africa lead Samer Abu Ltaif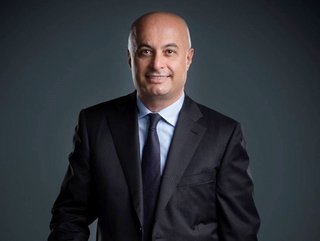 Credit: Microsoft
One of the Middle East's leading executives, having led Microsoft MEA for many years, Samer Abu Ltaif is set to take on an even greater challenge
Samer Abu Ltaif is no stranger to managing large and diverse teams.
As president of Microsoft Middle East and Africa for six years, Dubai-based Samer led the tech giant's operations in one of its fastest growing and most diverse markets – leading 3,000 team members across 40 offices covering 79 countries, three continents and an ecosystem of more than 21,000 partners.
But Samer's team is about to get even larger and more diverse as he steps into a new role, as President of Central and Eastern Europe, Middle East and Africa (CEMA) – adding 33 countries in Europe to the 79 he already covers in MEA.
According to Samer, who is regularly named in Forbes' top 10 Executives in the Middle East, this consolidation of regions under one President brings together two of Microsoft's most unique and diverse teams to drive even greater impact.
"We are bringing two of Microsoft's most unique and diverse teams together to create one unified team that will share and combine strengths, talents and expertise to empower customers across three continents to achieve more," he says.
Samer points out that over the past three decades, the Central and Eastern Europe team have done "extraordinary work" to accelerate the digital agenda within their markets – and in joining the MEA team and bringing together "exceptional, diverse, and talented people", there is now the chance to "drive even greater impact".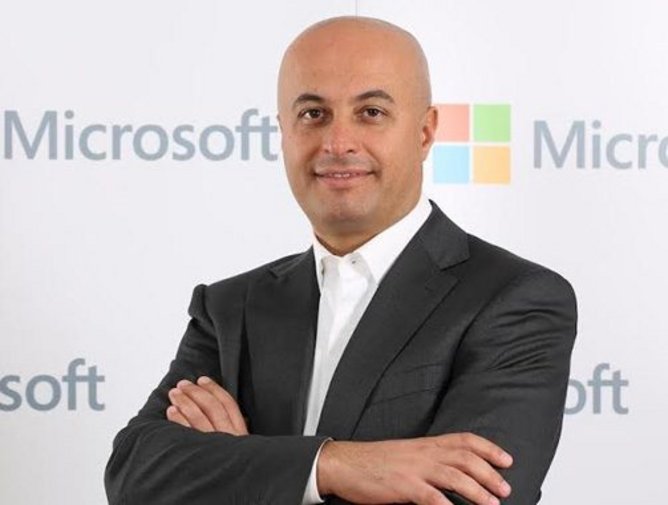 Driving impact at Microsoft for 20 years
Samer has himself been driving impact across the Middle East and Africa at Microsoft for nearly two decades – holding numerous leadership roles for the tech giant regionally.
He has led multiple landmark strategic initiatives that have helped various markets address some of their greatest challenges – from revolutionising education to stimulating SME growth.
His leadership has been instrumental in furthering Microsoft's mission to empower people and organisations, transform businesses, redefine learning, and fuel a knowledge-based economy to enhance the region's competitiveness – and he has received numerous accolades in recognition of his important contributions, including the worldwide Microsoft Honor Compete Award in 2007, 2008 and 2009. In 2021.
Under his leadership, as President of MEA, Microsoft announced its cloud datacenters in South Africa, UAE, Qatar, and most recently, Saudi Arabia, and further unveiled the Microsoft for Startups Founders Hub to help startups address common challenges.
His passion for youth development has led to the launch of numerous skills development programs across the region, proving thousands of young people with access to the skills, technology, networks, an opportunities they need to succeed in the digital era.
Empowering Africa has been a particular passion and focus for Samer throughout his 35 year-long career. He was instrumental in driving Microsoft's US$100 million investment into the Africa Development Centers in Lagos, Nigeria and Nairobi, Kenya launched in 2019, which aims to empower African software engineers, partners, academia, governments and developers to develop locally and scale for global impact. Under his leadership,
Microsoft also launched the Africa Transformation Office, to enable digital transformation powered by Africans for Africa by partnering with public and private organisations to foster economic prosperity. In 2022, ATO launched a new initiative aimed at accelerating the growth of 10,000 African startups.
And most recently, under the 56-year-old's leadership, Microsoft announced a partnership with African telecoms giant MTN Group to accelerate digital and cloud transformation across Africa, with commitments to digital education, SME digitisation.
From Lebanon to Kuwait to the UAE
Born and educated in Lebanon, Samer kicked off career in Kuwait as a marketing representative for the global technology company NCR. Here, he advanced rapidly, becoming account manager and then sales manager. By the age of 29, he was managing the company's business for all of Bahrain.

Samer joined Microsoft in 2004 and has held many senior roles within the organisation, including Regional Director for Enterprise and Partner Group in MEA. Prior to stepping into the role of MEA President in February 2017, he was Regional General Manager of Microsoft Gulf.

He has also been an active member on several advisory boards across various industries in the region.

Samer studied computer science at the American University of Dubai.