ABB: Driving energy efficiency – the key to sustainability
By Tuomo Hoysniemi, Division President, Drive Products at ABB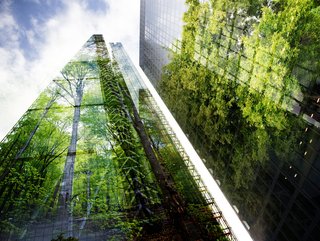 ABB has outlined the importance of businesses driving energy efficiency
Tuomo Hoysniemi, Division President, Drive Products at ABB, explains why becoming more energy efficient is crucial to achieving better business performance
Energy efficiency is sometimes thought of as a trade-off, with some business leaders still believing that adopting environmentally-friendly technology will come at the expense of performance. This is simply not the case.
Significant advances and innovations in recent years mean that today's most energy-efficient industrial equipment, machinery and buildings – when powered by the right combination of electric motors and drives – also deliver peak performance.
This modern technology comes with a slightly higher upfront cost than continuing to use an existing solution, but it has a greatly reduced total cost of ownership (TCO), making it a wise investment that soon pays for itself in terms of energy savings.
Driving greater energy efficiency
An immediate step that facilities can take is fitting electric motors, which consume more than 45% of all electricity generated worldwide, with variable speed drives (VSDs).
VSD technology ensures that, rather than running at full speed all the time, motors can be controlled to run at the exact speed required by the process. In applications that continually vary the motor's speed, such as pumps, fans and compressors, this typically lowers energy consumption by 25% or more.
The use of a drive also enables a motor to intelligently respond to its working conditions. For example, a drive can adjust the output based on whether it is moving a heavier or lighter object, change the speed of a fan in response to temperature, or maintain a constant speed as load changes. This results in better performance, greater process control and higher quality output.
In fact, our experts estimate that over half of all industrial motors could benefit from operating with a VSD. Yet currently, only around a quarter actually use a drive. This is a wasted opportunity, since simply pairing an existing motor with a drive offers a significant opportunity to boost energy efficiency.
Further efficiency is possible by selecting today's most efficient motors – those featuring synchronous reluctance (SynRM) technology and designed for use with a drive. They also run at a lower temperature, making them more reliable and longer lasting. In addition, with fewer moving parts, SynRM motors are easier and cheaper to maintain.
Better for the bottom line
Drives and high-efficiency motors – both in existing and new applications – directly benefit a business.
The greater energy efficiency produces significant savings, as electricity is the greatest operating expense (OpEx) for most industrial facilities. Businesses should consider fitting existing motors with drives or replacing them with modern motor-drive packages – even before they have reached the end of their lives, as replacing them will result in overall savings.
The same logic applies to the payback period, which is typically only a few years. However, when energy prices are high, the payback period can drop to a matter of months. At the same time, today's motor-drive systems are also more reliable and reduce wear on the system. In vital, fast-moving industries, such as marine, transportation and agriculture, where each minute of downtime can be extremely costly, this reliability produces quantifiable financial benefits.
The green advantage
As businesses and consumers become more environmentally conscious, energy-efficient businesses will have a competitive advantage.
A genuine commitment to sustainability and decarbonisation is good for a business' reputation. Showing a clear decrease in power use – and associated emissions – due to investment in energy efficiency is a great way to demonstrate that a business is taking concrete steps, especially to customers who are willing to pay a premium for sustainably-produced goods.
Investing in efficiency is also an effective way to future-proof against potential regulatory requirements and secure a business' environmental, social and governance (ESG) credentials. In the EU, for example, new minimum motor and drive efficiency standards are currently coming into effect as part of the Ecodesign Regulation, and other regions are sure to follow.
Demand for low- and zero-carbon production provides another compelling reason for businesses to embrace energy efficiency. It is broadly understood that more efficient equipment brings us closer to net zero, but business leaders need to understand that it also brings significant financial, operational and reputational benefits.
To quickly and easily estimate the potential energy and cost savings for your facility, try ABB's EnergySave Calculator.
To find out more about "Better performance. Less energy.", please visit solutions.abb/drives-believing.