Nybl: Saudi Startup to Expand AI Solutions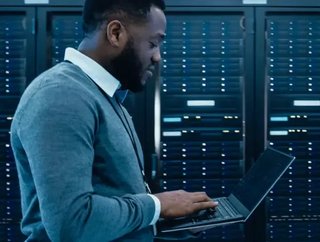 AI democratisation platform nybl will seek parternships in Saudi Arabia, the home of its co-founders
According to co-founder Nour Alnahhas, nybl was formed for the greater good. A visual data mining and machine learning platform, the platform will help organisations streamline their operations. 'We wanted to centralise our vision around AI and machine learning', said Alnahhas. 'Something not just for profit, but added value. Conscious capitalism'. 
Nybl aims to democratise artificial intelligence by making it possible for anyone to build an AI solution. What website builders like Wix and Squarespace did for site design, nybl will do for AI—allowing even non-coders to feel comfortable creating solutions. In fact, Alnahhas calls it a 'Shopify of AI', or a third-party platform that helps businesses deliver better service. 
EMEA Expansion
With hubs in Kuwait, the UAE, North America, and India, nybl is focused on launching operations in Saudi Arabia, Alnahhas's home country. When the company first launched, it was difficult to convince Saudi Arabian businesses to work with a startup. Yet now, nybl has proven itself. 'We had support in the UAE, so now we're coming back', said Alnahhas. 
Alnahhas has launched a pilot with Saudi Aramco and has slowly built partnerships with paper, heating, HVAC air conditioning, and manufacturing companies. In addition, the Saudi government has started to invest in the Kingdom's National Strategy for Data and AI, which means that nbyl, as a tech startup, has finally gained credibility. 
No War for Talent
One of the most critical parts of nybl's expansion will be hiring the right individuals. Thankfully, there's a current surplus of talented researchers, developers, and data scientists within the Kingdom. Like nybl's Alnahhas—educated at the University of Houston, the Wharton School of Business, and INSEAD— many Saudi Arabians have benefited from government-sponsored education abroad. 
Last year, Saudi Arabia signed several partnerships with tech firms to advance the Kingdom's skills in artificial intelligence. 'It's exciting to be in Saudi Arabia where there's alignment and support', Alnahhas concluded. 'You're getting an increasing talent pool. And even old and big family conglomerates are finally changing to use AI'.