Employee experience – why MENA is ripe for HR digitisation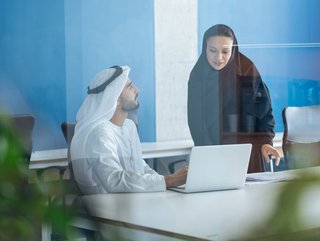 Getty Images
Adoption of HR tech is heating up in MENA, amid rapid digitisation and a youthful population – we talk EX with the Dubai-based co-founder of Darwinbox
Digitisation of the HR function has been around for a while.
Since the onset of the pandemic, and widespread shift to hybrid working, HR technology leaders have accelerated rolling out digitisation programs.
While at first, businesses turned to HR functions to help them navigate the unknown landscape, increasingly, the focus has shifted to employee experience (EX) with organisations switching to Human Resource Management Software (HRMS) platforms that are intuitive, mobile-first and embedded in the flow of work – for what is an increasingly young workforce.
The HR technology market is now a US$32bn global industry, and is expected to reach US$53.3bn by 2028.
And the Middle East and North Africa (MENA) is expected to take quite a chunk of this, as the region undergoes rapid digital transformation.
Chaitanya Peddi, Co-founder and Product Head of Asia's third-largest HR tech platform, Darwinbox, says that in the MENA region, there is a broad appetite for digital transformation generally and digitising the HR function, in particular.
The India-born HR tech platform – one of the world's fastest growing with 26 X growth globally in the last four years, and global customers including Nivea, Starbucks, Zara and AXA – has been ramping up its MENA expansion plans in recent years, opening an office in Dubai, and with this year plans to open an office in Riyadh and launch an Arabic mobile app.
And its commitment to MENA is already paying off with the US$1bn company witnessing 2.6 X revenue growth in MENA in the past 12 months.
"The last year has been a dream run for Darwinbox in the MENA region – both in terms of growth and establishing our presence in the region with solid leadership, and team hires and an office at DIFC, Dubai," Dubai-based Chaitanya tells Business Chief.
"We have set ourselves up for a steep growth curve and envision a growth rate of 3x this year."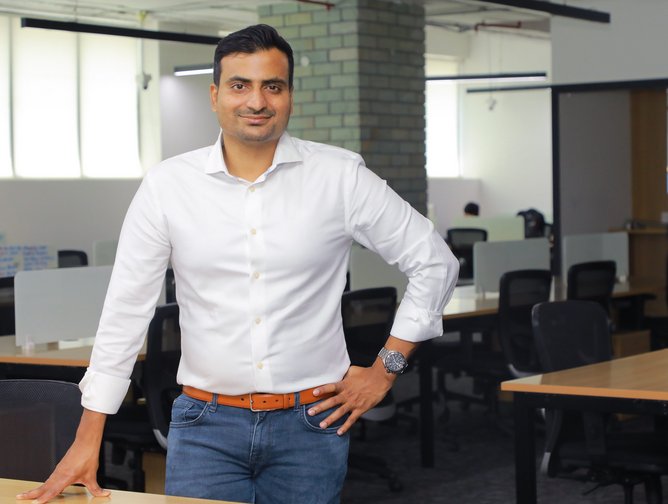 Dubai-based Chaitanya Peddi, Co-founder and Product Head of Asia's third-largest HR tech platform, Darwinbox
MENA region ripe for HR digitisation – young population and cross-border companies
"Digital transformation has taken hold in the region, driven by ambitious government-led national plans," Chaitanya tells. "Public and private organisations have followed, and countries like the UAE and Saudi Arabia are global leaders in digital-led economic transformation."
Gartner estimates that overall IT spending in MENA will reach US$178.1 billion in 2023, growing 3.1% from 2022.
"We, therefore, expect companies to lean heavily on HR tech as they navigate the new digital economy. Integrating HR tech and automation into their workflow while implementing versatile strategies to support an agile workforce will be essential to powering through a shifting economic landscape."
Among other reasons for the increased adoption of HR tech regionally is a growing young population and large percentage of companies operating across borders.
"Markets across the Middle East, especially in the UAE and KSA, have some of the world's highest smartphone penetration rates and a growing young population that's digital-savvy," says Chaitanya.
"Millennials and Gen Z make up a large segment of the MENA population. This demographic is set to define the new workplace and organisations that want to attract these workers will need to adopt digital platforms aligned with the needs of these digital natives."
Also, with many businesses here operating across the region, there's a need for borderless HR platforms that "can be remotely accessed and customised to local conditions", he adds.
Which explains why Darwinbox, with its employee experience-focused platform and understanding of local nuances, is taking the region by storm, as it works with regional enterprises to empower, engage and elevate the potential of its workforce.
The company, which works with more than 750 enterprises globally and has 2 million employees from across more than 90 countries, is already working with operations of large regional organisations, among them Al Rajhi Bank and the Lulu Group, as well as local marquee brands, like Noon.com, Masafi, Alef Education, Eyewa, Foodics and Shalina Healthcare.
Chaitanya points to one regional client in the fintech space, a multi-geography business, that's using Darwinbox's HR tech platform to get a unified employee view, so they can easily address local intricacies. "It was vital for them to comply with local HR regulations, payment processes, data restrictions, and benefits discrepancies that come along when expanding operations in a new country," he says.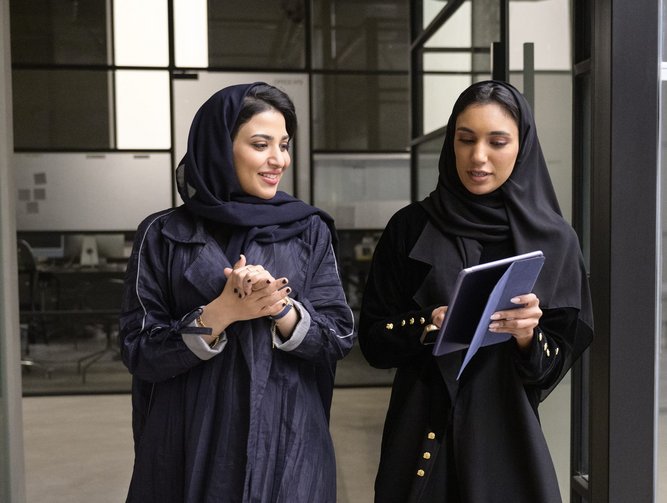 Among reasons for the increased adoption of HR tech across MENA is a growing young population / GETTY
Employee experience is at the heart of every business
Shaped specifically for the future of work, Darwinbox's intuitive and mobile-first HCM software platform is being used by an increasing number of companies regionally as they look to not only enhance the people management function, and understand the needs of a distributed workforce, but also transform the employee experience.
"Employee experience is at the heart of every business," Chaitanya tells Business Chief. "For the workplace to remain agile, employees must be empowered to embrace technology for better efficiency and productivity."
And Darwinbox empowers its customers to elevate the employee experience in more ways than one, helping companies understand the needs of a distributed workforce, and realise superior business outcomes by driving higher workforce productivity, better cost efficiency and smarter experiences for the modern-day employees.
As the only enterprise software that touches every employee in an organisation, from the boardroom to the shop floor, the platform's mobile-first approach and consumer-grade experience empowers employees with easy access to information, and the ability to interact with managers, and track their performance, attendance, and just about every matrix and dimension related to their work at the convenience of their devices.
In the same breath, says Chaitanya, employees need to be reskilled with 'power' or soft skills, such as the ability to problem-solve, collaborate, and be detail-oriented. "The ability to learn independently, using data and insights to make decisions, creativity, originality, and strategising are some of the evergreen skills that we expect to continue to be of priority to employers."
Leveraging advanced AI and ML capabilities, Darwinbox's platform allows the creation of personalised experiences, get predictive insights and increase engagement and motivation for the digital, distributed workforce.
In fact, the company has strengthened its focus on the effective use of AI and ML in HR, with the introduction of an intuitive Voicebot, and integration with WhatsApp for higher adoption, pioneering numerous industry firsts in the process.
Darwinbox at the forefront of innovation in HR tech
In its seven years of operation, the company – which has more than 750 enterprise customers and 2 million employees across more than 90 countries – has emerged as leading player in South Asia (now the third largest), Southeast Asia, and MENA, not to mention the third largest in cloud HCM revenue in India.
"In a space that global technology giants have dominated, we entered to challenge and raise the benchmarks of workplace technology," Chaitanya says. "Our technology stack supports rapid innovation and is highly configurable and adaptable."
And it is one the company continues to invest in, introducing new innovations and making it more secure and compliant with several global data security, localisation, and regulation requirements.
Darwinbox's innovative mindset has seen it displace some of the heaviest hitters like SAP, Oracle, and Workday, and others with decades of legacy, becoming the biggest challenge to SAP and Oracle – migrating more than 150-plus customers from them to Darwinbox without any low-cost acquisition strategy. It has also become the youngest and the only Asian player to be featured in the Gartner Magic Quadrant, an annual analysis that reviews the best of the best HCM platforms across the globe. Just 11 other players have made the cut.
The company is also one of the rare few companies globally, with Microsoft and Salesforce (the largest enterprise tech players) on the cap table.
This follows a recently announced strategic partnership with Microsoft, a three-part deal that involves Equity Investment, GTM Partnership, and unlike most investments from Microsoft, says Chaitanya, includes an aggressive plan for product co-innovation and collaboration.
This is one of the first HRMS investments from Microsoft and is a proper validation for Darwinbox's growth journey both in Asia and across MENA.
"Microsoft has commissioned multiple lines of co-innovation redefining what's expected traditionally of HCM systems," Chaitanya tells Business Chief.
"The collaboration establishes a product offering that radically differentiates itself from the legacy incumbents in the market. Leading Microsoft products and platforms like Office365, MS Teams, Viva, and Dynamics will offer integrated solutions involving Darwinbox's offerings to compound ease and deliver value for enterprises and end users."