Why we must take a more strategic approach to digital skills
By Ana Paula Assis, Chair and General Manager EMEA, IBM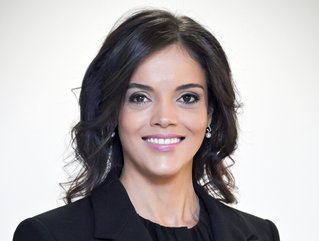 Ana Paula Assis, Chair and General Manager EMEA at IBM
The European Year of Skills is a chance for governments and business to be more strategic in tackling skills shortages says Ana Paula Assis, GM EMEA at IBM
The technology industry has long lamented the lack of talent pool and urged policy makers to make digital skills a priority.

This shift is needed across all EU countries to facilitate business growth, improve competitiveness, and attract investment. The voices have become louder and more diverse, with business leaders from many sectors joining the chorus. Aside from the economic imperative, this is crucial to make the digital transformation inclusive.

Despite this attention, progress has not been sufficient to address the issue. This is not to say that efforts have not been made by policy makers at EU, national and local levels. And technology companies themselves have contributed to filling the gaps, funding programmes for aspiring tech professionals. At IBM, including through our membership of the EU Pact for skills, we have committed to skill 30 million people globally by 2030.

But Europe still has a long way to go. In 2020, the EU's Digital Decade policy set out to ensure that 80% of working age Europeans have basic digital skills by 2030. So far, that number has only reached 54%. It also set a target of 20 million IT specialists by 2030. As of last September, that number sat at 9 million.

The reasons behind this persistent gap are multifaceted. Education and training systems struggle to keep up with the continual digital transformation. More investment is needed to modernise outdated curriculums and governments should implement the EU Council Recommendations on digital skills to have a more strategic approach to tackling the problem.

Many successful business-led digital skills courses are helping school leavers and those seeking to upskill or change careers, including IBM SkillsBuild. To bring these opportunities to more people, combining the expertise of businesses with the wider reach of governments will be vital. National governments should work to scale-up successful business-led initiatives, in particular those targeting more underrepresented groups.

Meanwhile, the demand side has exploded. As every industry becomes increasingly digitised, the competition for digital literate candidates has become fierce. No longer only technology companies value these skills, but across sectors from marketing to manufacturing, finance to healthcare. This means businesses need to have a clear value proposition to potential employees and a successful development and retention strategy.

That's why at IBM we provide our employees with opportunities for continual learning.
On top of this, the skills themselves are constantly evolving. Areas such as AI, cybersecurity and data analysis require a whole new set of experts as well as the emerging sector of quantum which is expected to grow dramatically over the next decade.

From a business perspective, the drawbacks of a lack of talent are obvious. Businesses are stalled in their digital transformations and in providing digital solutions, resulting in a lack of growth, innovation and global competitiveness. But the implications are more far-reaching.

For example, in 2022, the European Cyber Security Organisation put the shortage of cybersecurity professionals in the EU at 500,000. The rapid increase in cyberthreats is a priority for businesses, governments and public service providers such as energy and healthcare. Without these skills, our vulnerability as a society increases dramatically. The EU needs to ensure that its recently announced Cybersecurity Skills Academy has a real impact on bridging this gap.

Furthermore, there is a real human impact. On a societal level, it's about people and communities missing out on well-paid and rewarding careers and being excluded from professional opportunities. Equipping people with these skills will enable people of all backgrounds to succeed on the labour market.

Where do we go from here?

The European Year of Skills represents a chance for governments and business to be more strategic in tackling skills shortages. A disjointed approach with a multitude of different initiatives will not be sufficient.

Action is needed to improve collaboration between policy makers and business, to understand the needs of the labour market and make sure that education and training provides a pathway to in-demand jobs. In our recently published Digital Skills Playbook for the EU we have outlined some clear policy recommendations on how we can achieve this.

For example, Governments should also expand more diverse pathways, by further investing in Vocational Education and Training (VET). Support should also be given to more agile training programmes, including short modules that enable working professionals to upskill.
Businesses can also take a skills-first approach to hiring. This involves focusing on skills and ability to learn rather than only formal qualifications. It allows those with the right motivation to have better access to employment, improving diversity and widening the talent pool.

Final thoughts

The European Year of Skills is an opportunity to shift the mindset and turn ambitions into reality. This cannot be the responsibility of a few – it must come from the united effort and resources of governments, educators, and business. Only then can we transform our workforce, providing opportunities to millions across Europe, and supercharge innovation and our economies.