Agility revenues and profits soar as M&A efforts pay off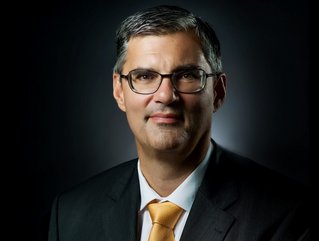 Tarek Sultan of Agility
Kuwaiti logistics & supply chain leader Agility posts impressive Q1 results thanks to investments in aviation and data centres as it rebuilds from pandemic
It has been a turbulent few years for organisations in logistics and supply chain. Already on the edge due to ever-increasing demands to meet Just-In-Time global demands, the world simply ground to a halt with the outbreak of COVID-19. Adding insult to injury, we then had the Ever Given tanker blocking the Suez Canal, and a shipping container shortage.
The good news is, those that were smart and resilient are bouncing back – as evidenced by Kuwait-based Agility which has just seen Q1 earnings and profits soar.
Revenue rose by 142.7% compared to Q1 2022, and net profits jumped 20%. However, these numbers do need to be put into context. Looking at pre-pandemic results, Agility posted higher revenue in Q1 2019, and higher net profit.

Agility's Q1 2023 financial results look impressive...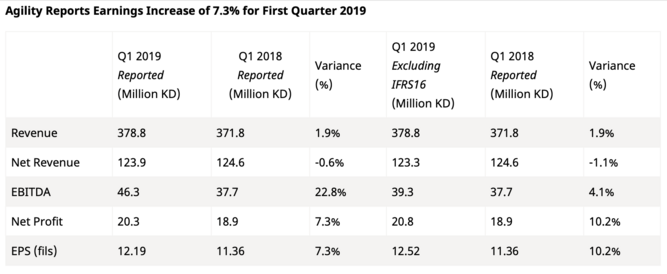 Putting Agility's Q1 figures into context
So while these figures at first glance seem hugely impressive, it's important to see what Agility has done in the difficult pandemic years to really get a sense of direction. The good news is, Agility seems to have made some shrewd moves in the M&A market.
"Agility's first quarter results reflect the healthy growth in our controlled businesses. Two of our large 2022 acquisitions – Menzies and HG Storage International – contributed to Q1 earnings for the first time," said Vice Chairman Tarek Sultan.
"Like all global businesses, we view ongoing inflation, high interest rates, currency volatility and other factors as reasons for continued caution about the near-term economic outlook.
"Even so, we are excited by the strategic transformation that has taken place in Agility since 2021. We believe we are positioned to grow and drive value for our shareholders, customers, employees and communities as we evolve further."
Agility group companies now include:
Menzies Aviation – the world's largest aviation services provider by number of countries
Agility Logistics Parks – one of the largest private owners of warehousing and industrial real estate in the Middle East, Asia, and Africa
Tristar – market-leading liquid fuel logistics business for emerging markets
Menzies Aviation was acquired in Q3 of 2022, adding to the legacy National Aviation Services (NAS) business. Agility's aviation services results for Q1 2023 represent an 816.5% increase in revenue relative to Q1 2022, when Agility was reporting solely on NAS's results. This consolidation of Menzies and NAS has resulted in a larger, stronger global company and Agility hopes to profit from a return to pre-pandemic levels and beyond, as the aviation industry is predicted to demonstrate strong growth in the next decade.

Agility investing in data centre campuses across Middle East and Africa

Agility has also been quick to recognise the growing importance of data centres in the Middle East, adding state-of-the art warehousing to its portfolio. Agility Logistics Parks (ALP) reported 10.2% first-quarter revenue growth and ALP continues to develop new projects, especially in the Middle East and Africa.
Back in March, ALP announced the launch of data centre campus sites in Saudi Arabia, Kuwait, Egypt and Ghana.
These sites are being prepared in ultra-modern warehousing complexes in fast-growing markets and megacities that are looking to add hyperscale data centre capacity. The first set of campuses is in ALP parks in Riyadh, Kuwait, Cairo, and Accra-Tema. Other sites being considered include Nairobi, Casablanca, and Lagos.
Hyperscalers including Amazon, Microsoft, and Google intend to add data centre capacity in the Middle East, Africa and South Asia.
"Based on feedback from several data centre operators, we believe we can support them and accelerate their deployment through our data centre campuses," said Ronald Philip, Senior Director at ALP.
Looking beyond the financial report for Q1 2023 and those eye-catching hikes in revenue and profits, it seems Agility has invested wisely in two key growth areas that should have a positive impact in the future.
Agility is also an investor in innovation, sustainability and resilience, with a growing portfolio of listed and non-listed investment partners looking to reshape their industries.
"As a long-term investor, Agility is focused on investing in sectors it believes will drive value and in companies with strong management that have showcased the ability to generate value," added Sultan.
Established in Kuwait in 1979, Agility is a publicly listed company in Kuwait and Dubai with more than 14,000 shareholders, and 45,000 employees.