Deloitte Middle East hires M&A lead as dealmaking grows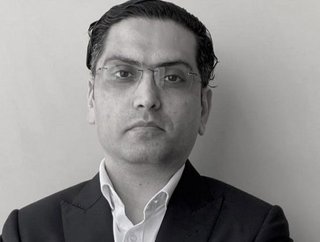 Rohit Maheshwari to lead Deloitte's Middle East M&A Advisory, as Deloitte invests regionally to cater to continued increase and transformation M&A activity
Investment banking veteran Rohit Maheshwari has been tapped by Deloitte as the head of its Middle East M&A Advisory.
Rohit joined Deloitte Middle East at the start of 2023 from Swiss investment banking giant UBS where he spent the last years serving the MENA region, most recently as Head of MENA Investment Banking.
Middle East M&A activity continues to grow and transform
This comes as the Middle East region continues to record higher M&A activity despite uncertain economic times – fuelled in large part by economic growth thanks to higher oil prices, not to mention an acceleration in business-friendly reforms.
According to BCG's recently released 2022 M&A Report, the Middle East recorded 283 deals in the first three quarters of 2022, marking an increase of 16% from the same period last year – with a total value of US$23.8bn – and a return to pre-pandemic levels.
M&A activity in the region is transforming with green dealmaking increasingly driving growth, with green M&A increasing from 5% of the total number of transactions in 2020 to 10.3% in 2021.
Deloitte investing in M&A as transformation continues
Regional M&A activity and transformation has spurred Deloitte into investing in the region, as the Big Four Firm looks to grow its local presence and tailor solutions for the regional markets – in line with its global vision for all markets.
"In recent years, we have seen a sharp increase in M&A activity, and therefore the need to further develop the depth and breadth of our team," says Robin Butteriss, Corporate Finance Advisory Leader at Deloitte Middle East.
The addition to Rohit to the team strengthens the consultancy's origination and deal execution capability, which is a key component of its end-to-end M&A strategy, says Robin – and ultimately enables the Deloitte ME to help drive successful high-profile transactions which "plays an important role in the development of the local economies in the Middle East, driving both FDI and outbound investment".
Excited to join Deloitte at the time of such major transformation in M&A in the region, Rohit says that Deloitte's "immense regional intellectual capital and strong international connectivity provides a unique platform for offering differentiated, high-quality advice to clients".
Rohit brings expertise in origination and execution across M&A
Rohit brings to the Advisory more than 17 years of investment banking experience working at some of the world's largest international banks, including UBS, Merrill Lynch, and Morgan Stanley.
Rohit has spent the last nine years at Swiss investment banking giant UBS, where he has held increasingly senior leadership roles with the last seven years focused on the Middle East region, and most recently served as Head of MENA Investment Banking.
Rohit is no stranger to consultancy work, however, having previously kicked off his career in 2003 at Deloitte India where he spent three years in the financial advisory, as well as a year and a half at KPMG in the UK as a Senior Analyst in Corporate Finance.
During his 17-year-long career, Rohit has gained extensive experience in origination and execution across M&A, equity financing, equity and debt capital markets – covering cross-regional capital flows and large regional transactions.
His area of expertise focuses on advising regional and international corporates, financial institutions and governments on large and complex M&A and capital markets transactions.