Demet Suzan Mutlu created Turkey's first decacorn, Trendyol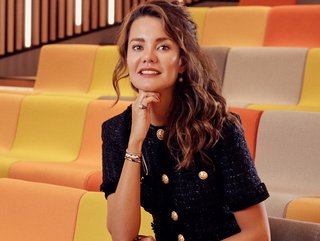 Dropping out of Harvard to start a business, Demet Suzan Mutlu scaled Trendyol to become Turkey's leading ecommerce platform and its first decacorn
Some of the biggest tech businesses are built on 'failure'. Like Microsoft's Bill Gates and Meta's Mark Zuckerberg, Demet Suzan Mutlu dropped out of Harvard and started a business that has soared from dining table to decacorn.
The Turkish entrepreneur founded Trendyol in 2009 and over the last 12 years has taken the ecommerce startup to dizzying heights – from a single shopping site to an ecommerce marketplace model valued at US$16.5bn.
Not only is Trendyol now the leading ecommerce platform in Turkey but it lays claims to being the country's first tech unicorn – and following a US$1.5bn raise last year, became its first decacorn.
Pretty impressive considering it was launched just 10 years prior at a dining table by then 28-year-old Mutlu. Being the CEO of a tech company, being a woman and being young is rare – but Mutlu makes it look effortless.
Growing the business – from dining table to decacorn
After studying at New York University, where she graduated with the highest GPA in the economics department, Mutlu spent time working in brand management for companies like Altria, Procter & Gamble and Reckitt Benckier, in Switzerland, Japan, the US and Turkey, before beginning her MBA at Harvard Business School in 2008.
Spotting a gap in the fashion ecommerce market in Turkey, she took a punt, dropping out of Harvard and bootstrapping US$300,000 of her own funds to set up shop – launching a platform aimed at making fashion accessible for everyone.
The punt paid off with Trendyol reaching US$150m within the first 16 months and growing to become Turkey's leading ecommerce platform – evolving from a marketplace to a 'superapp' by combining its marketplace platform with instant food delivery through its own courier network (Trendyol Go), digital wallet (Trendyol Pay), and Turkey's leading second-hand C2C channel (Dolap).
The Trendyol group has seen its valuation skyrocket by over 20 times in the last three years.
This exponential growth is thanks in part to a surge in online buying in Turkey (66% in 2020) during the pandemic – but is largely thanks to Mutlu's visionary leadership, hard work, and what she calls having "the right ingredients".
"I've built my finance skills, I've built my ability to raise funding from VCs, my ability to understand consumers, my ability to manage people, the ability to write a business plan, the ability to understand operations, to build a supply chain."
It is this combination of factors that helped Trendyol secure the confidence and dollars of multiple big-name investors, from Alibaba (now a major shareholder) to Tiger Global, Kleiner Perkins Caufield & Byers to Softbank – a significant achievement when you consider that just 10% of VC funding goes to women-led companies.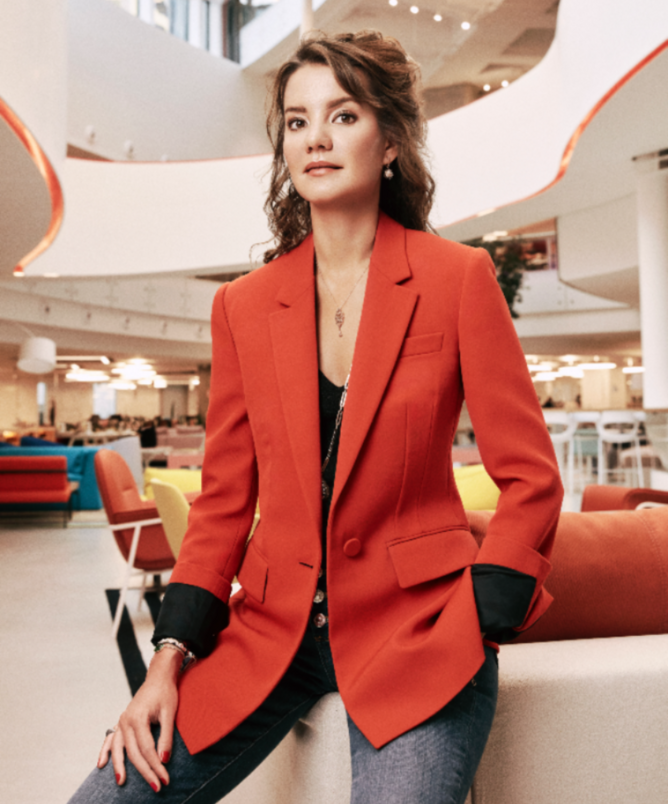 Creating a positive impact in the community
It's not just Trendyol's substantial growth in the regional and global ecommerce space that is attractive to investors, but its ability to do so while leaving a positive impact.
"We founded Trendyol to create a positive impact in the countries we serve," says Mutlu. "We bring this into action by supporting the digitalisation of our sellers, empowering local manufacturers and advocating women's participation in the digital economy and production."
And that impact is tangible. Not only has Trendyol won the trust of more than 30 million customers, making it one of the world's top ecommerce platforms, but it has helped to boost the growth of more than 90% of its 250,000 sellers and kickstarted the ecommerce businesses of more than 50,000 female entrepreneurs.
The company actively promotes local talent, small businesses, and sustainable sourcing, and runs the Fashion is Me program giving support and visibility to Turkish designers; not to mention working closely with local communities to support them through the entire supply chain.
They give back too, with numerous programs and initiatives, including the NGO Goodness Movement, support packages for SMEs on the platform affected by the pandemic, support to regenerate local forests, partnerships with animal rights groups to support stray animals, and sponsorship of everything from local art to sport, including of the Women's National Football Teams.
Supporting women and young people in tech and entrepreneurship
Herself a young woman in tech, Mutlu is especially passionate about supporting women and young people and is active in getting more women into tech and entrepreneurship.
As well as delivering an education scholarship for university students, Trendyol runs a Future is Women program promoting women's participation in the digital economy – providing entrepreneurship and ecommerce training to 3,000 participants over three years.
Mutlu is equally supportive of women within her own 1,200-strong workforce, marking Turkey's largest internet services-based employer, where half of the leadership roles at Trendyol are held by women and overall, 55% of the workforce are female.
Her passion for promoting greater inclusion and support for women in the workplace extends beyond the company – as a Young Global Leader for the World Economic Forum since 2016, she helps to envision and promote a future where more women join the workforce and get into STEM.
Mutlu's inspiring leadership, business acumen, and influence in shaping her industry have garnered her international recognition, from being named in Fortune's Powerful Top 50 Women and Economist's Woman of Entrepreneur of the Year (2019), to securing a Business of Fashion 500 Award, being chosen as a Global Shaper by WEF, and listed as one of Europe's 50 Most Inspiring Women in Technology.
Trendyol is not the only successful company the 41-year-old entrepreneur has scaled from scratch, however. One year after founding Trendyol, she became a co-founding partner and investor in Istanbul-based Peak Games, which grew into a leading mobile gaming company becoming Turkey's first billion-dollar startup. Peak was acquired by US gaming giant Zynga in a US$1.8bn deal in 2020 – marking the biggest exit for a Turkish technology startup and the second biggest for a tech company in the MENA region.
An advocate for entrepreneurship, she has invested in several other tech companies globally too, including Doktorsitesi.com, a Turkish medical portal.
But it is Trendyol – Mutlu's first baby and what she describes as a "labour of love" – that continues to be her passion and focus. "When I talk about Trendyol, my employees say they see the spark in my eye. That's why they accepted the offer [to work here]. They see that excitement and passion and they want to join the company."