Top 10 startups to watch in 2023: Middle East & North Africa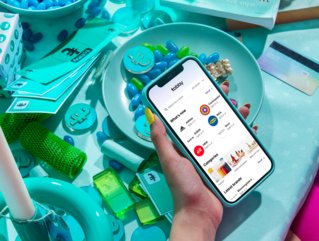 UAE-based buy-now-pay-later Tabby is one of 10 startups to watch in 2023
From foodtech to fintech, video streaming to logistics, the companies on our top 10 MENA startups' list continue to innovate, grow and attract funding
Currently home to just six unicorns (startups with a valuation of more than US$1 billion), including Careem, Swvl, and Kitopi, the Middle East and North Africa (MENA) region is expected to rise sharply.

By 2030, MENA will give birth to more than 300 unicorns and soonicorns (startups forecast to reach that valuation), a recent report by strategy consulting firm Redseer has found.

Likely to be focused on sectors such as fintech, ecommerce, Internet and consumer services, these successful startups and scaleups are also likely to turn to IPOs for mass funding.

These 10 MENA-founded and focused startups are the ones to watch.
1
UAE
Founded: 2019
Funding: US$394 million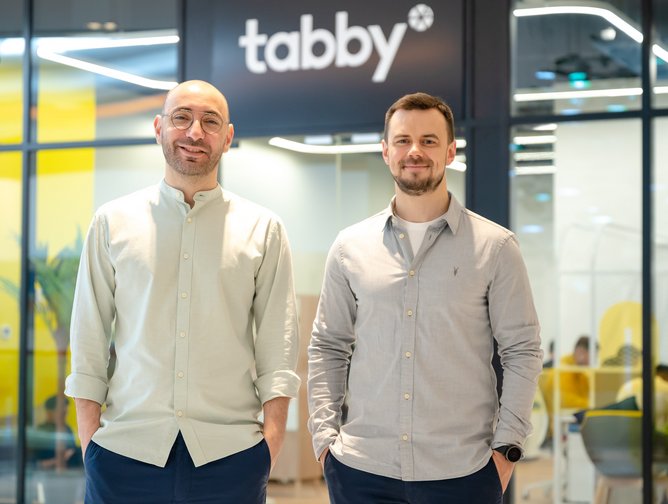 Tabby founders Hosam Arab (CEO) and Daniil Barkalov (COO)
A leading consumer-focused shopping and financial services app, MENA-based buy-now-pay-later (BNPL) Tabby has continued to scale sustainably since its launch in 2019.
The cutting-edge platform, which allows users in Saudi, the UAE, Kuwait, and Egypt to shop with flexible payments online and in-store, has amassed an impressive list of more than 10,000 brands, including nine of the 10 largest retail groups in MENA, and recently partnered with Noon.com, the region's largest ecommerce marketplace.
Growth for the Dubai-based startup has been rapid. Last year, Tabby reached 3 million active shoppers on its platform, grew revenue five-fold on the previous year, and issued more than 150,000 Tabby Cards just six months after launching its virtual cards program, with plans to roll out the program beyond the UAE. Tabby has more than 130 employees.
Following a Series C raise of US$58m, led by Sequoia Capital India and STV, earlier this year, Tabby doubled its valuation from 18 months prior, to US$600m, making it one of the most valued startups in the region. The only startup in the GCC to receive funding from PayPal Ventures, Tabby is using the funds to expand its product line into next-gen consumer financial services.
2
Abu Dhabi
Founded: 2017
Funding: US$387.1 million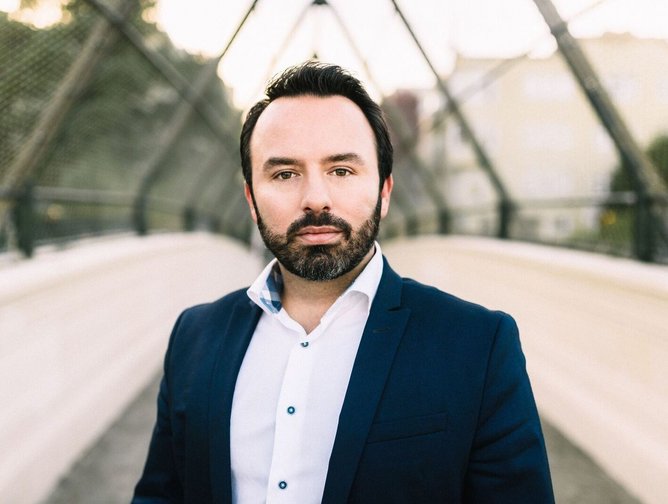 Sky Kurtz (CEO) is one of three UAE-based Stanford graduates who co-founded Pure Harvest Smart Farms
Founded by three Stanford graduates who met in the UAE, Pure Harvest designs, builds and operates indoor farming systems. The agritech, which leverages innovative tech to enable production of affordable, sustainably grown produce, operates four farms in the UAE and has projects in Saudi and Kuwait, including a partnership with Saudi's National Agricultural Development Company.
With a proven track record of building and operating at scale in a region facing difficult climatic conditions, Pure Harvest is well placed to tap the 'smart' agriculture market – expected to grow from US$12.9 billion in 2021 to US$20.8 billion by 2026.
In 2022, Pure Harvest raised US$180m in a 'vastly oversubscribed' round led by Saudi group Olayan, underscoring "the strong institutional investor appetite for Pure Harvest", a statement said. The raise brought the agritech's total funding to US$387.1 million, making it among the most-funded startups regionally, as it plans expansion across the GCC and opening of new high-tech hybrid smart farms in Asia.
3

Tamara
Saudi Arabia
Founded: 2020
Total funding: US$366 million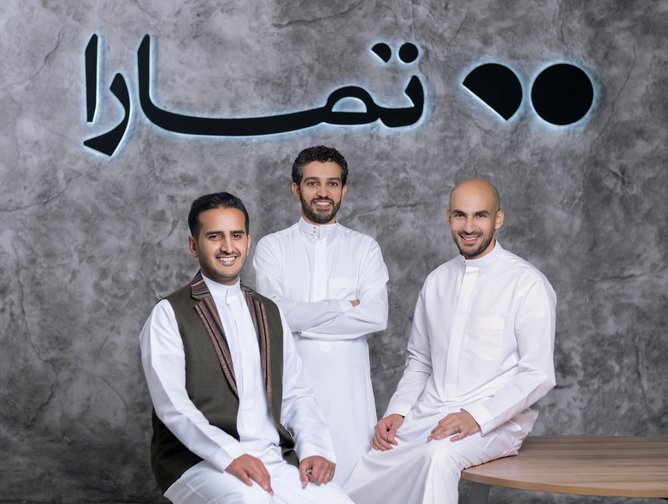 Saudi fintech Tamara was founded by Abdulmajeed Alsukhan (CEO), Turki Bin Zarah (COO), Abdulmohsen Albabtain (CPO)
Since its launch across Saudi, UAE, Kuwait, and Bahrain in 2020, Tabby rival Tamara has onboarded six million customers, making it one of the largest BNPL providers regionally. Tamara acts as an ecommerce enabler for 15,000 merchants, including brands Shein, IKEA, Jarir, Noon, H&M.
The highest funded startup in Saudi, Tamara is renowned for securing financing from top-tier global institutions, and recently secured a debt facility of up to US$150m from Goldman Sachs, marking a regional first of its kind. This brings its total funding in equity and debt to US$366m, which Tamara is using to accelerate demand for its BNPL product.
4
Saudi Arabia
Founded: 2016
Total funding: US$203m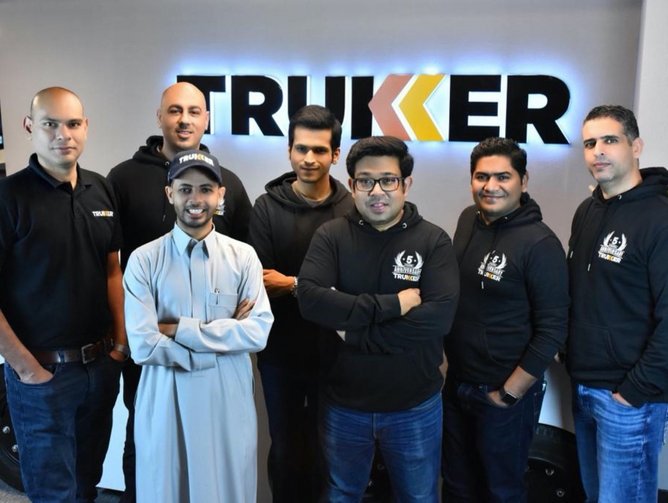 Dubbed Uber for trucks, Middle East logistics startup TruKKer is the region's largest online trucking aggregator
Dubbed Uber for trucks, Middle East logistics startup TruKKer has grown to become one of MENA's fastest growing tech firms and the region's largest online trucking aggregator.
The Riyadh-based startup, which operates 50,000 trucks and drivers across six GCC countries and has presence in North Africa, West Asia, and CIS, serves 750 businesses for cargo movements, last-mile delivery, and port movements.
TruKKer is also making a positive contribution by having 10,000 drivers generating more than 70% of their monthly income on the platform. In 2022, TruKKer closed a US$100m pre-IPO Series C funding round, led by Investcorp, and is using the funds to expand its footprint.
5
Saudi Arabia
Founded: 2016
Total funding: US$212.2 million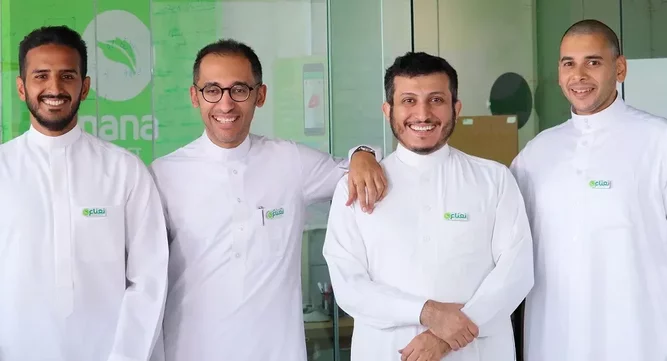 The four co-founders of Saudi's first grocery delivery platform Nana
Saudi's first grocery delivery platform Nana is looking to expand its services regionally and diversify following a Series C US$133m funding raise led by Kingdom Holding, investment company of Prince Alwaleed bin Talal.

Nana, which stands out regionally for its dark store model, where orders are delivered to customers within 15 minutes, has broken records in orders fulfilled and downloads registered – 10 million to date.

The startup, which operates in more than 18 cities in KSA, and features more than 22,000 products, is aiming to be a leader in its sector regionally in an estimated market size of more than US$165 billion.
6
Saudi Arabia
Founded: 2014
Total funding: US$198m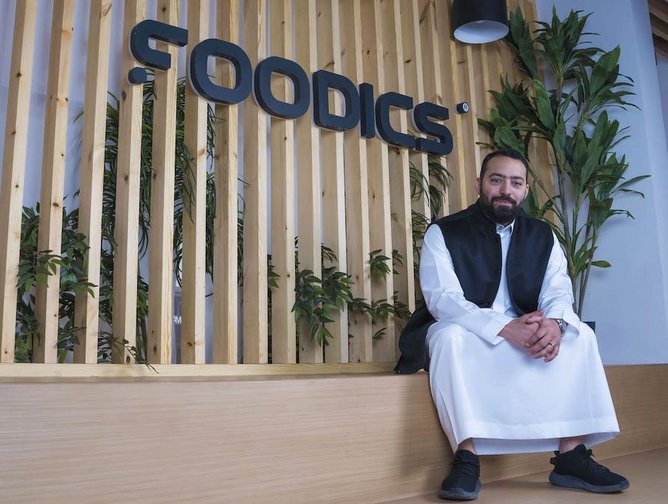 Ahmad AlZaini is the brains behind Foodics, the leading tech and payments platform for restaurants in MENA
Since its founding in 2014, Foodics has processed over five billion orders to become the leading cloud-based technology and payments platform for restaurants in MENA. Formally licensed as a fintech firm by Saudi National Bank, Foodics is aiming for 150,000 terminals by the end of 2024.
Following its Series C raise of US$170m in April 2022 in a round led by Prosus, one of the world's largest tech investors, Foodics has continued its expansion and M&A strategy, acquiring POSRocket, the second largest restaurant Cloud technology provider in MENA, as it looks to grow regionally and venture into non-food micro-retail outlets.
7
Algeria
Founded: 2017
Total funding: US$193.25 million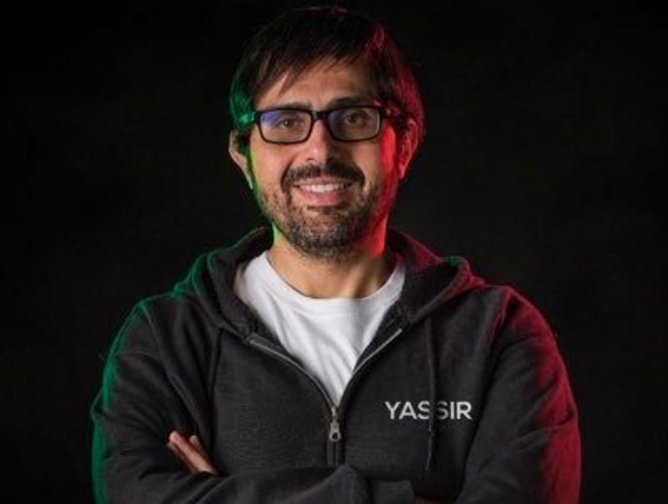 Superapp Yassir was founded by Algerian Stanford PhD graduate Noureddine Tayebi
Founded in 2016 by an Algerian Stanford PhD graduate, super app Yassir has grown to become one of the most valuable startups in North Africa, and one of the highest valued in MENA.
Yassir, which means 'easy' in Arabic, offers on-demand services such as ride-hailing, food/grocery delivery, and payments, in six countries and 45 cities, and is especially popular in Algeria, Morocco and Tunisia.
Three out of five on-demand activities in Algeria, its first market, are made via the platform. The super app, which has 8 million users and 100,000 partners, raised US$150m last year, and is moving into banking and payments.
8
UAE
Founded: 2014
Total funding: US$150 million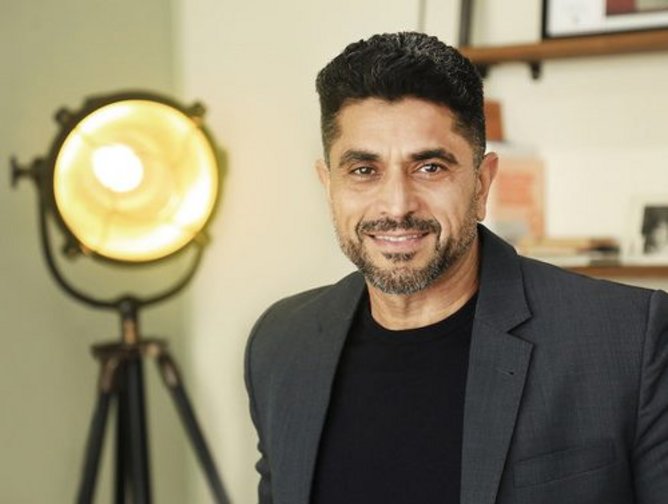 CEO Maaz Sheikh is one of four co-founders of Netflix regional rival Starzplay Arabia
Netflix's regional rival, Starzplay Arabia, is the fastest growing on-demand video streaming service in MENA and Pakistan, available in 19 countries, and consistently ranked among the region's top three streaming services.
Starzplay, which has 2.1 million subscribers, has secured tie-ups with leading global studios including MGM, Warner Bros, Universal and Discovery, and also delivers original content.
Following two previous funding rounds totalling US$150m, E-vision (from e&) and ADQ acquired a 57% stake in Starzplay, valuing the platform at US$420m. Starzplay is using the funding to produce more original regional content and acquire new content including the Asia Cup cricket matches live.
9
Saudi Arabia
Founded: 2006
Total funding: US$146m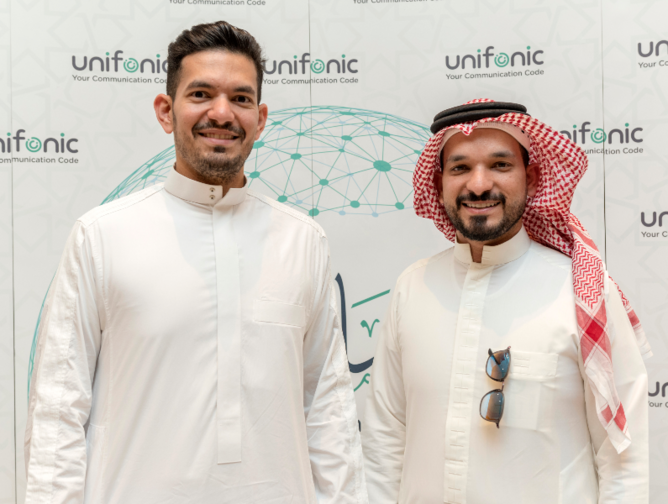 Ahmed Hamdan (CEO), Hasson Hamdan (CTO) are behind SoftBank-backed CPaaS provider Unifonic
The leading Communications Platform as a Service (CPaaS) provider in the Middle East, SoftBank-backed Unifonic offers a cloud communications platform enabling businesses to communicate with consumers across various channels.
The Saudi startup recently acquired Turkish AI-driven conversational automation firm Sestek, as it looks to expand its suite of customer engagement products and geographic reach.
Since its last raise of US$125m in 2021, Unifonic has been scaling the platform across regional emerging markets, opening an office in Pakistan. As part of the Saudi Unicorns Program, Unifonic is committed to pioneering innovative solutions that drive the Kingdom's competitive technology ecosystem further.
10
Egypt
Founded: 2015
Founders: Islam Shawky (CEO), Alain El Hajj (COO), Mostafa Menessy (CTO)
Total funding: US$68.5 million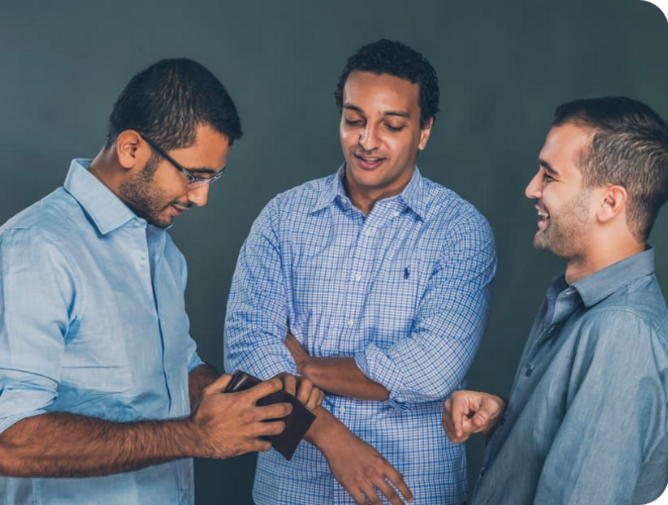 Co-founders of Cairo-based omnichannel payments platform Paymob
The leading financial services enabler in MENAP, Cairo-based omnichannel payments platform Paymob delivers innovative fintech solutions to customers in Egypt, Jordan, Kenya, Pakistan and the UAE.
The platform, which offers 40 payment methods, powers millions of transactions worth billions of dollars for more than 170,000 SME businesses, plus big names like IKEA Egypt, Vodafone, Tabby and Uber.
Paymob, which currently has16.5 million registered users, plans to reach a million SMEs in the next few years. in 2002, the startup raised US$50 million, reaching a total of US$68.5 million, with main investors including Kora Capital and Global Ventures. The company has 1,400 employees.