Dubai rising: why tech entrepreneurs are setting up here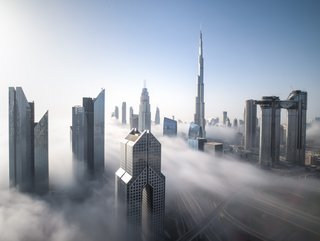 Dubai has become a magnet for overseas tech startups looking to scale
The next generation of entrepreneurs are ditching the traditional tech startup hubs like London, San Francisco and Berlin in favour of Dubai. Here's why
For decades, Dubai has attracted professionals from all over the world, largely thanks to lower taxes, less crime and year-round sunshine.
But in recent years, the city has become a magnet for overseas tech startups looking to scale – with founders and professionals from as far afield as London, San Francisco, Delhi, and Moscow relocating to the emirate.
And this is only likely to increase, according to Dubai-based tech entrepreneur and international investor, Dr David von Rosen-von Hoewei – best-known for founding Lottoland, a new-concept gaming and gambling service with 600+ workers and 18 million customers.
"The next generation of tech entrepreneurs will ditch the traditional tech startup hubs in Europe and North America in favour of Dubai," says David – who is also the founder of VonRosen, the members-only, fully web-based fashion label that sold Apple's Steve Jobs his iconic turtleneck sweaters.
This exodus of UK and European entrepreneurs to Dubai has already begun, he tells Business Chief, with North America soon to follow if the current opportunity imbalance continues.
David points to the economies of the traditional business hubs like London and San Francisco as stagnant and says their outdated policy frameworks are falling to keep up with the rate of innovation that is taking place in the tech world.
"The UK is still grappling with the fallout of Brexit, which has been hugely challenging for entrepreneurs and startups alike. It's now harder to attract talent from Europe and restricted access to EU markets has damaged London's appeal as a tech and finance hub.
"We saw that recently with Arm opting to float on the NYSE instead of a dual listing."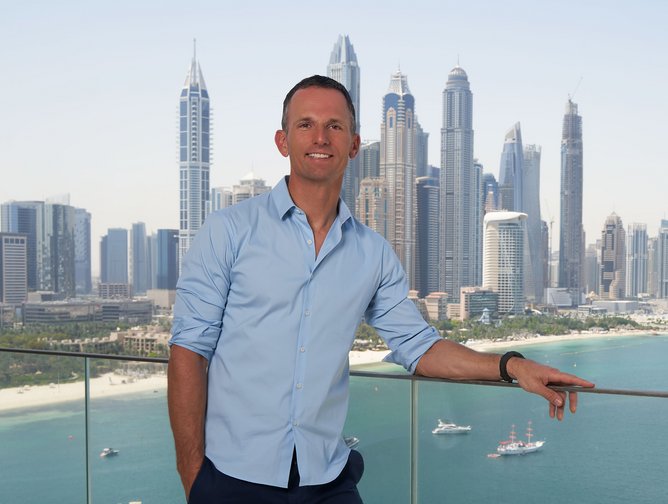 Tech entrepreneur and Dubai resident Dr David von Rosen-von Hoewei
But it's not only the push factors from these markets leading to a tech exodus – but the magnetic pull of Dubai.
According to David, tech companies need three things to succeed – talent, capital, and business-friendly regulations – and Dubai has all three, in bucket-loads.
The emirate has consistently ranked among the top 20 globally for its business-friendly environment by the World Bank (you can start a business here in just four days following just 2-3 procedures) and placed first in the world for attracting Greenfield foreign direct investment over the last two years.
The city continues to attract big tech players, with Amazon, Google, Cisco, Oracle, Dell and IBM all using Dubai as their headquarters for the MENA region. And its population has soared by 86,607 (up 2.3%) in the last year alone with estimates it will likely surpass 4 million by 2026 with nearly three-quarters under the age of 40.
Real estate is booming, with Dubai recently overtaking New York and Hong Kong to become the crowned the busiest $10-million-plus property market in the world, while the contribution of non-oil sectors to GDP has reached record highs, and job growth is rising at the fastest pace in seven years.
Add to this, developing legislation and a continued rollout of initiatives and programmes to support and grow entrepreneurs and startups, and it's easy to see why the city is proving such a pull.
Little surprise then that the UAE was crowned the world's best country for entrepreneurs in 2022.
Dubai – opportunity knocks for startups
"The policies and initiatives implemented by Dubai's authorities over the last five years, as well as the city's geographical location between East and West, have made the city the best place in the world to start and grow a business, particularly in the tech sector."
Something he argues is in stark contrast to the policy frameworks in Europe and North America, which are "simply too archaic and cumbersome".
David insists that western countries can't compete with Dubai's agile approach to regulation and policy and with the sheer speed Dubai is moving.
"Dubai feels today how business hubs like San Francisco, Berlin, Singapore, and New York felt ten years ago."
Take Dubai-headquartered Telegram, the social media company founded by tech mogul and self-made Russian billionaire, Pavel Durov.
"When the startup decided to move out of Russia, they first tried Berlin as their new base. But there were too many speed bumps in the process of relocating a business to Germany and it turned out to be more of a bureaucratic hassle than it was worth," explains David.
Before long, Telegram moved to Dubai, "where they were welcomed with open arms" and now the app is worth an estimated US$30 billion business and is the first Middle East-based company to rank in the top 10 of the Global Unicorn Index 2023.
There are now around 4,000 startups in the UAE and the number of scaleups in Dubai surged 26% in 2022, with the emirate now home to 40% of scale-ups in the MENA region.
Plans are to scale further. Dubai is aiming to double its digital economy GDP contribution to 20% by 2031, and is looking to lure 300 digital startups by 2024, and support 30 companies in becoming global unicorns.
"It is only a matter of time before Dubai generates more unicorns than Silicon Valley or London," David declares.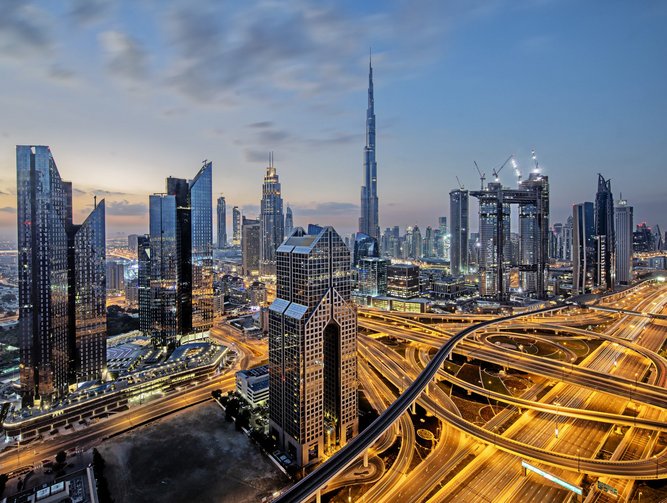 Real estate in Dubai is booming
Dubai dynamism
As the Managing Director of Cavenwell Group, a Dubai-based provider of corporate services for the digital sectors, Andrew Horbury says he is seeing a significant rise in entrepreneurs, startups and businesses looking to relocate to Dubai – and while many are below the age of 30, the demographic is broadening.
Andrew recalls a conversation he had recently with a seasoned financial services guy with more than 30 years of experience in the city of London. "He was looking to relocate to Dubai and launch a startup in the investment space because he sees such a big opportunity here."
People always assume the reason for relocation to Dubai is low tax, but it is far more than just that, adds Andrew.
"As well as being incredibly safe, there is a certain buzz on the ground in Dubai that is hard to convey into words – the city is inspiring. And startups, while often glamourised, are hard work, so the environment is incredibly important."
The city's strong ecosystem of tech firms and advisors in the city offers an intimate connectivity that is very rare in a city of this size, he says – a factor that makes partnerships and collaborations highly accessible.
"Chances are you are only one or two connections away from a decision-maker here and that really helps get things done," says Andrew.
David – who is currently focused on growing his own Web3 startup, Oceana Market, in Dubai – is also buoyed by the city's dynamism and 'let's get things done' attitude, not to mention its unparalleled lifestyle.
"It's a global melting point of talented individuals, which gives it a unique atmosphere. The people here are hungry to succeed, keen to network, and excited to collaborate. There's an excited energy that doesn't exist in other cities. It's the new meeting place of the world, geographically, but also due to the influx of hardworking, business-minded people moving here from all over the globe."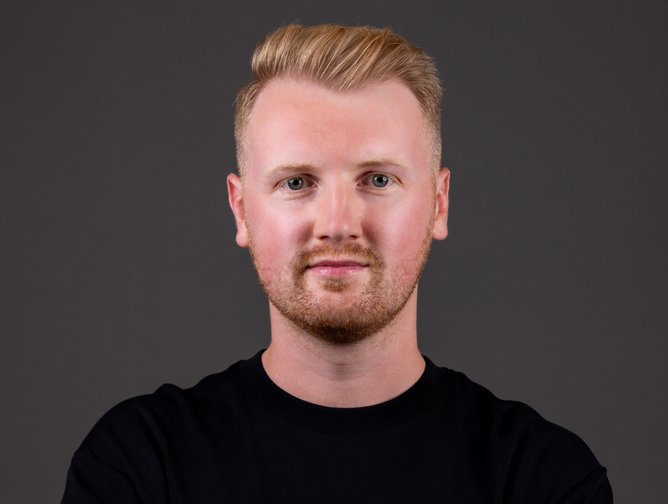 Andrew Horbury, Managing Director of Cavenwell Group
Low barriers to entry and profitability
As a strong advocate for the bootstrapping method of founding and growing a business, David says Dubai offers an ideal breeding ground for entrepreneurs thanks to lower barriers to entry, and to profitability, for startups than in any other major business hub.
This means they are less dependent on external funding and can prioritise organic growth while maintaining a controlling stake in their businesses.
"The city's business-first tax and regulation system massively reduces costs for startups, making it far easier for businesses to reach profitability and secure their place in the industry," says David, adding that this is particularly attractive in the tech space where there is a high level of competition and the persistent issue of monopolies.
"With a lower barrier to profitability, tech startups, particularly software and web-based businesses, who already have reduced material costs, can feasibly become cash flow positive in Dubai today within a matter of weeks.
"This is a big win for the tech industry. It means founders aren't dependent on external funding to scale, preventing counter-productive in-fighting between countless shareholders. And it reduces the number of overvalued VC-driven companies in the market."
Looking to the future
As Dubai and the wider UAE looks to lure even more talent, capital and startups to its shores, business-friendly adaptations and incentive packages continue to roll out.
Among recent introductions, the golden visa, which lets foreign talent live and work in Dubai for 10 years without a sponsor; 100% foreign ownership to foreigners; zero income tax; very low corporate income tax; and signing of the Comprehensive Economic Partnership Agreement (CEPA) with some countries to facilitate and ease trade with major economies such as India and Israel.
And even though Dubai began rolling out a 9% business tax (except free zones) for the first time a few months ago, David argues that even this is a positive sign for international entrepreneurs because it's living proof that Dubai is diversifying its economy.
"This rate still pales in comparison to most Western markets, like London, where it is up to 25%."
As for startup support – Dubai's recently announced D33 plan, which aims to double the economy's size over the next 10 years, prioritises the growth of startups – with plans to attract 300 new digital startups by 2024 (30 startups relocated to Dubai in the first quarter of 2023) and launch a scaleup programme for 30 companies to gain global unicorn status.
Dubai's Financial Hub, DIFC, home to more than 686 fintech and innovation firms, recently unveiled DIFC Launchpad. Aimed at attracting the best minds from around the world to Dubai, the venture building programme will support the launch of over 200 new ventures of which over 100 will be scale-ups.
"DIFC is also building a new 100,000 square feet campus, which will be the hub for artificial intelligence and Web 3.0 startups," says Andrew.
The campus, set to be the largest cluster of AI and tech companies in the MENA region, will provide physical and digital infrastructure including R&D facilities, accelerator programmes, and collaborative spaces.
Among other new initiatives, Future 100 is looking to support 100 startups in new sectors such as space, renewable energy and emerging technology, while the founder-focused Sandbox initiative from DTEC is delivering a supportive 12-month programme for early-stage tech startups.
And launching this month, in September, a government-backed holistic platform will bring together all the new and existing incentives, programmes and initiatives for digital startups in Dubai including benefits and discounts form private partners on everything from commercial offices to data-hosting.
The new platform will be a 'one-stop-shop' for licensing services, banking facilities, office space, cloud services and other digital startup requirements.