Meet the CEO: Ex-Ferrari tech boss Leiters named McLaren CEO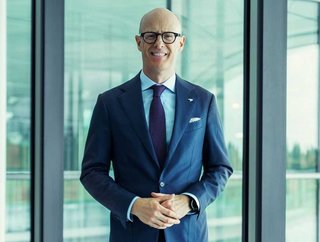 Former technology leader at Ferrari, Michael Leiters is set to join British supercar manufacturer McLaren Automotive as chief executive
Another day, another technology leader takes the leadership reins at a leading automaker.
This time, it's the turn of Ferrari's former Chief Technology Officer, Michael Leiters, who will take up the role of Chief Executive Officer at British luxury supercar maker McLaren Automotive in July.
This move will mark Michael's first-ever chief executive position, and follows his step-down in December as CTO of Ferrari. Michael stepped down following the arrival of a new Ferrari CEO, suggesting he was perhaps disappointed at not landing the top job himself.
For many organisations, the CTO to CEO role is becoming an increasingly common pathway, as businesses turn to an acceleration of digitisation in the wake of the pandemic.
Not only is it tech-driven companies considering CTOs as their future opinion leaders responsible for navigating digital business transformations, but an increasing number of CTOs across all industries are considering the shift to a chief executive officer position as a natural career progression.
According to a recent Korn Ferry survey, 51% of surveyed CTOs would like to become CEOs during their careers.
From CTO to CEO – Michael Leiters
And while Leiters, 50, does hail from a car industry background, he doesn't quite fit the traditional car industry leadership pathway, moving up as he is from CTO.
The German-born executive brings to the McLaren table a doctorate in engineering and senior positions at Porsche AG, and more recently as Chief Technology Officer at Ferrari.
During his eight-year tenure as CTO at Ferrari, Michael helped develop the luxury car manufacturer's recent most successful models, including the 2019's SF90 Stradale and last year's 296 GTB, the house's first two hybrid electric cars.
Prior to joining Ferrari, he was a senior engineer overseeing the automaker's early work with hybrid technology and most recently SUV line director, responsible for the improvement and manufacturing of the Porsche Cayenne.
Described by McLaren Group government chairman Paul Walsh as combining "in-depth business management expertise" with an "ardour for engineering and future know-how", Michael is the perfect choice to "write the following chapter in McLaren's illustrious historical past".
Michael will have a big job on his hands reviving the fortunes of McLaren Automotive, the more lucrative arm of the McLaren Group which includes the McLaren Formula One team, as it looks to recover from a challenging 2021. The pandemic forced it to halt production seek government support and axe a quarter of its workforce, and has been without a CEO since October. The Group also sold a stake in its F1 team, and sold the McLaren Applied technology business.
He is tasked with leading the 3,000 strong workforce spanning the company's global operations, including the headquarters at the main plant in Woking, UK, and the carbon-fibre production facility in Sheffield, UK.