South Africa's BEE legislation: hindering investment or promoting partnerships?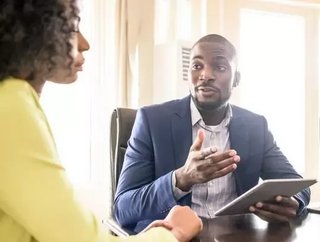 South Africa, like other emerging markets, and the rest of the African continent has a critical need to attract foreign investment. The country is in a fortunate position of being among the highest ranking African nations in the World Bank's ease of doing business ratings. This positions South Africa relatively well to attract foreign direct investment (FDI), as it means investors looking to Africa will likely perceive South Africa very favourably.
Source: EY analysis
The graphs above illustrate the correlation between investor friendly policies and FDI flows. Six of the seven countries with the most open investment policies attract the highest FDI flows into Africa.
It is critical for South Africa to maintain its competitive investment edge, whilst at the same time, driving economic transformation. This is particularly acute given that the commodity cycle remains weak, and both the UK's Brexit decision and the election of Donald Trump in the US have further contributed to uncertainty in investor sentiment. This could impact FDI into Africa, particularly given the strong role both the US and UK already play as a major investors in Africa.
Our latest EY Africa Attractiveness survey reflects South Africa first by FDI projects into Africa, amounting to $4.9bn for 2015, with the largest source of investment sourced from the US, followed by the UK, India, Germany and Italy. South Africa's leading FDI position has held steady despite the need for multinationals to consider the country's unique empowerment considerations and the cost of compliance with those regulations.
In terms of South Africa's regulatory evolution, a recent Business Day article referred to a survey of European multinationals flagged concerns around the latest Broad-Based Black Economic Empowerment ('B-BBEE') scorecard requirements et al. This is despite the legislation attempting to address local ownership requirements and making them easier to meet.
Over the past three years, we have seen the South African B-BBEE legislative framework, which is aimed at redressing economic participation of black people, continuously evolve. The B-BBEE Codes of Good Practice provide for multinationals to address the Ownership pillar through an Equity Equivalent Investment Programme. Government has recognised that there are multinationals that have global practices preventing them from complying with the ownership element of B-BBEE through the traditional sale of shares to black South Africans, and has hence provided alternatives for measurement against this element.
The programme allows foreign-owned multinationals to claim ownership points by undertaking projects that are approved by the Minster of Trade and Industry as Equity Equivalent programmes. Through this initiative, companies can earn up to 25 qualifying ownership points based on 25 percent of the value of their South African based operations, paid over a 10 year period or less, or 4 percent of the turnover of the South African operation.
At EY, we strongly encourage active dialogue and collaboration, which is an action required to realise our country's and continent's possibilities. In this context, the relationship between government and business across many parts of the continent is not always as engaging and productive as it could and should be. Too often business is viewed as part of the problem. In contrast, government and business, both local and international, need to become partners both in embracing a philosophy of shared value and driving a common agenda of inclusive, sustainable growth. We have seen in recent times collaboration with government and business in the interests of the community at large, achieving great milestones across the continent. Partnership, co-operation and collaboration across the private, public and social sectors could be a powerful force for transformative change and growth.
Sugan Palanee is the BEE Leader at EY. He has been recognised as an authority on local empowerment legislation and has extensive experience across a number of listed organisations. 
 
Stay connected: follow @AfricaBizReview and @WedaeliABR on Twitter.