EY appoints MENA Markets Leader, amid regional renaissance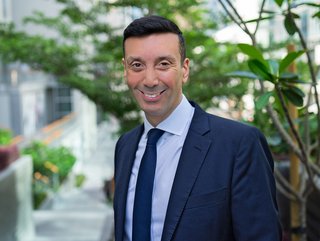 Michael Hasbani, the new Markets Leaders for EY MENA as led significant change for organisations across emerging markets over the last 20 years
As the new MENA Markets Leader for EY, Michael Hasbani believes there is a great opportunity for the region to become a global powerhouse
We are witnessing the beginning of what can only be described as the renaissance of the MENA region.
These are the words of Michael Hasbani, the newly appointed Markets Leaders for EY MENA (Middle East and North Africa).
Michael, who has led significant change for organisations across emerging markets over the last 20 years, is excited about what the future holds for a region he says is "powered by an abundance of natural resources and a rich history of prosperity and culture".
He is also confident in the region's ability to compete and even lead. "There is a great opportunity for the region to become a global powerhouse," he says.
MENA region undergoing significant transformation
The region is certainly undergoing huge transformation. Economic diversification among both the public and private sector continues apace, as many countries in the region look to diversify away from oil.
Add to this a young and tech-savvy population (one of the world's youngest populations in fact), the introduction of new regulations to make the region more business-friendly and continued heavy investments by many governments in smart city projects, sustainability initiatives and technologies – and you have a recipe for transformation success.
According to IDC, annual spending on digital transformation across the Middle East, Turkey and Africa is set to more than double to US$74 billion by 2026, with digital transformation spending in the region accelerating at a CAGR of 16% YoY.
While, in the run-up to COP28, being held in the UAE and the second consecutive COP to be held in the MENA region, sustainability strategies are gaining momentum, as countries in the region take proactive steps to accelerate targets and advance green investments.
The UAE, Oman and Bahrain has set net-zero emission targets by 2050 and Saudi Arabia by 2060, while Jordan has said it aims to reach 50% renewable energy by 2030.
This acceleration in transformation for the region is good news for EY and for Michael – who will lead EY's efforts in leveraging the firm's unique capabilities and deep expertise to help clients transform.
"I look forward to seeing how [the region] continues to accelerate in areas such as sustainability and technology," says EY's Michael.
Who is Michael Hasbani – and what is he tasked with?
In his new role as Markets Leader, Michael will oversee the firm's growth strategy and ensure that the Big Four firm continues to play a leading role in the region's transformation journey.

In the words of EY MENA Chairman and CEO Abdulaziz Al-Sowalim, Michael will "harness the power of our global capabilities for the MENA region, supporting EY's expansion in key sectors and markets as we continue to build a better working world."

Michael is no stranger to transformation. As a partner at EY for the last 21 years, he has been instrumental in supporting clients as they navigate their transformation journeys.

With 30 years of experience in management advisory and professional services, Michael has worked with government, state-owned enterprises and prominent global and regional businesses, serving as special advisor to leaders and boards. He also helped successfully design, develop and establish some of MENA's leading destinations.

In his most recent role as the EY Global Consulting Real Estate, Hospitality and Construction Leader, he led significant change efforts for organizations in Europe and the emerging markets. Michael holds a master's degree in Commerce from Macquarie University in Sydney.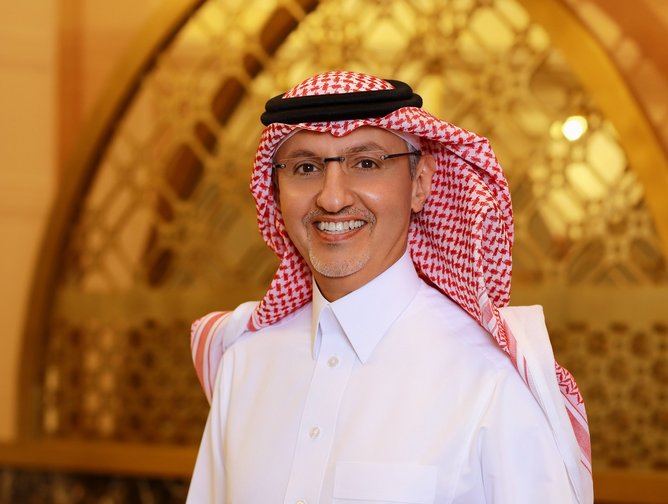 EY MENA Chairman and CEO Abdulaziz Al-Sowalim says Michael's role will be to support EY's expansion in key sectors and markets
EY in the MENA region
As one of the world's largest assurance and business advisory consultancies, EY has a long history of operations in the Middle East, first founding its regional office in Baghdad in 1923.
For over 90 years, the MENA practice of EY has grown to more than 7,500 people united across more than 20 offices and 16 countries.
Today, EY's MENA region headquarters are in Dubai along with its most senior leaders, including CEO Abdulaziz Al-Sowailim and Consulting Leader Wasim Khan. But the Big Four firm has offices, managing partners and teams across the region, including in Saudi Arabia, Egypt, Bahrain and Kuwait.
As well as tax and accounting services, the firm is heavily involved in M&A transactions, digital transformation and decarbonisation efforts with sectors covered including TMT, financial services, climate change, Government, energy, and real estate, hospitality and construction are both established and in high demand.
The firm recently launches the MENA region's first Climate Readiness Index to support decarbonisation efforts and help countries improve their resilience to impacts of climate change.