Top 12 women in supply chain leadership in Europe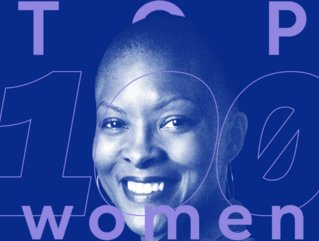 These 12 women in supply chain leadership in Europe are inspirational and influential, according to sister publication Supply Chain Digital Magazine
Sister publication Supply Chain Digital Magazine has revealed its inaugural Top 100 Women in Supply Chain list, celebrating the most innovative, inspirational and influential supply chain women on the planet.
The list follows on from the magazine's inaugural list last year and continues to celebrate the work women leaders are doing in an industry that continues to be on the front line of battle to overcome all the turbulence and uncertainty of the last few years.
"This is a critical moment for Supply Chain worldwide. These women are part of making the system work," says Supply Chain Digital editor Sean Ashcroft.
Here, we highlight the top 12 women in supply chain in Europe, all of whom hail from a wide range of countries and industries, from the UK to Germany, and cross-industry, from telecoms and pharma, to technology and consumer goods.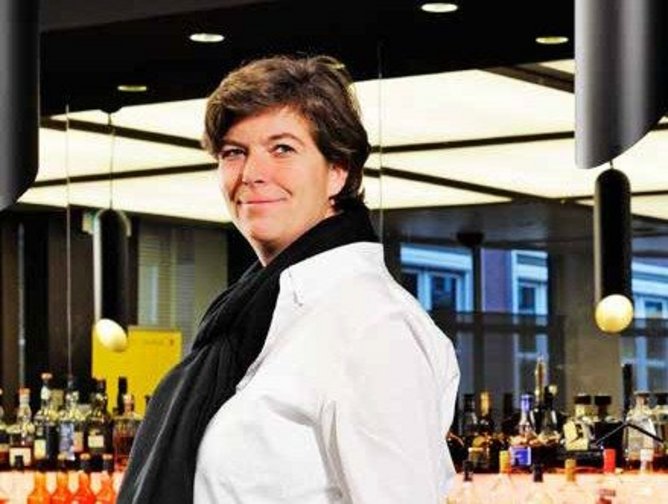 1 Ivanka Janssen
Chief Supply Chain Officer
Philips
Ivanka Janssen has more than 20 years' international management experience in operations, manufacturing, supply chain, route to market, logistics, customer service and procurement. She has designed and implemented comprehensive global supply chain strategies and managed logistics and customer service operations.
Ivanka joined Philips in 2019 in Hong Kong as SVP Global Integrated Supply Chain before relocating to Switzerland in 2021 to take up the Chief Supply Chain Officer role. Previously, she spent nearly four years at PepsiCo, based in Switzerland, as Supply Chain leads for Europe and Sub-Saharan Africa, responsible for end-to-end operations with more than 25 manufacturing sites and 100 third-party bottling facilities. She also held supply chain leadership roles at Diageo, six years in London, and 13 years with Altria where she held diverse roles with increasing responsibilities.
She has an MBA from the University of Rochester and a Master's in Supply Chain and Logistics from University of Oslo. She speaks Dutch, French, German and English.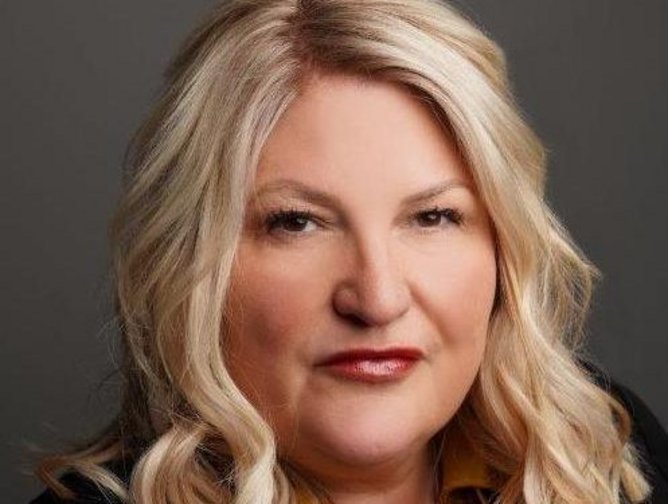 2 Jacqui Rock
Chief Commercial Officer
NHS
As Chief Commercial Officer at NHS England and NHS Improvement, Jacqui Rock oversees the Commercial Directorate and is responsible for all commercial activity at Europe's largest employer. Jacqui says she wants to "build a world-class commercial function for the UK's health system".
Previously Commercial Director for the Defence Infrastructure Organisation at the Ministry of Defense, Jacqui was responsible for £4bn annual investment across the UK and overseas Defence estate, with a total value of £35bn.
She is a member of the Cabinet Office Commercial Function and joined the UK government after 30 years in the financial services industry where she held multiple executive positions in companies including Credit Suisse, JP Morgan, Barclays and Bank of America Merrill Lynch, the latter where she spent six years as procurement executive building a global category management operating model across US$22bn of spend.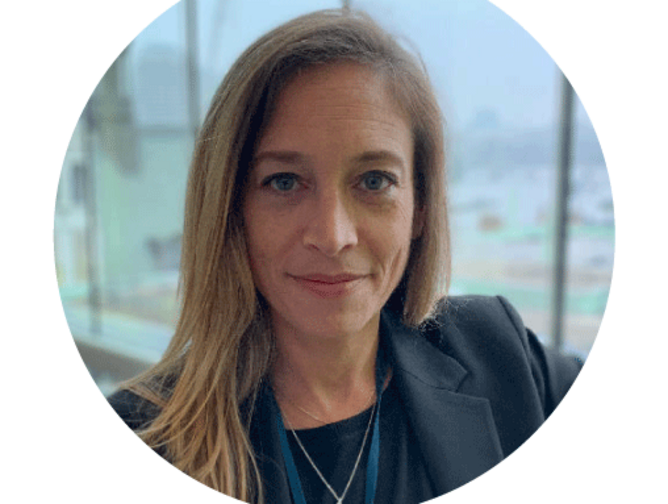 3 Michelle Grose
VP Global Logistics and Fulfilment
Unilever
Canadian national Michelle Grose is a supply chain executive with an extensive background in leadership positions in Fortune 500 companies, including Walmart, Starbucks, Microsoft, and McDonald's.
Beginning her career as a logistics consultant at i2 Technologies, and then IBM, Michelle later led supply chain and operations in Canada at Microsoft and Starbucks for three years and two years, respectively, while at Walmart Canada, she led ecommerce operations and logistics for two years. Since joining Unilever in February 2019, she has been responsible for global logistics, including all warehouse, transportation, and customer fulfilment operations. Michelle is also accountable for the logistics-specific digital and climate change transformation programmes at Unilever.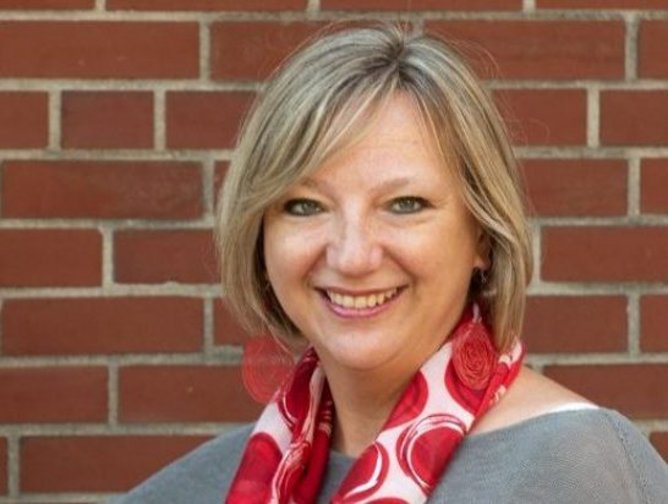 4 Ingrid De Ryck
VP Logistics Europe
AB InBev
Ingrid De Ryck has been with AB InBev for more than 20 years, joining in 2001 as Supply Chain Planner and moving up the procurement ranks working across Europe, Mexico and the US.
The Belgium-based procurement specialist currently serves as VP Logistics for Europe, where she is responsible for designing an efficient and sustainable supply chain for leading brewer. Ingrid says she leads a talented team that is "dedicated to driving transformational change by igniting a passion for innovation founded on a basis of operational excellence".
Passionate about sustainability, she is a Member of the AB InBev Global Committee for Diversity & Inclusion, and is an Ambassador for The Sustainable Procurement Pledge. She has a Master's in business engineering.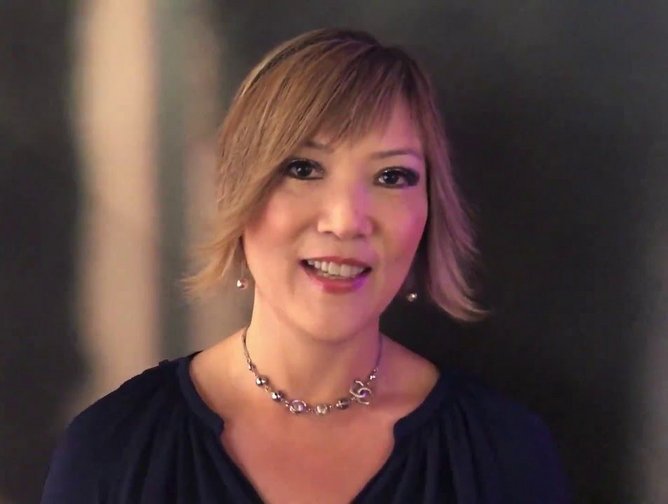 5 Paige Wei-Cox
SVP Global Head
SAP
As SVP Global Head of SAP Business Network since 2021, Paige Wei-Cox has responsibility for the overall SAP network strategy as well as the development of SAP Ariba Network, SAP Asset Intelligence Network, and SAP Logistics Business Network solutions.
With a proven track record of executive leadership in supply chain across industries, she works with customers, thought leaders and partners to create a unified, collaborative and intelligent SAP Business Network enabling end-to-end supply chain resilience and commerce flow. She says she is "passionate about transforming today's fragmented supply chains into a unified, collaborative and intelligent network of networks".
In her 20-year career at SAP, Paige has held various management positions in the US and Germany, leading product development technology innovations, as well as manufacturing and R&D strategy with industry 4.0, and was also part of the key leadership team for SAP's China growth plan since 2014. Born in Shanghai, she grew up in New York City and now resides in Heidelberg, Germany. She has a bachelor of science from Purdue University and an executive MBA from Mannheim University.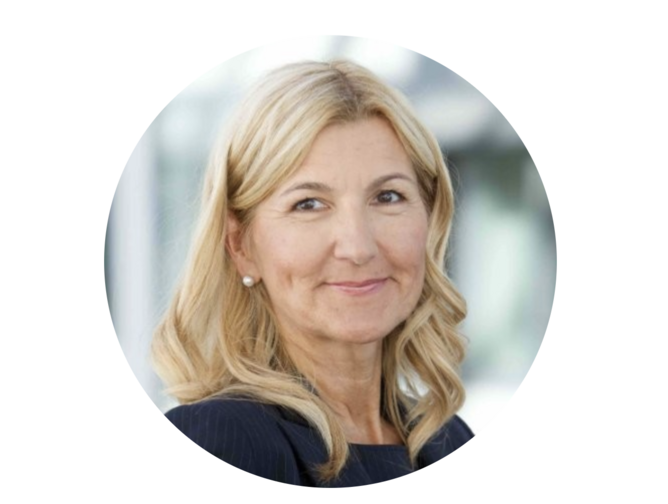 6 Nora Olah
VP Supply Chain
Deutsche Telekom
Nora Olah joined Deutsche Telekom in 2013 as VP of Indirect Materials and Services Procurement before moving up to VP Supply Chain in 2020. At Deutsche Telekom, she says, "we try to involve all the stakeholders and get them around the table to shape a strategy or procurement decision".
Prior to this, she spent five years as Director of Procurement at Magyar Telekom, the Hungarian subsidiary of Deutsche Telekom, and 14 years at Alcoa in various senior leadership sourcing roles, both across Europe and worldwide. She has a business management degree from Kulkereskedelmi Foiskola in Budapest, and an MBA from Tilburg University.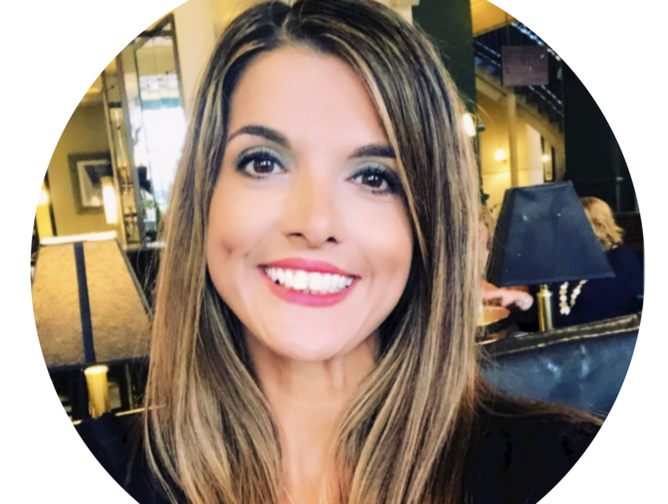 7 Zoe Farrelly
Head of Supply Chain Transformation
AstraZeneca
As Head of Supply Chain Transformation at AstraZeneca since 2020, trained chemist Zoe Farrelly is leading a five-year planning transformation programme, running global strategy projects and dispersed teams. Prior to this role, she spent more than 20 years at GSK and held 10 roles across procurement and supply chain.
Joining in 1997 as a process chemist, Zoe moved into procurement and up the ranks, most recently serving as Programme Director of Operational Performance and Productivity of key global and regional manufacturing sites within GSK. She has a bachelor of science in Chemistry from the University of Greenwich.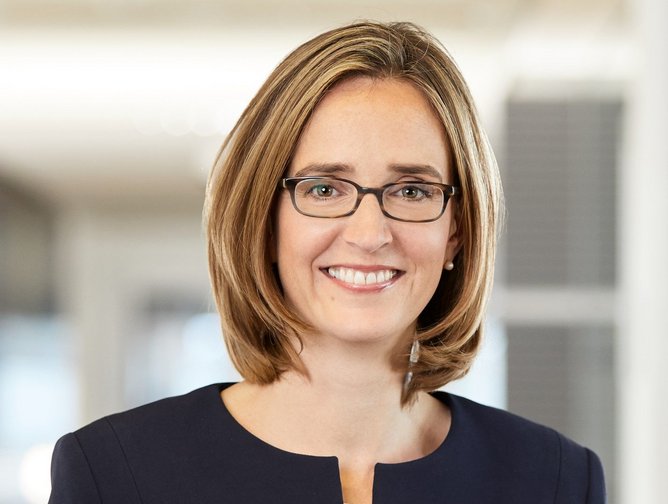 8 Dorothea von Boxberg
Chief Executive Officer
Lufthansa Cargo
Joining Lufthansa Cargo in 2015, Dorothea von Boxberg was named COO and appointed to the supervisory board of Lufthansa Cargo in 2018 before moving into the top job in 2021.
Dorothea moved there from Lufthansa Passage, the passenger wing of the company, where she spent eight years, most recently as Director of Customer Experience, and where she and her team rolled out a new generation of business class seats and developed the Premium Economy Class.
Dorothea began her career at Boston Consulting Group in Germany, where she worked for six years as a consultant.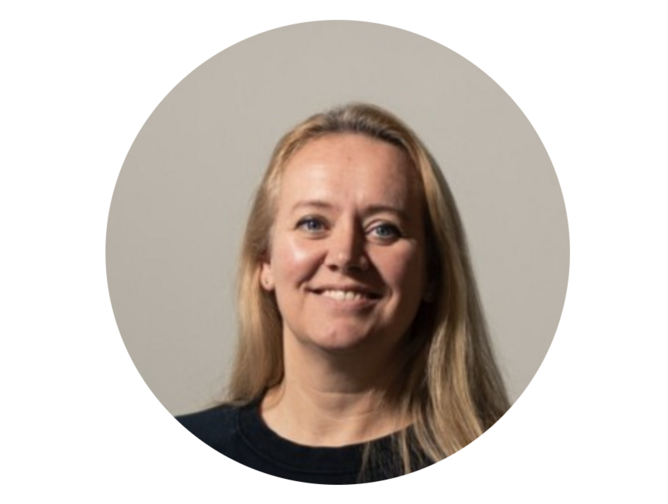 9 Leonie Weber
Director Global Digital & Technology Supply Chain
Heineken
Leonie Weber is a global IT and logistics executive with more than 20 years of experience driving transformations and continuous improvement through an agile and people-centric approach.
Dutch native Leonie joined Heineken as Director of Global Digital & Technology Supply Chain a year ago from Nike, where she spent four and a half years as Senior Director for Supply Chain Technology, responsible for end-to-end IT solutions in supply chain and logistics for Nike in the EMEA region. Prior to Nike, Leonie spent more than two decades with freight forwarding company Damco, where she held various senior leadership roles including CIO and Global Head of IT Products and Projects. She earned her MBA from Nyenrode Business University.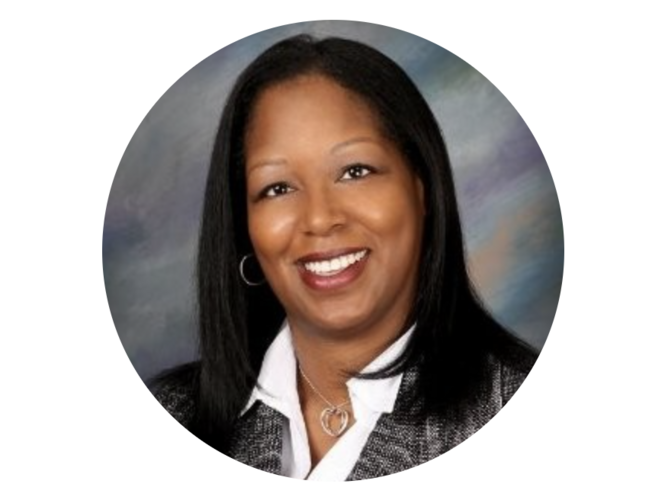 10 Amber Okoye
VP Global Supply Chain
General Dynamics
An operations and supply management executive with diverse experience shaping vast arrays of business and operational strategies, Amber Okoye specialises in sourcing, failure analysis and strategic planning.
Amber joined General Dynamics as VP of Global Supply Chain in 2020 after four and a half years as President at consultancy Seven T3 Solutions, providing client-based solutions to address challenges within supply chains. She also led sourcing and supplier development at Sikorsky, a Lockheed Martin company, headed up global supply chains at GKN Aerospace, where she championed the strategy to build long-term, sustainable value, and held supplier roles of increasing responsibility at Covidien, including Director of Global Supplier Development.
She began her career as a development engineer at Motorola and spent a decade there, finally responsible for management and implementation of global cost reduction programmes. She holds a degree in mechanical engineering and an MBA from the University of Miami, she is a Certified Professional in Supply Management and holds two US patents.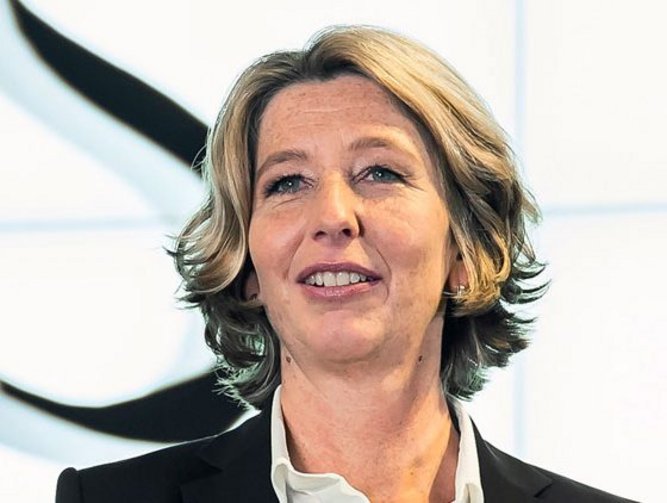 11 Sabine Mueller
CEO
DHL Consulting
Sabine Mueller has more than 20 years of experience in the supply chain industry, including 15 years at DHL Consulting helping supply chain executives adapt to the changes brought about by digital transformation, the effects of new technologies, data, AI, and the need for sustainable trade.
As CEO since 2010, Sabine Mueller leads a team of 140 consultants globally. Prior to DHL Consulting, Sabine spent four years at Deutsche Post as SVP Head of Corporate Organisation.
Passionate about female empowerment, Sabine works to promote women into management positions and improve DE&I in the workplace, and is an advisory board member for BeyondGenderAgenda, and is also a mentor for young professionals with a migration background. She has a master's in international business and speaks fluent German and English.
12 Anita Arts
VP, Procurement Supply Chain Solutions
Unilever
A passionate and results-driven supply chain and procurement executive, Anita Arts has more than 20 years of international experience in operations, supply chain and procurement across telecoms, cable and automobile. Anita has expertise in designing and implementing complex global supply chain operations.
As VP Procurement and Supply Chain Solutions at Unilever since 2020, Anita is responsible for driving, growth, innovation and value in external manufacturing capex&MRO and logistics. Prior to Unilever, Anita spent nearly eight years at Liberty Global leading the global supply chain organisation; five years as Director of Procurement at Meritor, responsible for an annual spend of US$250m, and nearly five years at Volkswagen, first as a supply chain specialist in Brazil and then as logistic planning supervisor in Mexico.
She is on the executive advisory board for boom!, the global community for women in supply chain.