Business travel spend up 147% in the UK, research finds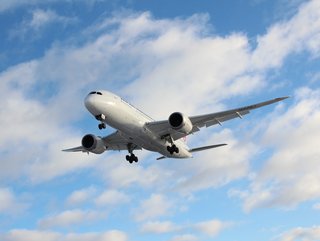 UK companies increased their spend on business travel by 147% in 2022
Spendesk monitored average business spend – including travel, accommodation and eating out – across 3,500 SMBs in the UK, France and Germany over two years
UK companies increased their spend on business travel by 147% in 2022, according to new research.
Spendesk found that small and medium-sized businesses (SMBs) spent an average of US$52,868 last year, compared to US$21,418 in 2021.
The firm, which provides a spend management solution for SMBs, discovered there had been a 54% year-on-year rise in business travel spending in France and Germany over the same time period. In those nations, the average spend was US$46,511 and US$56,473 respectively.
In carrying out its study, Spendesk monitored average business spend – including travel, accommodation and eating out – across 3,500 SMBs in the UK, France and Germany throughout 2021 and 2022.

Huge rise in travel spend among UK companies
The huge uplift in business travel spend may come as a surprise following a summer of international travel chaos and several strikes by UK public transport employees.
This occurred against a backdrop of wider economic uncertainty and a looming recession.
However, having previously been slow to recover post-pandemic compared to France and Germany, the UK's 147% growth has seen it surpass both of the aforementioned nations.
The UK's spend on train travel, while still lagging behind flying, jumped from 32.53% in 2021 to 41.6% in 2022, demonstrating a shift towards train travel among SMBs – perhaps in an effort to operate in a more sustainable fashion.
Spendesk's research also revealed the UK's top travel suppliers – British Airways, Eurostar and Trainline – led the way in 2022 in terms of the country's business travel.
The average spend on British Airways went up from US$44,632 in 2021 to US$76,025 in 2022. Spending on Eurostar almost tripled, rising to US$33,903, while Trainline's almost doubled to US$46,674.
When it comes to road travel in the UK, Uber commanded the highest spend on business travel in 2022, with 55%. Standard taxis accounted for 38% and other app-based taxi services took 7% of spend.
Also included in Spendesk's data were accommodation bookings.
Airbnb topped the list of most popular suppliers, with an average of US$127,179 spent per company, per month. The firm was followed by Hotels.com (US$63,000) and Booking.com (US$40,711).