ChatGPT and the Middle East: everything you need to know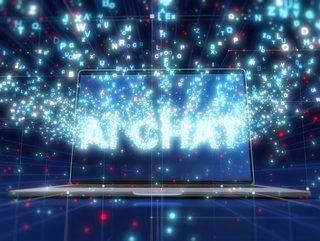 Governments and organisations in the Middle East are exploring the opportunities generative AI has to offer
How governments, businesses and AI experts in the Middle East are getting in on the ChatGPT action – from utilisation to launching the largest Arabic model
The Middle East's leading travel brand is turning to generative AI to enhance its customer experience.
Almosafer announced this week the piloting of ChatGPT, making it the first travel firm in the Kingdom to test the integration of the revolutionary language model.
Developed by AI research and deployment company, OpenAI, ChatGPT is a state-of-the-art language model with advanced conversational abilities that allows human-like exchanges and can interpret nuance to the level of writing speeches, answering questions, and giving advice.
Launched in November 2022, to worldwide acclaim, the platform secured one million users in just five days before going on to accrue 100 million in a matter of months. It is now in its fourth iteration – ChatGPT-4, and according to a recent Korn Ferry survey, half of professionals are widely using the conversational AI agent in the workplace.
The UAE's AI Minister Omar Sultan Al Olama has said that the model's success could not have been predicted six months ago.
"If you sat with many AI experts, they would not have predicted ChatGPT and the level of output, the level of engagement…people actually embracing this technology and using it," he said during a recent session at the World Government Summit.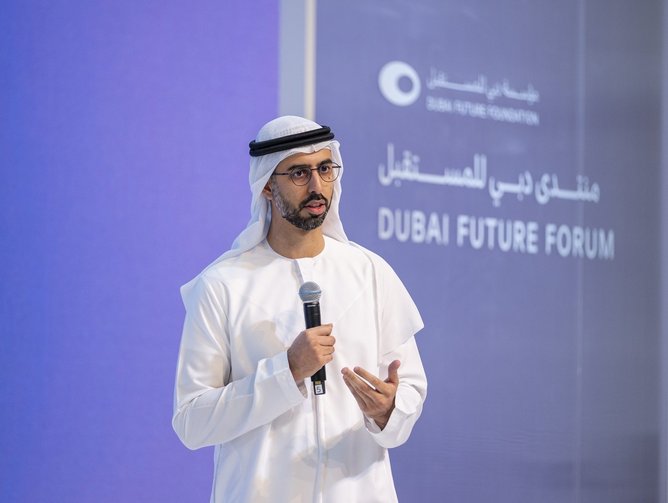 The UAE's AI Minister Omar Sultan Al Olama said ChatGPT's success could not have been predicted six months ago
Pace of embrace – enthusiasm builds for ChatGPT
In the last six months, competing generative AI products have rolled off the shelves, including Bard from Google and Tongyi Qianwent from Alibaba, while Elon Musk is reportedly planning to launch a generative AI rival and Abu Dhabi-based AI firm G42 recently announced plans to roll out an Arabic version.
Organisations all over the world have jumped on the ChatGPT bandwagon, integrating the technology to help them be more efficient and enhance the customer experience, with Instacart, Shopify and Salesforce among recent converts.
The Middle East region is no exception, with organisations like government entity DEWA, regional telco giant e&, Saudi travel platform Almosafer, and AI powerhouse G42 getting in on the action.
Claiming to be the first utility company in the world to use ChatGPT to improve its offerings, Dubai Electricity & Water Authority (DEWA) will use the technology to support customer and employee services. While e& has teamed up with Microsoft to integrate ChatGPT into its internal operations and processes with a view to developing services for elevating customer experience.
For Almosafer, which is piloting the integration of ChatGPT on its mobile booking platforms, the aim is to enhance the customer booking experience by providing smarter and more tailored responses to customer queries.
"We continue to lead the industry with our digital-first approach," says Muzzammil Ahussain, CEO of Almosafer. "The testing of ChatGPT reflects our commitment to constantly enhance our digital platforms and maintain our position at the forefront of technology."
Muzzammil Ahussain, CEO of Saudi travel platform Almosafer says the testing of ChatGPT reflects the company's commitment to constantly enhancing its digital platforms
Middle East pushing ahead with ambitious AI agenda
This move by Almosafer, which is part of US$2 billion Seera Group, is reflective of the region and comes as the Middle East pushes ahead with its AI agenda, as countries like the UAE and Saudi Arabia in particular look to diversify and grow their economies.
As part of its National Strategy for Data and AI, Saudi is looking to attract US$20bn in foreign and local investments by 2030 and is also building AI-powered megacities like NEOM.
While the UAE – which boasts the world's first Minister of State for AI and first AI university (MBZUAI) – has set a strategy to become one of the world leaders in AI by 2031, with a digital economy that contributes 20% to its GDP.
According to PwC, AI has the potential to contribute up to US$320 billion to the Middle East economy by 2030, equivalent to 11% of the region's GDP.
Which explains why governments and organisations in the region are exploring the opportunities generative AI has to offer.
The UAE and ChatGPT – the rollout of Arabic
Last month, the UAE government launched a comprehensive guide on the utilisation of generative AI applications. The guide, which showcases 100 use-cases and applications, explores the challenges and opportunities inherent in diverse digital technologies, and recommends optimal approaches for effectively managing these technologies.
HH Sheikh Mohammed bin Rashid Al Maktoum, Prime Minister of the UAE and Ruler of Dubai has asked the authorities to do a study how the government can use the technology safely in education, health, and other industries.
While a strategy to enhance government operations through AI technology has also received approval form the UAE cabinet, with the aim to increase productivity, encourage competition, improve government services, and provide employee training.
Abu Dhabi artificial intelligence company G42 is already working on GovGPT, which would respond to queries relating to government services, so users don't need to go to individual government applications and search for answers manually.
Taking the regional lead in generative AI, the AI powerhouse is working on an array of its own ChatGPT-powered platforms built out of the UAE, including ClimateGPT, which G42 plans to launch ahead of COP28 to "help the population be more engaged and to participate in the climate programmes we're championing", G42 Group CEO Peng Xiao said during a recent UAE-based media roundtable. An Arabic language ChatGPT is also underway.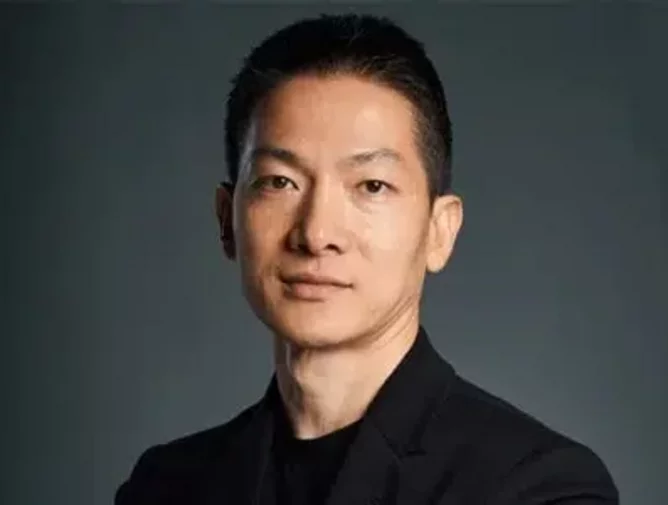 G42 Group CEO Peng Xiao recently said the AI powerhouse is working on an array of its own ChatGPT-powered platforms built out of the UAE
"We are working on the largest Arabic-language model as we speak," Xiao said. "Arabic is a major body of language in the world but [it is] not served at all by the big players in the industry."
G42-backed Astra Tech has already unveiled the first 'Arabic ChatGPT' in the MENA region. Launched in partnership with Mohamed bin Zayed University of AI, the chatbot is integrated into Astra's Botim app, and will give access to services through conversational commerce.
"Botim's Arabic ChatGPT marks another significant step towards simplifying people's daily lives and transforming the global tech industry while also enhancing the capabilities of our upcoming ultra-app," Abdallah Abu Sheikh, CEO of Astra Tech said.
As for regional organisations and their adoption of ChatGPT, a number of businesses (and one government entity) have revealed how they are utilising, or plan to utilise, the technology – with most focused on supporting and enhancing the customer experience.
Five Middle East organisations and how they are using ChatGPT
Here, we delve into how five organisations in the Middle East are using ChatGPT.
Among the biggest companies in the region to embrace ChatGPT, Middle East telco e& last month announced plans to integrate OpenAI's GPT system into its operations platform. The telco has teamed up with Microsoft to integrate ChatGPT into its internal operations and processes with a view to developing services for elevating customer experience. The aim, according to e&, is to "improve the customer experience and optimise internal operations, including HR within the company, to enhance its overall performance and enable faster decision-making by leveraging the latest advancements in AI technology."
"We… believe this innovative solution will lead to a sustainable and efficient ecosystem, improving the customers' overall experience and helping businesses in the region grow," Masood M. Sharif Mahmood, CEO, Etisalat UAE, said. "This can also be a powerful tool for improving customer experience, helping businesses provide more personalised customer support."
The Dubai Electricity and Water Authority (DEWA) announced in February that it will be using conversational AI agent ChatGPT to improve its offerings, claiming to be the first UAE government entity and the first utility company globally to do so. DEWA will use the technology to support customer and employee services.
Saeed Mohammed Al Tayer, CEO of DEWA, said ChatGPT will contribute to shaping its digital future as the company aims to use more autonomous systems for the purpose of renewable energy and storage.
The Middle East's leading travel company is integrating ChatGPT into its mobile booking platforms. It will be utilised in its pilot phase to support customers with their flight search and to aid customers in planning their trip post booking, to get more information about their destination of choice.
Almosafer is testing a voice search function that is powered by ChatGPT enabling customers to search for the best flight options in both English and Arabic by simply recording their flight search request. By enabling Khalid, Almosafer's virtual travel advisor, through the integration of ChatGPT, Khalid's responses to the customer search function will be enhanced and he will also be able to provide more information on the destination customers have chosen for their upcoming trip.
"Through ChatGPT, Khalid will be empowered to become a more holistic travel consultant with the necessary knowledge and expertise," says Muzzammil Ahussain, CEO.
4
This month too, Abwaab, the fastest-growing edtech startup in the MENA region, integrated OpenAI's ChatGPT to equip its students with a more personalised, and rich test-prep experience. For the first time, students in the region will be able to receive immediate, personalised feedback on open-ended questions. It will also allow Abwaab to double down on building and diversifying its question bank, further cementing its title as the region's test-prep powerhouse.
"Our vision is to unleash the potential of students in the region by providing them with a high-quality, accessible, and personalised education experience," says Hamdi Tabbaa, CEO. "Leveraging the latest AI technologies allows us to make big strides towards this."

5
Yanzo, a text-based super app that operates on WhatsApp recently became one of the first companies in the region to supercharge its product with ChatGPT – incorporating the technology into its conversational concierge service, the first company in the MENA region to do so. Yanzo was originally considering IBM's Watson and Netomi, but as soon as ChatGPT arrived on the scheme, CEO Mohammed Jaffar knew this was the product.

With Yanzo, users can send a request for virtually anything in Dubai, with each request read and responded to by a human, but now, it is ChatGPT communicating with users on Yanzo's Whatsapp. Yanzo provided ChatGPT with a full history of customer conversations (33,000) to train the AI and learn Yanzo's tone and way of speaking, and after just two weeks, the AI had learned its way of dealing with customer requests.

"For Yanzo, the impact is massive," says Mohammed Jaffar, CEO. "We see ourselves expanding across the region and dealing with thousands of tickets and the only way to scale to that level is through integration with an AI bot."