Realiste MENA CEO Anastasia Denisova talks women in AI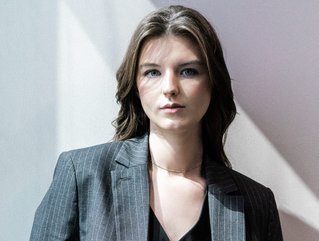 Anastasia Denisova, CEO of UAE-headquartered AI proptech startup Realiste
Anastasia Denisova, CEO of UAE-headquartered AI proptech startup Realiste, on how artificial intelligence can address gender inequality in the region
As CEO of Dubai-based AI-powered proptech startup Realiste MENA, Anastasia Denisova is leading the charge on revolutionising regional property markets, to make them faster, more transparent, and more attractive to foreign and local capital.
Leading the relocation of Realiste from Russia to the UAE last year as part of the company's expansion plans, Anastasia has since led the integration of Realiste with 27 real estate developers in Dubai, attracting more than 50,000 users, and taking the revenue from zero to US$1m by the end of 2023.
And last month, as part of a joint venture with key regional business figures, including Ahmed Alenazi, the former CEO at STC Pay, Anastasia launched Realiste in Saudi Arabia.
The joint venture, valued at US$10m, is focused on digitising the supply and demand property markets across 13 cities in the Kingdom, with plans to build the first fintech service in Saudi enabling online purchases of off-plan properties within 2-3 days.
Anastasia is not just passionate about the power of AI to transform business and the real estate industry in particular, but how it can also help to tackle gender inequality, especially in traditionally male-dominated industries like real estate.
"AI has the potential to address gender inequality by promoting more objective decision-making processes," says Anastasia, pointing to AI-powered recruitment tools, which can eliminate unconscious gender bias in the hiring process.
"AI can also be leveraged to identify patterns of gender inequality in companies and within industries, enabling the implementation of targeted interventions, ensuring both women and men are given equal opportunities to succeed."
Anastasia points to AI-based platforms for e-commerce and online marketplaces which have opened up new opportunities for women entrepreneurs to reach customers and grow their businesses.
Here, we talk AI, gender equality, and access to funding in the MENA region with Anastasia.
How has the integration of AI technology already impacted the traditional gender roles in the workplace and economy in the MENA region?
There is a growing number of women who have successfully created AI-driven startups in the MENA region. For instance, InstaDeep, a Tunisian startup co-founded by Zohra Slim, utilises AI to develop software solutions for various industries such as finance, logistics, and healthcare. Another example is Nour Al Hassan, who founded Tarjama, an AI-powered translation and content creation company that offers language services to businesses in the Middle East and North Africa. These women serve as role models for other female entrepreneurs in the region, and as the focus on AI in the region continues to gather pace, it is likely that more women will be inspired to start their own businesses and create job opportunities for female professionals.
In what ways AI can further empower women entrepreneurs and business owners, and help bridge the gender gap with access to capital and resources?
Firstly, by enabling better data-driven decision-making for investors and lenders. AI algorithms can analyse large amounts of data to identify patterns and potential opportunities, allowing investors to make more informed decisions and reducing the risk of unconscious bias.
Secondly, AI can provide women entrepreneurs with access to resources and networks that they may not have had access to previously, such as mentoring and peer networks.
AI can also help to improve productivity and efficiency, freeing up time and resources that can be invested in business growth and development.
What are the potential risks and challenges for women associated with the use of AI, and how can these be addressed?
There is an ongoing discussion about algorithmic bias and the risk that AI can duplicate existing gender stereotypes. These risks can be addressed by ensuring that AI systems are designed and trained by both male and female engineers with diversity and inclusivity in mind.
We currently have women on our development team, for example, and we are witnessing an increasing number of female engineers in the regional jobs market, which can be attributed to the local education system's support for women in technology.
What can governments and policy-makers as well as companies do to further promote gender equality and support women's economic empowerment in the MENA region?
They can implement policies to reduce gender-based discrimination in the workplace, increase access to education and training programs for women, provide funding and support for women-led startups and SMEs, which is now one of the major issues in the region.
Companies can also play a vital role in promoting gender equality by implementing DEI policies, providing mentorship and networking opportunities for women, and actively seeking out and investing in women-led startups and SMEs.