Solar power in Saudi Arabia and the UAE: what you need to know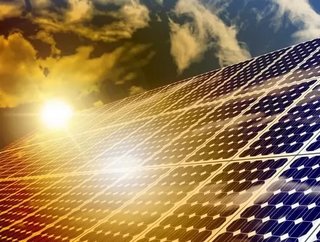 Solar power is a completely free source of energy. The Earth is subject to around 1,366 watts of direct solar radiation per square-metre. Even though the sun is over 90 million miles away from the earth, it takes less than ten minutes for the light to travel all that way.
We take a look into solar power in Saudi Arabia and the UAE.
In a 2008 study, The Center for Global Development reported that solar power in the Middle East and North Africa region (MENA) has the potential of providing 50 to 70 percent of the world's total electricity demand.
The largest solar power station in the UAE is the Shams Solar Power Station. This station cost $600 million to construct and started operations in 2013. It is a 100-megawatt (MW) plant that is located close to Abu Dhabi. It is the largest CSP (concentrated solar power) plant that is located outside of the US and Spain and it's anticipated that it will be followed by two more solar power stations named Shams 2 and Shams 3.
Saudi Arabia and the United Arab Emirates (UAE) are very keen to adopt new plans that are likely to include development of brand new renewable technology. Saudi Arabia is eager to export renewable energy tech and to help financing solar projects abroad.
The UAE is also the home of the International Renewable Energy Agency (IRENA). This agency hosts significant conferences that are focused on both renewable and non-renewable energy. IRENA has developed a lot of renewable projects over the years that range from large to small scale.
By 2020, The Dubai Clean Energy Strategy wants to run at least seven percent of Dubai's energy from clean sources. By 2030, it will increase the target to 25 percent and by 2050, it wants 75 percent of Dubai's energy to be sourced renewably.
The capital city of Saudi Arabia, Riyadh, has made significant strides in the export of solar technology. ACWA is a Saudi Arabian company that has been involved in a lot of projects all across the region.
Saudi Arabian Oil Co is a national oil company in Saudi that has a keen interest in developing its solar export capability. It has plans to add solar tech production facilities to maintain its role as a regional solar exporter.