Reaction as UAE, Saudi, Egypt, Iran invited to join BRICS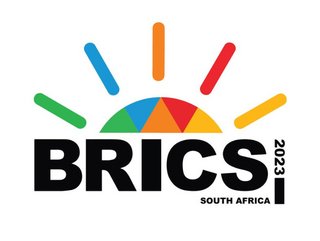 The BRICS summit was held in South Africa
United Arab Emirates joins powerful BRICS trading group of nations that includes China, India, Russia, while Saudi, Egypt, Iran also invited
The United Arab Emirates (UAE) has officially joined the BRICS group of nations.
Formed in 2010, BRICS includes the economies of Brazil, Russia, India, China, and South Africa.
With an estimated population of 3.2 billion people and more than a quarter of global GDP, membership of this powerful bloc is a real boost for the UAE – as well as other nations that have been invited to join, including Saudi Arabia, Iran, and Egypt. Full membership is due to commence from 1 January 2024.
The announcement was made as the founding countries met in Johannesburg for the 15th BRICS summit.
According to the WAM Emirates News Agency, becoming a member of an extended BRICS grouping reflects the UAE's keenness to champion the value of multilateralism in supporting peace, and development for the benefit and the wellbeing of peoples and nations across the world.
"We express our appreciation to the five founding members of this important grouping, with our successful application reflecting BRICs' approach to partnerships and its strong spirit of friendship," said HH Sheikh Abdullah bin Zayed Al Nahyan, UAE Minister of Foreign Affairs.
"This development forms part of the UAE's commitment to promoting constructive dialogue through active platforms that represent developing and emerging economies, and the country's focus on long-term economic prosperity and maintaining balanced strategic and economic relations – including with international organisations – in an ever-evolving world order."

UAE proud to promote peace, stability, prosperity

Ahmed Al Sayegh, Minister of State, added that the UAE is a global hub for trade and economic development, with a foreign policy focused on supporting long-term economic prosperity. The country adopts innovative strategies and is working to build an economy based on knowledge and diversity, reinforced by scientific and technological progress.
"We are pleased to join the BRICS group, which the UAE recognises as a mechanism to promote global peace, stability, and prosperity," said Reem Al Hashimy, Minister of State for International Cooperation.
"The UAE believes in championing multilateralism and actively contributing to important international arenas. This includes engaging with BRICS, participating regularly in the G20 process, and hosting the Conference of the Parties to the UN Framework Convention on Climate Change (COP28) climate conference in November."
Business leaders in the UAE were quick to show their support for the move.
Khaled Al Huraimel, Group CEO of Beeah Group took to social media to say: "As a member of BRICS, I believe the UAE will lead resolutions to address unprecedented challenges that demand collective efforts; and shape the development of a sustainable global economy."
Hussain Al Mahmoudi, CEO of Sharjah Research, Technology and Innovation Park said: "What a wonderful day for us in the UAE. This visionary achievement will open new economic and business opportunities for our local business, entrepreneurship ecosystem and investors."
If all invited countries join BRICS, that will more than double the number of members from five to 11. Outside of the Middle East, Argentina and Ethiopia were also invited to join BRICS.
****

For more business insights, check out the latest edition of Business Chief Middle East & Africa and be sure to follow us on LinkedIn and Twitter.
You may also be interested in the Business Chief EMEA website.
Please also check out our upcoming event – Sustainability LIVE in London on September 6-7, 2023.
BizClik is a global provider of B2B digital media platforms that cover executive communities for CEOs, CFOs and CMOs, as well as leaders in Sustainability, Procurement & Supply Chain, Technology & AI, Cyber, FinTech & InsurTech. We also cover industries including Manufacturing, Mining, Energy, EV, Construction, Healthcare and Food & Drink.
BizClik, based in London, Dubai and New York, offers services such as content creation, advertising and sponsorship solutions, webinars and events.