13 UAE companies delivering robust (and record) revenues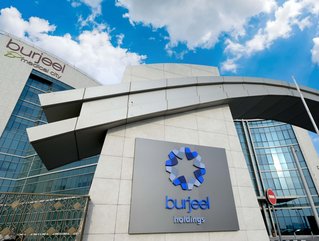 From banks to developers to F&B, UAE companies are delivering robust (and even record) revenues despite the challenging economic environment
Despite the challenging economic environment marked by high inflation and the persistent energy crisis, companies across the Middle East are bucking the global trend with many securing double-digit results and even record revenues in 2022.
This comes as inflation in countries like the UAE and Saudi remains relatively low and as they continue to bounce back from the pandemic-driven slowdown.
The robust growth performance of the UAE in 2022 was primarily driven by the oil sector, as hydrocarbon GDP growth was 14.3% in the first nine months of 2022.
However, the UAE's non-oil sectors also strongly contributed towards the strong growth in 2022, led by real estate, tourist, trade and aviation sectors, though has since slowed.
As the Arab world's second-largest economy, the UAE's non-oil foreign trade reached a record US$608.1 billion last year, the first time it has crossed the AED2 trillion mark.
Revenue of UAE banks surge in 2022
Seven listed banks in the UAE reported increase in profits in 2022, beating forecasts and demonstrating not only the strength of their financial soundness, and the advantages of their high liquidity, but the robust revenues brought on by the full recovery from the effects of the pandemic.
The highest share of profits came courtesy of the UAE's two biggest banks – with First Abu Dhabi Bank's profits jumping 7% from 2021 and Emirates NBD's profits climbing by 40%.
Commercial Bank International saw a 15% increase in profits, while the National Bank of Fujairah reported a rise of 195.3% in 2021 and recorded its largest operating profit ever, amounting to AED1.2bn.
The revenue of UAE banks is expected to surge by 52% to about $25 billion by 2030, with digital transformation playing a key role in boosting operations, Abdulaziz Al Ghurair, chairman of Mashreq Bank and of the UAE Banks Federation, previously said.
Growth in UAE's non-oil private sector to settle
Growth more generally is likely to settle though, and is already seeing a slowdown.
Growth in the UAE's non-oil private sector has slowed in 2023, dropping to a one-year low in January as global economic conditions weaken. That said, the sector "remains in good health and in particular compares positively against a global economic slowdown towards the end of 2022", David Owen, Senior economist at S&P Global Market Intelligence said.
According to Emirates NBD Research, growth in the UAE is expected to settle to a more moderate rate over the next couple of years compared with that seen in 2022.
"We forecast real GDP growth of 3.9% this year and 4.3% in 2024, compared with an estimated 7.6% last year." " says Daniel Richards, MENA economist at the bank.
Here we round up 12 UAE companies who saw a surge in profits in 2022.
1
Aldar Properties
Abu Dhabi developer Aldar Properties deliverd a record performance in 2022 with revenues at AED11.2bn, up 31%, and with net profit surging 35% to AED3.1bn. This comes as the UAE sees rising demand for property with the firm's development business attracting "unprecedented demand from overseas buyers", according to Group CEO Talal Al Dhiyebi. Aldar, which launched nine residential projects in 2022, including Louvre Residences Abu Dhabi, achieved net high sales of AED11bn, up 52% YoY.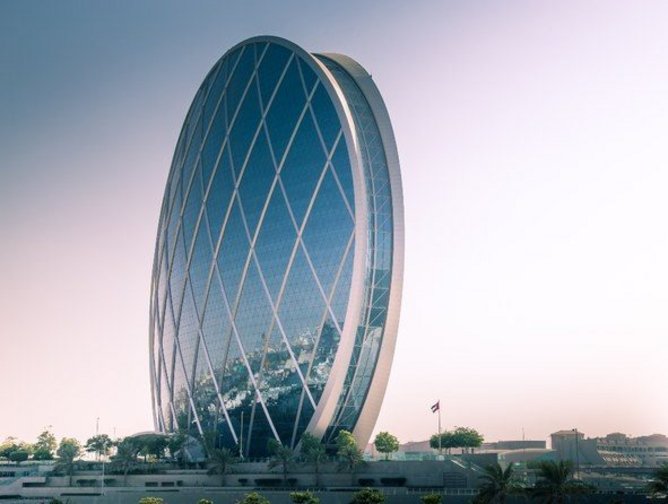 2
Tecom Group
Home to more than 9,500 companies, business district operator Tecom Group reported a 28% increase in its 2022 net income, as revenue jumped 12% to AED1.97bn. This comes amid Dubai's upward trend in real estate and in particular a sharp return in demand for quality commercial and industrial real estate assets in the emirate. The Group, which comprises 10 business districts that include Dubai Internet city, Dubai Media City and the Dubai Design District, and boasts tenants including Meta, Google, Visa, Unilever and Dior, attracted 1,700 new customers to its tech, media, education, science, design and industrial business districts.
3
Empower
Emirates Central Cooling Systems Corporation, known as Empower, has reported an increase of 7% in its 2022 net profit to AED1 billion (US$272m). The district cooling provider, which serves more than 110,000 corporate and individual customers in more than 1,400 buildings, raised more than AED2.66bn from its IPO in November, which was 47 times oversubscribed.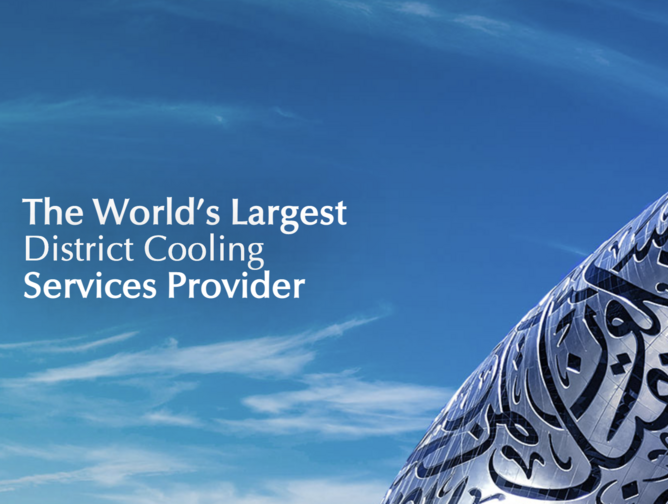 4
Multiply Group
Abu Dhabi investment holding company Multiply Group saw its 2022 full-year profit surge as revenue more than tripled. The ADX-listed company reported a revenue rise of more than three times to AED1.12bn, with its total assets more than tripling to AED41.2bn. This comes as the tech-focused investment firm, which has stakes in businesses such as Emirates Driving Company, Taqa, DEWA and Getty Images, made a series of significant strategic investments in 2022 including investing AED92m in entertainer Rihanna's intimate apparel venture Savage X Fenty.
5
RAK Ceramics
One of the world's biggest producers of ceramic products, RAK Ceramics reported a 23% surge in its 2022 net profit to AED3.52bn, marking the highest since 2009. The ADX-listed company, which serves clients in more than 150 countries, saw particular growth in its core market of the UAE, with revenue from the county increasing 20% annually, driven by "solid market fundamentals in 2022", CEO Abdallah Massaad told the National. Revenue from Saudi Arabia rose 9% as the company continues to expand its retail footprint there.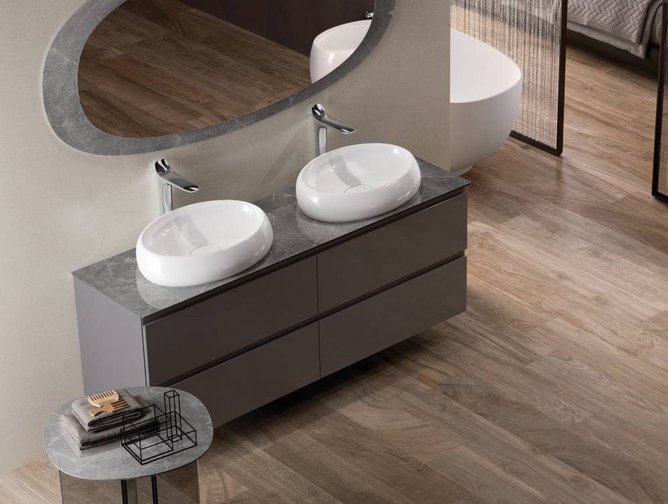 RAK Ceramics
6
Emirates Steel Arkan
Publicly traded steel and building materials company Emirates Steel Arkan saw its net profit rise to AED508.5m in 2022, driven by strong demand from international customers, with revenue rising to AED9.5bn. The Group, which is actively supporting Operation 300 billion, the UAE's industrial strategy, exceeded many of its production targets in 2022 and was able to boost output while also reducing costs. "Despite the global economic headwinds, the increasing reach of our products is testament to consumers' trust and preference for 'Made in UAE' products," said Hamad A. Al Hammadi, Chairman.
7
Agthia Group
Abu Dhabi-based F&B company Agthia Group has reported a rise of 14% YoY in net profit to AED247m, with net revenue increasing 33%. The company's strong growth over the past year is in large part thanks to its strategy of acquiring, integrating and growing attractive businesses in value-add categories, as it looks to become the leading F&B company in the MENAP region. Revenue from the Group's Snacking and Protein segments were particularly strong, increasing more than 70% YoY, while its agri-business saw high single-digit growth.
8
Dubai Islamic Bank
The UAE's biggest Sharia-compliant lender by assets, Dubai Islamic Bank reported a 25% increase in net profit in 2022, rising to US$5.47bn, with income growing more than 19% annually. This marks the bank's "strongest year in its history with robust growth in profitability", according to Chairman Mohammed Al Shaibani. The bank, which raised US$750m through the sale of its debut (and oversubscribed) sustainable sukuk last October, saw its net financing an sukuk investments grow 5% annually in 2022.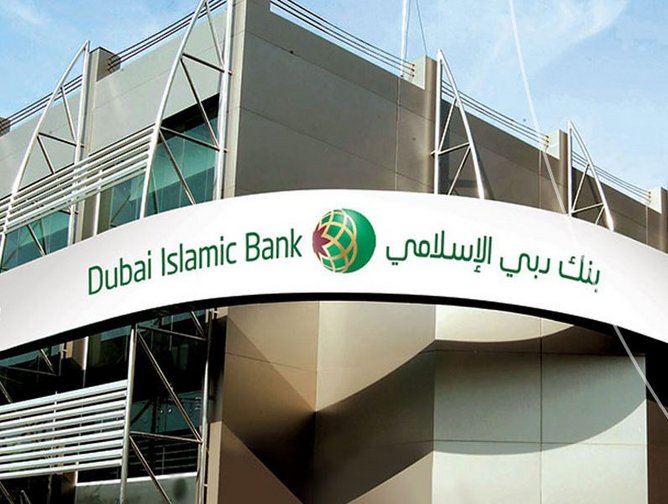 Dubai Islamic Bank
9
Bayanat
Abu Dhabi-based AI company Bayanat more than doubled its 2022 net profit, with revenue for the company rising AED788m, up a staggering 115% from a year earlier. As the MENA region's only geospatial data products and services provider, a unit of Abu Dhabi-based AI and cloud computing company G42, Bayanat witnessed "significant increase in revenues, profits, assets and equity, mainl "driven from improvements in the current business financial performance, in line with the management's strategic vision", the company said. This surge followed the ADX-listed company's IPO, which attracted significant demand from investors and an oversubscription of 379 times.
10
Yahsat
Al Yah Satellite Communications, also known as Yahsat, recorded a 6% YoY increase in revenue in 2022 growth to US$433m. The ADX-listed company, which offers multi-mission satellite services in more than 150 countries, put its revenue growth down to "strong performance in the managed solutions operating segment" – which provides satellite communications services to the UAE government.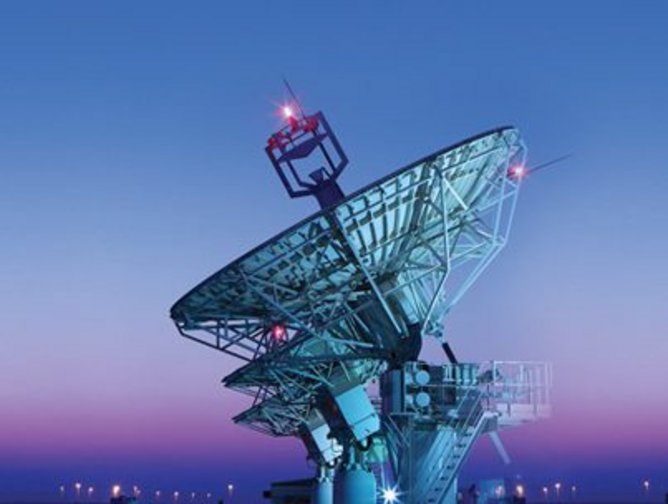 Al Yah Satellite Communications
11
Burjeel Holdings
Leading hospital operator Burjeel Holdings saw its net profits soar 52% in 2022 to US$97m, securing the healthcare provicer with revenue of AED3.92bn, up 17% YoY and driven by a stagging 125% growth. This comes as the ADX-listed Group raised over AED1.1bn after selling an 11% stake in the company's IPO last October and was 29 times oversubscribed. The Group saw its outpatient and inpatient footfall increase by 17% and 15%, respectively.
"With record earnings and a robust balance sheet in place following our IPO, the Group is well positioned to accelerate growth, by deepening expertise in complex care, driving expansion into new markets and elevating utilisation and patient yield," said Dr Shamsheer Vayalil, Chairman of Burjeel Holdings.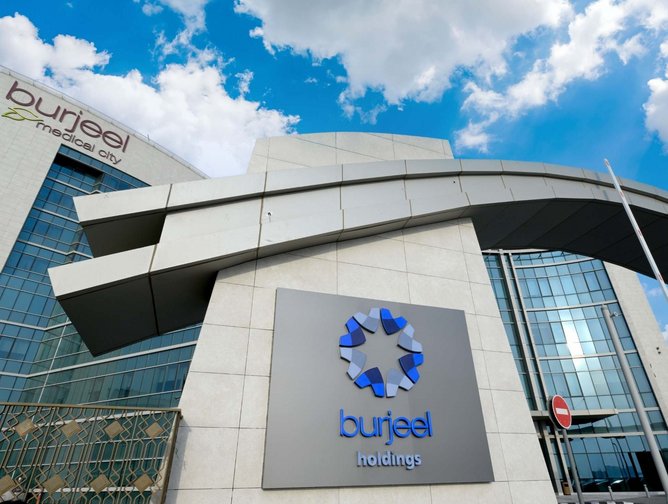 Burjeel Holdings
12
Mashreq Bank
Dubai lender Mashreq Bank reported an almost fourfold (270%) jump in its 2022 net profit to AED3.7bn (US$1bn). Al of the bank's business units posted double-digit growth, thanks to "a year of significant strategic and operational change", Mashreq chairman Abdulaziz Al Ghurair said.
13
Ajman Bank
Ajman Bank attributed the growth in its annual net profit, which surged 40% to AED162.1m, to positive economic conditions in the UAE. The Ajman-based lender, which has made significant advancements n retail and corporate banking, and which saw its Islamic customer deposits increase by 7% last year, said its success was driven by a "clear business strategy, a favourable product mix, exceptional customer service, and industy-leading technology solutions", according to Mohamed Amiri, CEO.