How crises make businesses focus on what's really important
By Daria Polonczyk, Head of Analysis & Design at Future Processing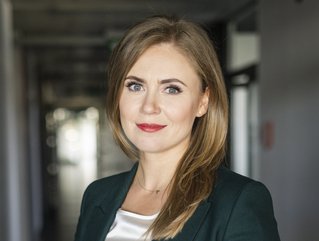 Daria Polonczyk, Head of Analysis & Design at Future Processing
Daria Polonczyk, Head of Analysis & Design at Future Processing, explains how times of crisis push businesses into focusing on what's really important
Many businesses prioritise cost-cutting above innovation during times of crisis, streamlining their strategy to focus on their core business, pursue established opportunity areas, conserve cash and reduce risk.
More pressing actions to take, particularly in times of crisis, include: adapting the organisation's framework to meet shifting customer needs; identifying and quickly addressing new opportunity areas created by the evolving market; re-evaluating the innovation initiative portfolio; ensuring resources are allocated appropriately; and laying the foundation for post-crisis growth to remain competitive during the recovery period.
Future Processing recently hosted a roundtable event that provided an opportunity for industry experts to exchange ideas and offer valuable perspectives on this topic.
The discussion involved:
Here, Polonczyk explains how times of crisis have the potential to push business into focusing on what's really important.
ESG: An investment strategy or roadmap to a more sustainable future?
In 2021, US$649 billion was invested in global ESG funds, up from US$542 billion in 2020. ESG refers to the implementation of environmental, social, and governance practices to assess how far firms and governments have progressed in terms of sustainability. Once enough data on these three criteria have been collected, they can be integrated into the investing process. ESG investors attempt to ensure that the companies they support are responsible environmental stewards, excellent corporate citizens, and managed by accountable executives.
Organisations must adapt to satisfy their clients' ever-changing expectations as sustainability and ESG trends grow more visible and important. While it is the ethical thing to do, it can also lead to increased revenue and improved brand perception. And using technology is the path of least resistance. The tech sector has a disproportionate role to play in assisting practically all other industries with ESG tracking and measurement, as well as effective transformation. IoT, edge computing, digital twinning, blockchain, and other emerging software architecture that track end-to-end emission patterns across networks will aid overall sustainability advancement. Technology is the way to maintain a constant growth trajectory.
Data security crisis planning
The intersection of data security and crisis management has recently gained worldwide significance. Every industry has been impacted by a wave of broad-based cyber-attacks. Attacks have become more widespread and universal as the hacker ecosystem has become more automated and scalable, attacking any available target. The need for data protection includes any company that collects proprietary data from customers or partners.
When both individuals and corporations are regularly victims of cyber security crimes, it's time for businesses and individuals to seriously consider improving their cyber security approach. Organisations should consider using both technology-based and training-based methods. While antivirus software, encryption, and data backups are critical, personnel must be upskilled to develop effective cyber defence habits, recognise suspicious behaviour, and generate a skills gap analysis.
Creating elements of differentiation
Several recent studies have indicated that despite greater marketing spend to differentiate rival products and services, nearly all industries are experiencing rising commoditisation. Market globalisation, near-instantaneous global communication, and significant advancements in quality control have resulted in a multiplicity of identical offerings.
There are various ways for an organisation to differentiate its offering from the competition and increase differentiation in a commoditised market. These include leveraging their brand, as companies frequently focus on product innovation when developing a brand that generates market pull is a simpler and often more effective strategy. Another type of distinction is service innovation, which goes beyond the traditional focus on price to provide value-added services that improve the customer journey. Finally, organisations can improve product and packaging design to speak to ESG principles, as well as develop these in a manner that provides aesthetic value in addition to essential utilitarian aspects.
The ROI of crisis evasion
Avoiding a crisis necessitates a great deal of effort that is rarely recognised. While ROI is an excellent metric, there are other measurements, variables and strategies to consider during a crisis. In times of uncertainty, organisations' decision-making options are limited. And, in the absence of a crisis management programme, those few options might swiftly evaporate, leaving them with none. A well-coordinated response can be the difference between a company remaining viable during troubled times.
The goal of crisis management is to have a system in place that allows organisations to respond quickly, mitigate damage, ensure the safety of their team, and ultimately get their operations back up and running as soon as possible to minimise the impact on the organisation's reputation and recovery. A strong crisis management programme will assist firms in managing all parts of a crisis, including anticipating possible crises, coordinating their reaction, and assuring adequate resources and preparation before, during, and after the critical moment, to ensure long-term success.