These are the five fastest-growing tech companies in the UAE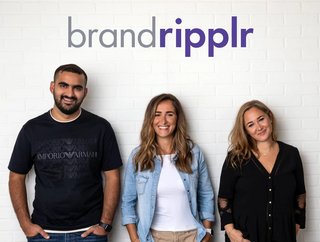 Dubai-based Brand Ripplr has witnessed a staggering 816% revenue growth in the last four years,
From mobility to fintech, these 5 UAE-based tech companies have seen their revenues rise rapidly over the last four years, according to Deloitte's Fast 50
The MENA region has undergone a huge transformation in recent years, with technology and innovation driving economic growth.
Such a shift has seen the region's tech startup ecosystem grow quickly, with regional startups raising record funding in 2022 – more than US$2 billion invested across sectors including fintech, e-commerce, health tech, and edtech.
Among the startup hubs driving such regional growth, the UAE cities of Dubai and Abu Dhabi feature in the top five ecosystems from the MENA region, according to the 2023 Global Startup Report.
In particular, Abu Dhabi's startup ecosystem value has seen staggering growth of 134%, from July 2020 to December 2022 – marking the sixth fastest globally and the top regionally.
And the emirates' rise in the rankings is only likely to accelerate given the programmes and policies being rolled out.
The UAE Government has pledged to develop more than 8,000 SMEs and startups by 2030 with the goal of creating 20 startups valued at more than US$1 billion by 2031.
Acknowledging the boom in regional tech startups, big four firm Deloitte recently released its second regional Technology Fast 50, recognising and ranking the fastest-growing companies in the Middle East and Cyprus based on revenue growth over the last four years. Thirteen companies from the Emirates made it on to Deloitte's list for their revenue growth.
From media to mobility, fintech to digital commerce, we showcase the top five companies leading the UAE's fast-growing tech scene.
1
Witnessing a staggering 816% revenue growth in the last four years, Dubai-based Brand Ripplr is the region's number one influencer agency and platform – connecting leading brands with top content creators on social media.
Founded in 2017, the startup's proprietary platform and technology enables brands to partner with more than 18,000 vetted regional creators and deliver effective influencer marketing campaigns.
It provides a front-to-end consumer management solution that caters to a growing portfolio of 150 clients, including global and regional brands such as Pepsi, Uber, e&, Nestle, Americana, Careem, Landmark Group and Johnson & Johnson. While there is no cost for either brands or influencers to sign up on the Brand Ripplr platform, the startup makes its revenue by receiving a percentage of a commission for the posts that clients buy through the platform.
The agency, which secured US$1 million in Series A investment from Dubai Angel Investors in 2020, works with more than 500 clients, but they have launched more than 2,000 campaigns across 15 MENA markets..
Its portfoilio of regional influencers spans fashion, fitness, beauty, food, and includes UAE's Maya Ahmed, Kuwait's Lujain Glam and Saudi's Yara Alnamiah. – YOUTUBE FOOD CREATOR Hussain Sallam to hadeel marei to amy roko
This is the second startup for founder and CEO Tanaz Dizadji, who previously founded insydo, a search-centric product offering curated recommendations on Dubai's services, hotspots and activities.
2
Established in 2009, CSP Solutions (Computer Software Programming Solutions) has grown to become a leading providing of enterprise AI solutions and implementation services.
The Dubai-headquartered company was founded by Lebanese entrepreneur Rabeeh Abla with the aim to put optimisation within client's reach, by providing innovative software solutions that would save time and money.
Now operating worldwide, across the MENA region, as well as the US, Europe and Australia, the award-winning software builder provides consultancy, outsourcing, software development, data science services, and solutions to businesses of all sizes, from Fortune 500 companies to SMEs.
Part of the CSP Group, which includes CSP Healthcare, the company partners with market leaders such as Microsoft, Oracle and IBM to build the best solutions.
The Group has served nearly 10,000 clients and delivered more than 11,000 projects. Among these, the software firm has developed a full customer feedback for Dunkin' Donuts, deployed an Intranet and time sheet solution fort ACE Hardware, and provided IT managed services to Bankiom.
They also helped a Fortune 100 hospital group with a middleware solution enabling the integration of all the different medical software systems across its hospitals. The result? A unified patient record, improved patient care, increased efficiency, cost savings, and scalability.
3
Established in 2017, Dubai-based AlgoDriven is an automotive data platform that helps car dealerships, finance, and insurance companies to accurately identify and appraise vehicles. Its proprietary platform is a complete solution of mobile apps, website plugins for care dealerships, enterprise APIs and financial analytics.
In the driving seat are Glenn Harwood and Jaron Crossland, two entrepreneurs who worked in the automotive industry in both Australia and the Middle East prior to launching AlgoDriven – which is how they came up with the idea to create and launch a platform to empower car dealers across the world.
The company's core product, EvalExpert, streamlines the pre-purchase assessment and evaluation of cars, ultimately allowing dealiers to benefit from more competitive trade-in deals. By valuing the trade-in component, the startup's technology helps car dealers and manufacturers sell more new cars online.
The startup, which raised US$2 million in a Series A round led by Global Ventures in 2021, represents almost all the car industry's biggest and most prestigious brands including Audi, BMW, Hyundai, Kia, Mercedes-Benz, Nissan, Toyota and Volkswagen.
Today, the product is regularly used in more than 600 car showrooms across the Middle East as well as in Sweden, Singapore and Australia.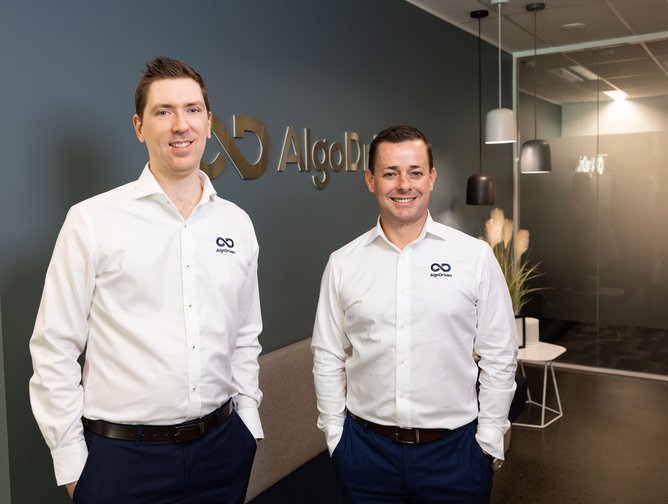 Founders of AlgoDriven both had prior experience in the automotive industry
4
The idea for Justlife was born back in 2011 when co-founders Kerem Kuyucu and Ali Cagatay Ozcan met at Rocket Internet Turkey. When the company shut down, the two entrepreneurs decided to give their idea a go.
Launched in 2015, and formerly known as JustMop, Justlife is the Middle East's leading marketplace for all home services, providing everything from cleaning and pest control to salon services and Covid-19 PCR tests.
With a vision to become a Super App for everything related to home services, Justlife partnered with Careem in 2021 becoming the first third-party service available on Careem's Super App, which opened new horizons for the platform including entry into the Saudi market.
The startup, which entered the UAE market with a single cleaning company partner, now offers more than 30 home services, has a network of thousands of trasined professionals, is used by over 2 million customers, and has served more than 6 million sessions across the UAE, KSA, Kuwait, Qatar, Oman and Bahrain.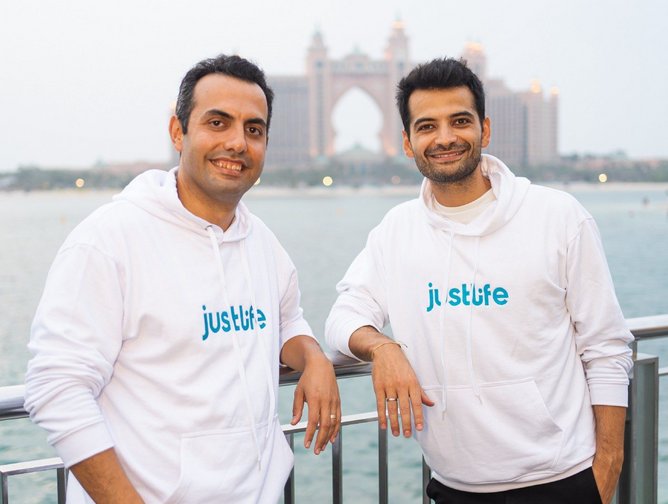 Kerem Kuyucu and Ali Cagatay Ozcan are the brains behind the Middle East's leading home services' marketplace
5
Founded in the UAE in 2017, with a mission to provide the best solutions for customer experience and call centre software, ZIWO has witnessed hyper growth across the GCC region – doubling its revenues in 2022 and expanding to Egypt in the first quarter of this year.
The startup secured its last funding round at the end of 2021, raising an undisclosed 7-digit amount in a Pre-Series B round led by new and existing investors. Among its previous network of backers are top regional players including Wamda Capital and Dtec Ventures.
As a cloud contact centre software (CCAAS), ZIWO provides a straightforward solution for companies to talk to their clients with a crystal-clear voice.
ZIWO's cloud telephony solutions have helped businesses of all sizes improve their communication and customer services, with clients including Damac, Carrefour, Tabby, Floward, and Deliveroo.
With features such as virtual numbers, call tracking, call masking, and contact centre software, ZIWO's solutions make it easy for businesses to manage their calls and provide excellent customer service.
Headquartered in Dubai, the startup has plans to expand to other emerging markets, and recently set up an R&D centre and sales department in Downtown Cairo to serve Egypt.
Co-founder Renaud is an engineer and serial entrepreneur who created businesses for the Fortune 500 prior to starting ZIWO.
******
For more business insights check out the latest edition of Business Chief Middle East & Africa and be sure to follow us on LinkedIn & Twitter.
You may also be interested in Business Chief US & Canada.
Please also check out our upcoming event - Sustainability LIVE in London on September 6-7 2023.
******
BizClik is a global provider of B2B digital media platforms that cover Executive Communities for CEOs, CFOs, CMOs, Sustainability Leaders, Procurement & Supply Chain Leaders, Technology & AI Leaders, Cyber Leaders, FinTech & InsurTech Leaders as well as covering industries such as Manufacturing, Mining, Energy, EV, Construction, Healthcare + Food & Drink.
BizClik – based in London, Dubai, and New York – offers services such as Content Creation, Advertising & Sponsorship Solutions, Webinars & Events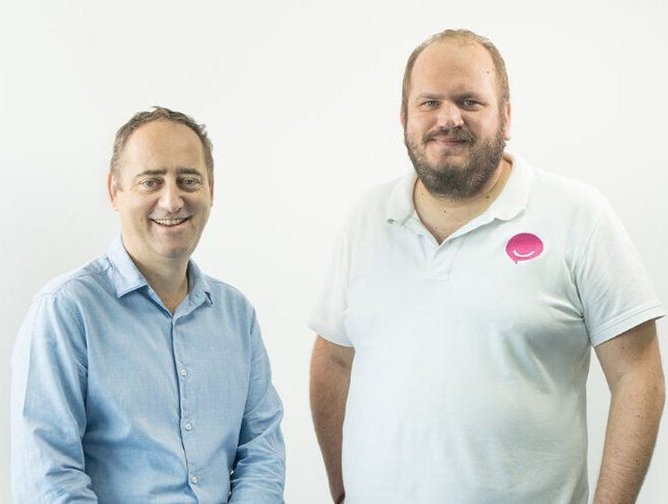 ZIWO co-founders Renaud de Gonfreville and Eric Ouisse