Top 10 fastest-growing companies in South Africa in 2023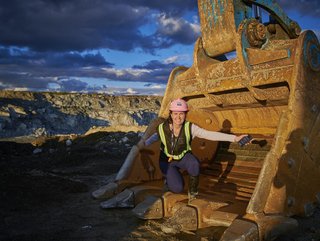 Just 10 years old, Sibanye-Stillwater has grown fast to become one of the world's largest primary producers of PGM metals
Dominated by platinum miners and cloud developers, this list of the ten fastest-growing companies in South Africa identifies industries of growth
At a time when much of the world shut down, during the height of the pandemic, some companies (and industries) in Africa not only managed to pull through, but to grow – and grow fast.
Unsurprisingly, among these – those involved in helping other companies on their digital transformation journeys and companies in renewables or commodities.
As the second annual ranking of Africa's fastest-growing companies from Financial Times / Statista proves. The companies were ranked by their compound annual growth rate (CAGR) in revenue between 2018 and 2021.
Among FT's fastest-growing companies in Africa are 33 South African firms, fifteen of which are in the technology sector, with cloud services especially in demand. The country's platinum miners also witnessed fast-rising revenues.
Here, we profile the top 10 fastest-growing companies in South Africa.
1
Growth rate: 177.184%
Founded in 2018, with just four people, Deimos Cloud is a cloud native developer and security operations company that was profitable from its first month of operations and has since seen its revenues surge – from just half a million in 2018 to US$9.5 million in 2021 and employees jump from just seven to more than 70.
This year, employees have grown to more than 100 and revenue is expected to cross US$20 million.
Headquartered in Cape Town, Deimos also has offices in Nigeria and Kenya, with plans to open more in Senegal and Ghana, and is operational in Congo, Ghana, Kenya, Nigeria, and South Africa.
After just five years of operation, Deimos is the largest Google Cloud partner on the continent, which means they have the largest number of customers that they support on Google Cloud in Africa. And they have the largest reach. Among clients, which range from public organisations to listed companies to startups, Deimos counts Bank of Nigeria, The Foschini Group and Arc.
The company is focused on helping businesses make smart decisions from the cloud perspective, helping them to mitigate risks, and to modernise their software systems – whether a migration to the cloud, or modification of systems.
Not just that, but Deimos is on a mission to help close the gap in technology. They have partnered with She Code Africa with the aim of creating a more level playing field and reduce the gender gap in tech – providing paid internships opportunities for young female engineers.
2
Growth rate: 94.575%
Bluesky is on a mission to become Africa's largest independent digital transformation and cloud partner by 2025. And the award-winning tech company is well on its way having seen revenues surge nearly tenfold to US$11.1 million and its employees grow from 15 to 150.
Founded in 2017 by entrepreneur and tech startup investor Matt Surkont, Bluesky has offices in Johannesburg, Cape Town, Mauritius, with more locations planned for the future. Matt started his career as a software engineer for the Bank of Ireland before co-founding various tech startups including Resolve Red, a premier Oracle enterprise solutions provider, and Lodestone Capital.
Armed with a highly skilled workforce and strategic technology partnerships, including Salesforce, AWS, Tableau and Alteryx, this award-winning company provides end-to-end digital transformation services, including advisory, consulting, resourcing, implementations, support and training.
Credited with being the largest Salesforce integrator in Africa, Bluesky counts among its customers leading companies – including Standard Bank, Multichoice, Tencent, Vodacom and Woolworths.
Financial services is one of BlueSky's largest industry focus areas.
3
CEO: Paul Dunne
Growth rate: 62.868%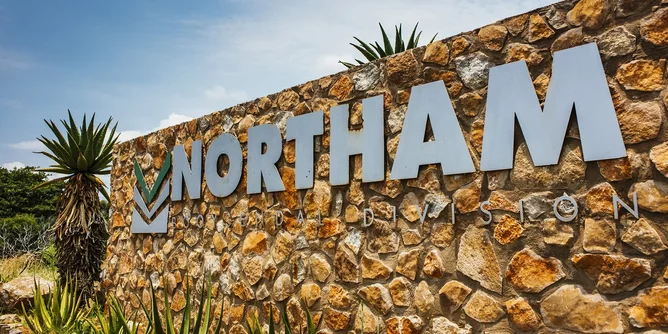 Northam is one of the world's top five platinum mining companies
Revenues reached a staggering US$2.117 billion for this metals and mining company in 2021, up from US$587.5 million in 2018. Meanwhile, employees climbed to more than 18,000 from just under 16,000.
One of the world's top five platinum mining companies, operating four mines, Johannesburg-based Northam produces mainly platinum, palladium, and rhodium, with a focus on sectors including motor manufacturing, jewellery and other industrial sectors such as electronics.
Innovation is at the heart of Northam, which commissioned the first aerial rope conveyor system seen in South Africa and the trialling of a first-of-is-kind mobile tunnel borer.
Founded in 1977 but led by CEO Paul Dunne since 2014, Northam has been transformed through acquisitions and growth projects, with R10.1 billion invested in its growth strategy leading to an increase in refined metal production. Among key acquisitions, Everest and Maroelabult opened the way for two new mines, and the company also has 35% share in Royal Bafokeng Platinum.
Dunne, who was previously responsible for mining, concentrating and smelting operations at Impala Platinum, is also the Deputy Chair of Women in Mining, and has developed strong diversity and inclusion pillars for women working at Northam.
4
Growth rate: 53.643%
Born in 2018 with the aim of bridging the gap between healthcare and technology, Vertice was the collaboration of Amayeza Abantu, a leading medtech provider founded in 1998, and Ethos private Equity – making Vertice one of South Africa's oldest and most established medtech leaders.
The medtech has since grown exponentially, with operations in South Africa and across Sub-Saharan Africa, and seen its revenues rise to US$78.4 million from US$23.7m from 2019-2021, and its employees climb to nearly 600 from 150.
Headquartered in Pretoria, Vertice provides turnkey medical solutions, surgical products and instruments and personalised service across several healthcare sectors including cardiology, neurology, ophthalmology, wound care and spinal surgery.
Over the years, the company has diversified its portfolio through strategic acquisitions and partnerships, including its acquisition of Haemotec, which extends its reach into the haematology space.
Vertice has been led by Group CEO Dr Hendri Pretorius since 2018.
5
Growth rate: 53.46%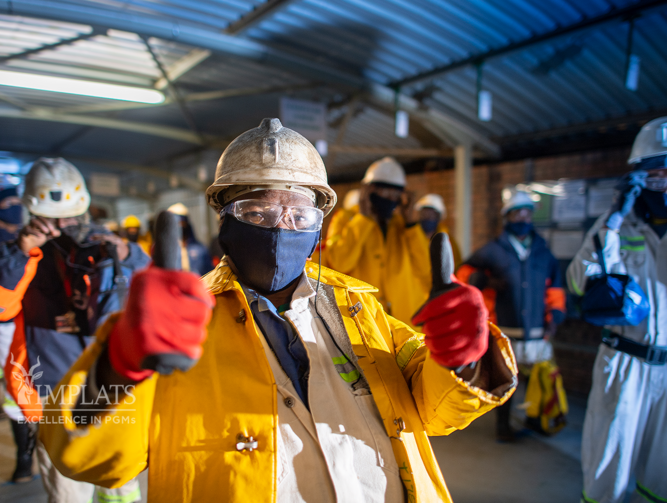 Implats is close to its takeover bid of Royal Bafokeng Platinum
Mining for around 100 years, Impala Platinum Holdings, also known as Implats, produces platinum group metals and operates in South Africa, Zimbabwe, and the Canadian Shields.
Since 2019, the Johannesburg-based company has adjusted its business model, with a strategic focus shifting strongly towards growth, development and expansion and profits have soared.
Revenues for Implats rose to US$8.408 billion in 2021, up from US$2.789bn, even while employee numbers dropped to 43,820- from 57,000 in 2018.
In addition to its multiyear R50 billion (US$2.67 billion) capital programme, the miner has made a number of ambitious acquisitions, including Impala Canada in 2019.
Implats is also a step closer to its takeover bid of Royal Bafokeng Platinum, having recently gained a controlling share (56.41%) following its acquisition of a further 9.26% stake. Imapala CEO Nico Muller, who served as COO at Royal Bafokeng Platinum between 2009-2014, has driven the takeover.
The miner is also looking to expand into other metals, including lithium, via its subsidiary, Zimplats Holdings, in Zimbabwe.
This month sees a leadership reshuffle at Implats, with Patrick Morutlwa taking the COO role, Mark Munroe appointed Chief Technical Officer, and Moses Motlhageng moving into the chief executive role of Impala Rustenburg.
6
Growth rate: 51.516%
As a leading cloud service-delivery platform, Routed Hosting has seen revenue rise from US$7.1 million in 2019 to US$24.9m in 2021 on the back of surging cloud adoption in Africa.
Born in Cape Town in 2016, but headquartered in Johannesburg, and with cloud locations in both, Routed is a true cloud provider offering vendor-neutral scalable, full, and hybrid cloud hosting solutions.
As Africa's only vendor neutral VMware cloud provider, Routed has a deep understanding of VMware products and services, while its heavy investment in a network of data centres throughout South Africa means partners can tap into a reliable and secure cloud environment.
The company, which prides itself on understanding the local business environment, and delivering personalised support, has been led by co-founder Andrew Cruise for the last seven years ago. Describing himself as an "evangelist for enterprises achieving a great cloud experience", Cruise relocated to Cape Town in 2016 after running his own boutique Managed IT Services business in London.
Routed made a pledge to 100% renewable energy-powered cloud operations through its association with Teraco – with 50% carbon neutrality by 2027 and total carbon neutrality by 2035. And it has secured the prestigious VMware Zero Carbon badge.
7
Growth rate: 50.358%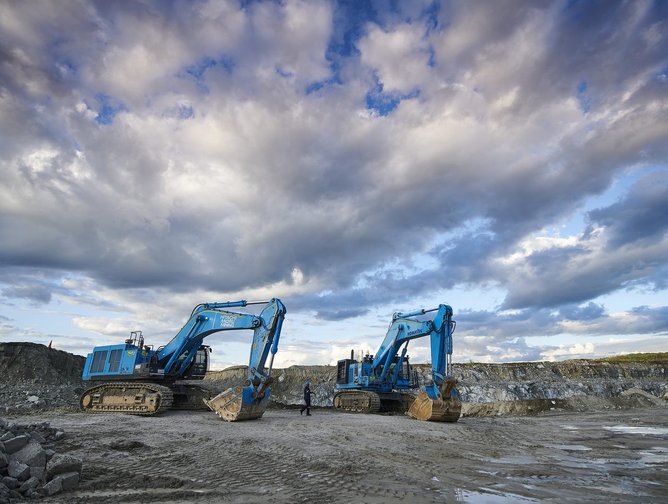 In just 10 years, Sibanye-Stillwater has established itself as a top three PGM producer
Young for a mining company, this decade-old multinational mIning and metals processing group has quickly established itself as one of the world's largest primary producers of platinum, palladium, and rhodium.
Since its establishment in 2013, Sibanye has grown and diversified significantly. From the start, CEO Neal Froneman has led the miner's transformation from a South African gold mining company to a leading multinational precious metals miner across five continents and a top three PGM producer.
Froneman's career spans more than three decades in gold mining and he has served as the VP of the Minerals Council.
As well as leading production in PGM (platinum, palladium and rhodium), Sibanye continues to be a top-tier gold producer and also produces and refines iridium and ruthenioum, nickel, chrome, copper, and cobalt.
The miner's significant growth comes courtesy of numerous acquisitions, from acquiring US operation Stillwater Mining Company in 2017, to taking full ownership of the Kroondal and Marikana mines from Amplats in 2022.
The dual-listed miner (JSE, NYSE), valued at US$1.2 billion, saw its revenues triple from 2018 to 2021, to US$11.641 billion, while employee count stayed roughly the same.
More recently, the Group has started to build and diversify its asset portfolio into batter metals mining and processing and is increasing its presence in the circular economy by growing and diversifying its recycling and tailing reprocessing operations globally.
Sibanye claims to be the foremost global recyclers of PGM autocatalysts and has controlling interests in leading mine tailings re-treatment operations.
8
Growth rate: 48,941%
With a legacy that stretches back to 1972, Herholdt's Group has established itself as a leader in the electrical, lighting and renewable energy solutions sectors, distributing low-voltage electrical products and solar products across South Africa.
Starting out in 1974 as an electrical contractor, primarily focused on the electrification of master building projects such as hospitals and libraries, co-founders Bernhard Herholdt and Frikkie Esterhuizen repositioned the business in 1989 as a wholesaler of electrical products – before establishing a lighting division and a renewable energy division.
The company, which operates across South Africa, Lesotho, and bordering countries, supplies a broad portfolio of more than 10,000 items to professionals as well as to end users.
Herholdt's successful diversification into the distribution of solar systems, in particular, has seen its revenues rise so rapidly, from US$34 million in 2018 to over a billion in 2021.
In 2021, private equity firm and responsible investor Adenia Partners acquired a majority stake (78%) in Herholdt's with plans to triple growth and size over five years – strengthening its position in the solar market through new store openings, partnerships, digitalisation and potential acquisitions.
Of the partnership, CEO Heine Herholdt said it is in "perfect alignment with Herholdt's ambitions to become a national market leader, while meeting the highest industry and environmental standards".
9
Growth rate: 48.802%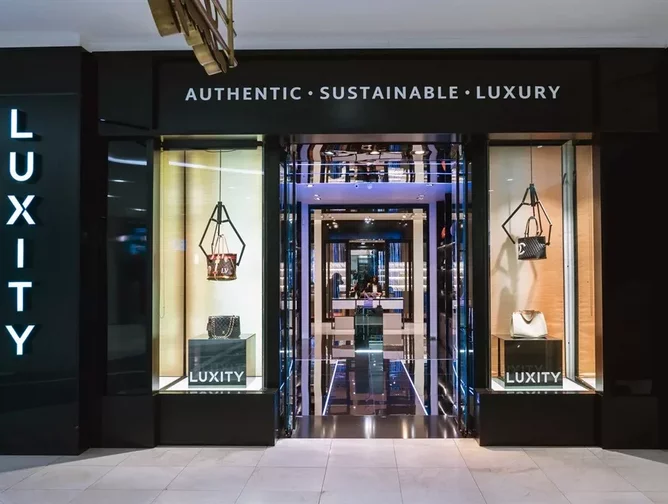 Luxity saw a 190% spike with revenues more than triple from 2018 to 2021
Credited with being South Africa's largest source of pre-owned authenticated luxury, Luxity is an online boutique providing consumers throughout South Africa with access to some of the world's most coveted brands across luxury items such as accessories, bags, and shoes.
Founded in 2016 in Cape Town by Michael Zahariev and Luke Calitz, and starting out with just 20 items and a digital platform, the ecommerce company has since developed into an omnichannel proposition with thousands of items, along with three stores including its flagship store at Nelson Mandela Square in Johannesburg.
Since the start of the pandemic, Luxity has seen a 190% spike with revenues more than tripling from 2018 to 2021, rising to US$1.9 million on the back of a pre-owned luxury fashion market which is fast gaining currency in South Africa.
This is only likely to increase, with the luxury apparel sector in South Africa projected to grow by 0.46% from 2023 to 2028.
Zahariev Calitz are both serial entrepreneurs with the pair previously starting and running a still-thriving full spectrum digital agency, as well as a universal loyalty programme app, and a sales platform designed to assist car sellers in securing the best price when selling to dealers.
10
Growth rate: 47.464%
While Linkfields Innovation was founded in South Africa in 2008, the software company now has a global presence with offices in India, Australia, the US and the UAE and customers in 10 countries.
As a leading global custom software development and software outsourcing company, Linkfields provides digital, RPA, quality assurance, AI, SAP, and technology consulting services to companies of all scales and in a diverse range of industries, from fintech to FMCG, banking to mining, insurance to telecoms,
With a focus on providing services in engineering, consulting, and the cloud, Linkfields saw its revenues rise to US$4.7 million in 2021, up from US$1.6m in 2018, while employees climbed to more than 100.
While Linkfields Innovation was founded in South Africa in 2008, the software company now has a global presence with offices in India, Australia, the US and the UAE and customers in 10 countries.