Top 10 fastest-growing founder-led private firms in the UK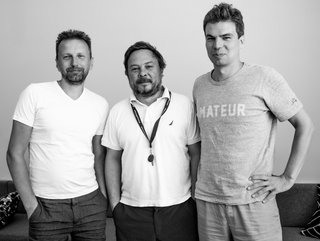 Co-founders of fast-growing fintech 3S Money, which recently set up its Middle East HQ in Dubai
The entrepreneurial spirit is alive and kicking in the UK, as these fast-growing founder-led firms prove – from security services to fintech and fashion
The entrepreneurial spirit is alive and well in the UK.
Recently ranking fourth in the world and second out of the G7 economies, in a new Shopify list of the impact of entrepreneurs on their overall economy, the UK is riding high on good ideas and hard work.
According to the Index, entrepreneurs in the UK grew their exports by 8% in the last year at a value of more than £3.2 billion, support almost 200,000 UK jobs, generated £28.8 billion worth of business activity in 2022 and contributed £14.3 billion in GDP impact.
No mean feat given that the UK slipped from 18th to 25th in the 2022 Global Entrepreneurship Monitor (GEM) rankings, largely thanks to limited government policy support and access to finance.
To celebrate the successes of Britain's continued entrepreneurial spirit, FEBE (For Entrepreneurs, By Entrepreneurs) has released its latest Growth 100 list, recognising and ranking the UK's fastest-growing private businesses with founders still actively involved.
These 100 businesses, a quarter of which are based in London, all have sales between £3m and £200m, and have been trading for at least three years, turning an operating profit in the latest financial year. The are ranked by CAGR in sales over the last three financial years.
While 26% are London-headquartered, 13% hail from the South East, 11% from Yorkshire and 9% from Scotland, with businesses spanning sectors including digital marketing, food and drink, fashion and security.
"So many people think that business founders just 'get lucky' or think of an idea one day and are successful the next," says FEBE co-founder Charlotte Quince, "but we know that the journey to success is anything but smooth.
"The Growth 100 celebrates those who have embraced the entrepreneurial roller coaster and who are now thriving as some of the fastest growing brands in the country."
Here are the UK's top 10 fastest-growing founder-led firms.
Edinburgh
Founder and CEO: Marie Owen

CEO Marie Owen has grown LS Productions to become the UK's largest production service company
What started as a kitchen table business in 2006, founded by CEO Marie Owen, has grown to become the UK's largest Production Service Company, which today counts some of the world's leading brands as clients – think Aston Martin, Volvo, Adidas, Nintendo, Unilever and Samsung.
Not only that, but the Scotland-headquartered company has looked after household names, including multiple projects for Harry Styles, Zendaya, Cristiano Ronaldo, Tilda Swinton, Marcus Rashford MBE, Jürgen Klopp and David Beckham – securing the firms a clutch of awards, including BRITs and Baftas.
LS Productions, which provides expert knowledge on commercials, film and TV, music videos, fashion and sports projects, boasts a 50-plus in-house production and location team working from hubs in Edinburgh, Manchester, London and Malta.
Its portfolio of services includes everything from casting, crewing and catering, to scouting, security and location services. The company has worked with agencies (Havas, Publicis Groupe, to name a few), production companies, and the big studios, including Disney, HBOMax, Marvel Studios, NBC, Netflix and ESPN.
Marie says: "I continually focus on building the company's culture, skills and knowledge base, and on creating a team of professionals who share my passion, drive and unstinting commitment to every client and project."
Wales
Founders: Charlie Morgan and Jackson Quinn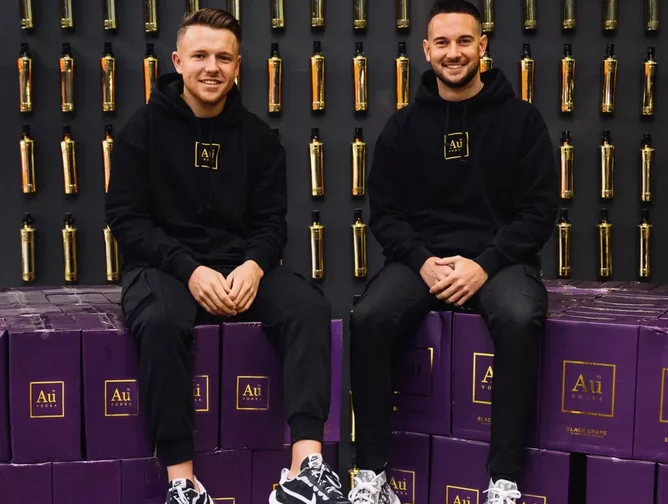 Welsh duo Charlie Morgan and Jackson Quinn are the brains behind the UK's most sought-after and popular Vodka
British heritage, luxury ingredients, and endorsements from a host of star-studded celebrities (think Big Narstie, Floyd Mayweather, Professor Green and Ronaldinho) are at the heart of this Welsh-born business, which produces and markets premium British-made Vodka.
Founded in 2015 by young Welsh duo Charlie Morgan and Jackson Quinn and part-owned by British DJ and TV presenter Charlie Sloth, Au Vodka has grown exponentially to become the most popular and sought-after Vodka in the UK.
The company achieved a CAGR of 413%, with revenues rising from £1.6m to £43.8m in just two years. Founders Charlie and Jackson placed 24th on The Times Young Rich List in 2022, with an estimated fortune of £40 million.
As well as global expansion, to Europe and the US, and availability in various high-end stores, including Selfridges and Harvey Nichols, the brand has secured numerous awards and accolades, including being named 'most popular vodka brand on the internet by The Spirits Business.
Charlie Morgan says: "When we set out, we thought it was easily achievable to overtake the premium vodka market leader in the UK. If you asked us now, we'd say that was ambitious, but in hindsight it was a great attitude to have."
Unique and ultra-premium, each batch begins with the finest grain grown in the English countryside, blended with spring water before being five-times distilled prior to filtration to ensure the highest quality. The Vodka, which comes in a range of seven flavours, is housed in a bottle that has been hand-metalised in Italy, using the finest pewter labels, making each unique.
New Forest
Founders: Richard and Alexa Sutcliffe
Founded in 2012 by Richard and Alexa Sutcliffe, this outdoor clothing and accessories brand not only takes inspiration from the great outdoors, but gives back to it too – ensuring a responsible supply chain and continuing to increase its investment into ESG initiatives.
Among these, the planting of a tree for every order the brand takes, while more than 90% of its product range is made with responsibly sourced materials, including recycle cotton and hemp.
While located in the UK's stunning New Forest, just minutes from both the coast and the forest, the company is en route to going global, having secured £15m investment from Growth Partner and investment from Steve Hewitt, the former CEO of Gymshark, who has joined Passenger as Chairman. In 2019, they were also joined by Surfdome founder Justin Stone as Executive Chairman and Jon Lane as CEO.
The business, which has 60 employees, has achieved triple-digit growth YoY since 2019 and is on target to achieve £50m in sales this year, with 25% of sales outside of the UK.
Creation Group
London
Co-founders: Tom Whittle, Tom Elkington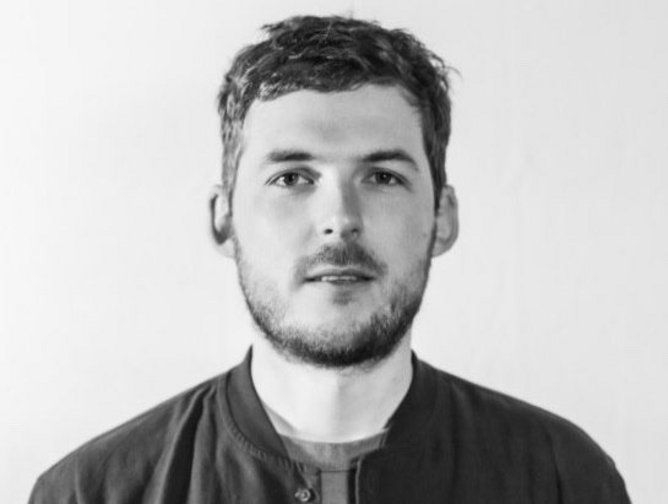 Tom Elkington is co-founder of events group Creation Group
Describing itself as a full-service strategic, technical and design-driven events group, Creation Group works with a range of clients, from multinationals to boutique brands, to create bold and innovative experiences.
Founded in 2017 by two serial entrepreneurs, Tom Whittle and Tom Elkington, the company has grown exponentially, thanks to a combination of organic growth and acquisition.
In 2021, Creation witnessed a record-breaking financial year, with a 98.49% increase in turnover and revenue hitting £6.3 million, earning them a spot on The Sunday Times 100 as the 29th fastest-growing business in the UK.
With locations in London, Manchester, Shrewsbury and Oxford, and more than 50 employees, the company counts big-brand names among clients, including Red Bull, asos, Klarna, University of Cambridge, Heineken, and Gorillas.
Tom Elkington says: "What sets Creation apart from our competitors is that we store, tour and manage brand assets, as well as design and build them – it's a full circle service. We focus on re-use and enable large corporate teams to really make a change and also save on budget.
The brainchild of Patrick McCaghy, Golf Travel Group was founded in 2015 in London and has crafted its niche as an ABTA registered tour operator and specialist in UK, European and international golf holidays, helping clients to find the perfect golf break.
In recent years, the company has expanded its portfolio of international product, with three new brands launching in 2022 – Golf Travel Tours, Golf Travel Cruise and USA Golf Holidays.
Among the Group's brands is Chaka Travel, which claims to be the world's leading Mauritius golf holiday provider, and a specialist in gold holidays in South Africa, Dubai and Mexico. They can curate everything from overnight in the UK, to bespoke tailor-made tours.
Last year, the company strengthened its leadership team with the appointment of Gareth Llewellyn as Group International Sales Director.
Founders of fast-growing fintech 3S Money have recently set up Middle East HQ in Dubai
After experiencing business banking frustration first-hand while starting a business in the Netherlands, Ivan Zhiznevski co-founded 3S Money, along with Eugene Dugaev (CTO) and Andrei Dikouchine (CFO).
Designed as a revolutionary banking platform designed to help mid-sized businesses scale in new global markets, the platform is the international payment service of choice for thousands of shareholders and directors, in industries spanning software to commodity trading.
A subscription-based cross border payments platform, it allows transactions in more than 190 countries and gives clients access to more than 65 currencies.
The company has grown quickly, from a single co-working desk to a team of more than 200 employees across six offices globally, including Dubai, where its Middle East HQ is based and where the company expects to see the majority of its growth over the next two years.
In 2021, the firm's revenue soared 400%, and in 2022, it processed more than US$3 billion in client payments worldwide.
3S Money raised £3m in funding in 2021, following a raise of £1.5m in 2020, with investors including TMT Investments and Visor International.
London
Co-founders: Joe Hall, John Reuben

Since launching in 2017, Gift & Go has grown so quickly, the gifting platform has been named both in the top 10 of FEBE's Growth List 100 for 2023 and in the top 5 fastest growing companies in Europe on the Financial Times' FT1000 list 2023.
As well as increasing revenue by over 13,000% in the last six years, the company has seen its staff numbers grow five-fold.
Founded by two iGaming and fintech experts, Joe Hall and serial entrepreneur Jon Reuben, Gift & Go is an on-demand customer gifting technology platform that leverages the power of Amazon Prime to help online casinos quickly, cost-effectively and easily acquire and retain players at scale. The platform has transformed how global gaming companies and land-based casinos incentivise and reward their players.
In the last year, the company has released its real-time gifting API, signed prominent partnerships with Playtech and Light & Wonder, and onboarded some major global players in the gaming industry. And just this week, the company won Marketing supplier of the year at the EGR B2B awards.

They say they have huge expansion plans for 2023.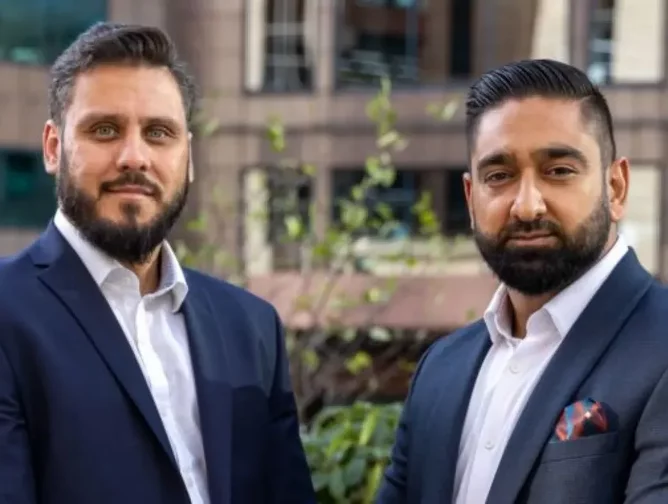 Co-founders of Birmingham-based ISA Support Services
Former Birmingham police officer Sunny Araf co-founded ISA Support Services with Janed Karim in 2011, growing the business from just two employees providing security services in Birmingham to a nationwide multi-million-pound security and support services business.
The company, which is one of the largest security firms in the Midlands, has built a 300-strong workforce and counts clients including Hilton Hotels and McDonald's, with services including security, reception, estate maintenance services, and temporary staff through ISA Personnel to major clients within the public and private sector across the UK.

But for the founders, it's not just about making money.
As a purpose-led business, the company's mission is to support vulnerable people, which it does via the ISA Foundation, set up following the death of Sunny's daughter. Each year, the Foundation gives thousands of pounds to charity, supporting an array of causes locally and internationally.
Renowned for their generous philanthropy, both co-founders have also diversified into other ventures in the region, including as angel investors by assisting startup and scale-up businesses that align with their own values.
Bold Security Group​​​​​​​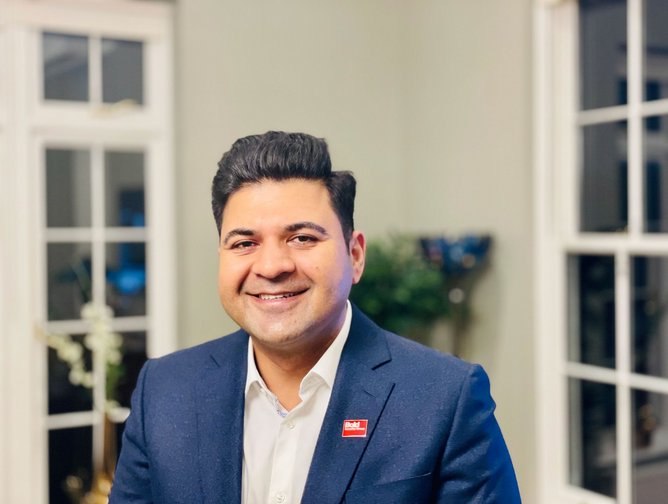 Bold Security Group CEO Badar Chaudhry
Established in 2011 with a combined experience within the private security industry of over 80 years, Bold has grown rapidly over the last 12 years to become a leading provider of security services to at locations including construction sites, offices and large national events. Commercial cleaning and building maintenance is also part of its offer.
Founded by seasoned entrepreneur and CEO Badar Chaudhry, who has also founded a tech startup to improve worker productivity and wellbeing, and a construction group, the Essex-based company now employs more than 160 people and counts among its clients, small businesses, large corporates and public sector organisations.
CEO Badar Chaudhry says: "As CEO, I believe that we should concentrate on the long-term success of the business by continuing to invest in the s
Bradford
Founders: Jack Sutcliffe, Simon Hobson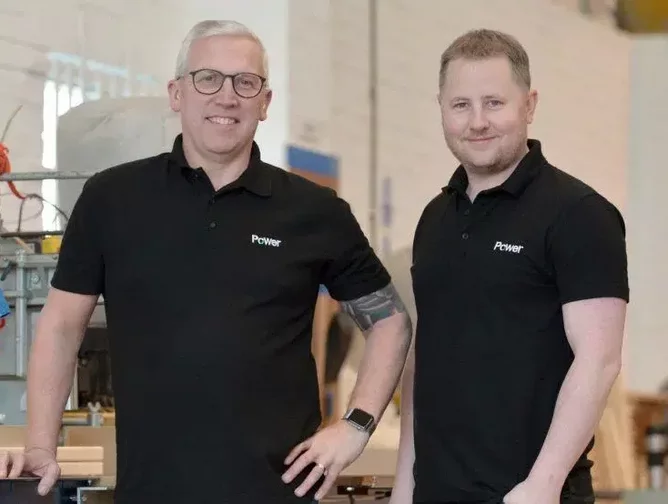 Jack Sutcliffe and Simon Hobson are the brainchild behind Power Sheds
Jack Sutcliffe and Simon Hobson are the brains behind Power Sheds, an idea borne in 2019 with little or no funding that has grown rapidly, and now employs more than 80 staff, and commands turnover in excess of £15m.
In just a few years, the company has secured a raft of industry awards, including Startup of the Year award in recognition of growing so quickly with little or no funding, becoming the UK's number one most awarded garden shed and the highest ranked garden shed company on Trustpilot in the world.
The startup was also named 'disruptor of the year' in 2020 at the Great British Entrepreneur Awards for being purpose-driven pioneers of change in bringing a unique product to that improves their sector.
Impressed with the rapid growth and success that Power Sheds has achieved in just a few short years, the UK's largest integrated timber and forestry business BSW Group has acquired a stake in the company and is looking to build a worldwide brand and break into new markets including the US and Europe.