Digital transformation must ensure everyone benefits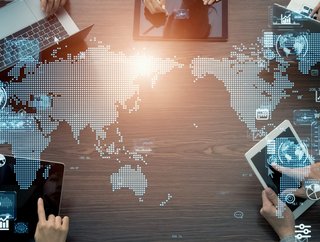 Credit: Getty
Digital transformation must happen in a way that benefits all and is secure – leaders from Accenture, Qualcomm, Splunk share their discussions from Davos
Digital transformation was the talk of the town in Davos, in January.
That talk was not just focused on how enterprise transformation is both real and necessary, and that organisations must move at speed and scale, but also that digital transformation must ensure everyone benefits – from people to the planet.
As Julie Sweet, CEO at Accenture, remarked on her return from the Swiss summit, there is a "shared commitment among CEOs that transformation must happen in a way that benefits all – from companies and employees …. to clients and ecosystem partners … to communities and broader society."
It's a belief held by many, among them Angela Baker, Chief Sustainability Officer for 5G leader Qualcomm, and Petra Jenner, SVP and GM EMEA for data platform Splunk – both of whom attended last month's forum in Davos.
"My hope going into Davos was that there would be insightful and productive conversations, particularly around how we prioritise humanity amidst digital transformation between public and private partners," Angela tells Business Chief.
For Angela – who oversees ESG at Qualcomm and is a dynamic player at the crossroads of tech, policy, and sustainability – the forum delivered not just the biggest turnout of sustainability officers to date, but critical discussions around digital transformation and sustainability, including a panel on prioritising humanity in a digital world with Axios.
"My biggest takeaway was that everyone across the board is focused on digital transformation," says Angela. "The digital transformation of industries means better insight into operations, which can lead to increased conservation of resources, energy usage, and more."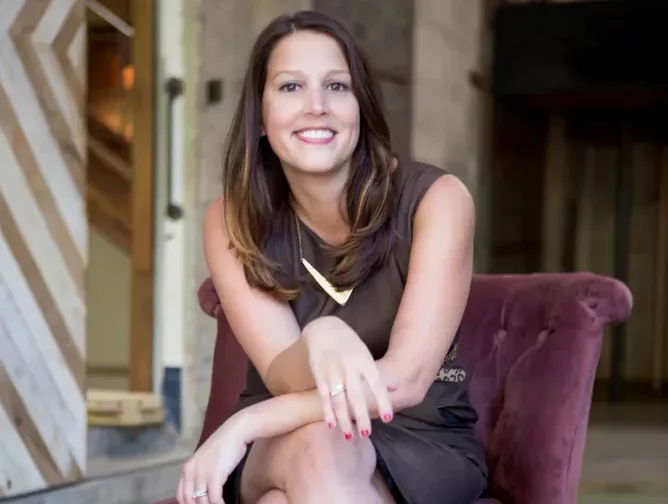 Angela Baker, Chief Sustainability Officer, Qualcomm
Closing the digital divide
And 5G is a necessary foundation to "digitise and transform operations to achieve tangible sustainability benefits with its ultra-low latency and extreme reliability", she adds.
In agriculture, for instance, improved connectivity and digitisation via 5G technologies can yield up to 25% increased productivity, 30% decreased inputs, 20% decreased costs, and 15% increased crop yields.
Not just that, but such digital transformation is needed to close the digital divide for a more resilient and equal society.
According to WEF data, more than 60% of 2022 global GDP is expected to depend on digital technologies, yet 37% of the world population (3 billion people) remain offline and many others only have access to unreliable internet connections.
"5G technologies are essential in closing this digital divide," she says. "It can deliver connectivity to the unconnected and help mitigate the impacts of climate change."
But this won't happen in a vacuum, Angela argues, which is why the WEF Forum in Davos is so important, in convening world leaders from the public and private sectors, and facilitating discussion, debate and ultimately collaboration.
"We need to work cross-industry and together with the public sector," says Angela. "Together, we can advocate for policies that are smarter and more responsible to change to fully capture gains in productivity and economic growth while addressing inequalities and the digital divide."
And while Angela says she witnessed collaboration first-hand at Davos, she argues there remains so much more to do.
"These discussions cannot just be had once a year if we want to move the needle. I hope my experience and my voice helped offer a different perspective as we address the need for greater public-private collaboration and continue to make progress toward a more sustainable and digital future."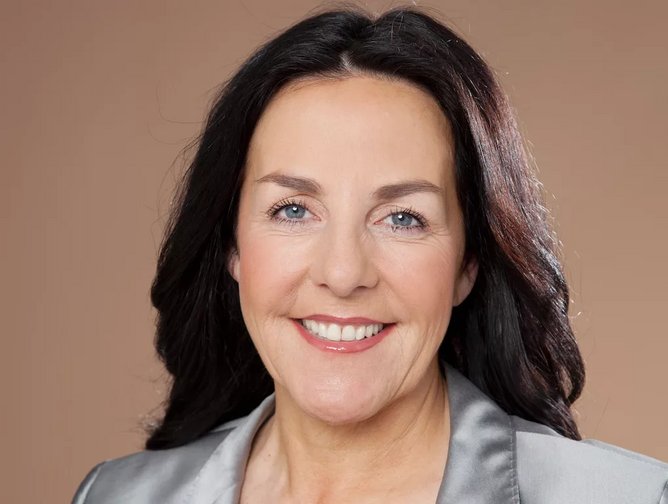 Petra Jenner, SVP and GM EMEA for Splunk
Partnerships needed to stop cyberattacks
But while technology is now seen as the solution to many of the world's problems, and has been transformative to how we live today, says Petra, "there are areas where it potentially causes increased risk".
Petra points to cyberthreats as an increased risk, both in the short and long term, something that was a topic of significant discussion during the conference.
Research released by the WEF and Accenture was particularly startling, revealing that 91% of business and cyber leaders say they believe a 'far-reaching, catastrophic cyber event is at least somewhat likely in the next two years'.
"This resonates with the conversations I had during the course of Davos," Petra tells Business Chief. "Cybersecurity is front of mind for leaders from all sectors, and there is a clear recognition that closer public-private partnership is required to help tackle the problem."
Petra adds that leaders at Davos buzzed about technologies such as ChatGPT-style AI and the potential of technologies like this are set to be huge if put in place with the right guardrails.
"A key part of this discussion is that digital transformation has to be done in a secure way as we face evolving cybersecurity threats. This is increasingly recognised by global leadership and is an important step in addressing the growing problem."
Geopolitics could derail globalisation
A further challenge, and a conversation of much focus at Davos, says Petra, is the risk that geopolitics could derail globalisation, and the impact this could have on the investments that businesses, governments, and society in general should make.
"What global businesses must be mindful of is that there is a considerable risk in businesses purchasing only what's needed, rather than making any forward-looking investments," says Petra.
"Technology-driven innovation, for example, needs time to scale. This needs to be front of mind for leaders despite the many challenges we face.
"Resilience must be the new value focus, ensuring the security of data and systems, and the ability to serve end users. But this leaves a challenge in separating short-term wins from the strategies and investments that will deliver meaningful improvement for the long-haul."
Ultimately, we will always be faced with risks, and we must mitigate them as best we can. Key to addressing this in the future is the importance of developing partnerships wherever possible – in particular, close cooperation between the public and private sectors will be critical.