Meet the CEO revolutionising corporate wellness across MENA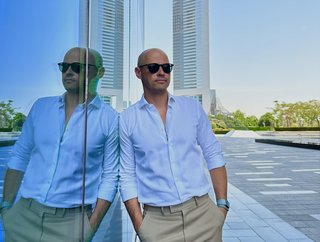 As founder and CEO of Lifemost, Dennis Yudchitz is on a mission to transform corporate wellness in the MENA region
Former Pfizer scientist and tech entrepreneur Dennis Yudchitz is on a mission to transform corporate wellness amid rising employee burnout rates in MENA
When it comes to employee burnout, the UAE has a problem.
The country is the world's third hardest working, with nearly half of all employees working more than 49 hours in the office every week, a new study finds.
And the consequences of this are significant, with UAE workers feeling burned out (36%) and emotionally drained (43%), according to the first UAE survey on workplace trends.
Among executives experiencing burnout, Dubai-based tech founder and CEO Dennis Yudchitz recognises that the relentless pursuit of success has become a way of life for many executives.
"There was a time when I believed that continuously pushing myself to achieve greater heights was the key to happiness," the tech executive tells Business Chief. "But I eventually realised that this constant striving was unhealthy, exhausting, and ultimately unsatisfying."
For Dennis, who launched his first digital health startup in 2016 after earning his MBA, the pandemic served as a pause in the "never-ending marathon of chasing new accomplishments" allowing him to recognise that true fulfilment and contentment comes from a balance between work and taking care of both mental and physical wellbeing.
After battling with his own burnout, the former Pfizer research scientist and tech entrepreneur then set his sights bigger – to battle burnout for all employees in the MENA region.
Tapping into his scientific background, experience in the digital health industry and B2C wellness market, Dennis and his team built Lifemost to help employees manage emotional and physical health.
"I live by the principles I preach," Dennis tells Business Chief. "I prefer work-life balance over 'achieving' and my personal lifestyle combines work, running, racing, swimming, and freediving practices.
Launched in early 2023, and recently raising US$650,000 in a pre-seed funding round co-led by MENA-focused angel investors, Lifemost is a one-stop wellbeing management platform that aims to empower companies in the UAE and wider MENA region to provide customisable corporate wellness programme to their employees.
With a mission that aligns with the UAE National Programme for Happiness and Wellbeing and National Strategy for Wellbeing 2031, Lifemost is proposing a new solution for organisations in the UAE and regionally.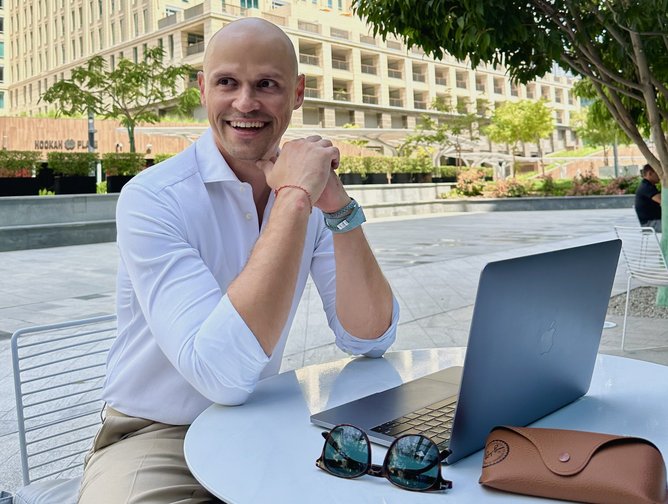 After battling with his own burnout, set his sights bigger – battling burnout for all employees in the MENA region
The state of corporate wellness in the MENA region
According to Dennis, an expert in biotechnology and immunology, the burnout rate in the UAE and wider MENA region is serious and its impact on business significant, with employees not only less productive, but more likely to leave.
Statistics show that 85% of employees would be more likely to stay in a role if their employer took better care of their wellbeing.
And while most leaders now recognise the issue, with 70% of employers saying they intend to invest in employee wellbeing, many companies regionally are not able to successfully organise corporate wellbeing programmes with a good level of engagement.
"While the corporate wellness industry is steadily growing, the MENA wellness market has no comprehensive or complex solution for corporate wellbeing activities – which is crucial for attracting and retaining top talent," says Dennis.
Not just that, but according to McKinsey, nearly half of employers (45%) struggle to run wellbeing programmes because of high implementation costs, complexity of demand, and a shortage of measuring and engagement tools.
"Compared to industries like ecommerce, retail or online streaming, the wellness scene lags in providing personalised user experience and genuine engagement," explains Dennis.
"This happens because creating customised wellness programmes require accurate knowledge of an individual's fitness level, health conditions, lifestyle and goals, which can be costly and challenging."
Which is where Lifemost comes in.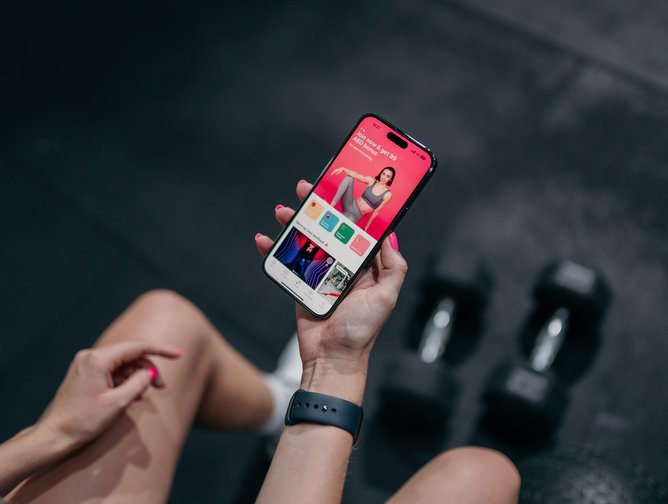 Lifemost is proposing a new solution for organisations in the UAE and regionally
Lifemost stands out for being personalised and engaging
Not only is the all-in-one membership platform personalised – ensuring customised wellness programmes that meet company goals and can be personalised by employees to ensure engagement – but it comes with transparent pricing based on a subscription-per-user model, which tackles the issue of higher implementation costs.
"Lifemost aims to create a transparent pricing and buying model allowing clients to buy and design corporate programmes aligned with their goals through a 5-minute programme building, similar to health insurance digital apps," Dennis tells Business Chief.
Crucially, too, it solves the problem on non-personalised benefits, breaking down barriers in wellness customisation and engagement and providing companies and their employees with an unparalleled level of personalised experience and engagement tools.
"We are different because we offer a unique level of time-oriented goal-setting, choice, and personalisation powered by AI," says Dennis, as well as KPIs and tracking, which "helps to achieve personal and corporate goals".
"We solve the engagement problem by allowing our users to choose activities according to their interests and goals. We provide diverse solutions for employees based on social factors and preferences, including fast access to venues in Dubai and Abu Dhabi."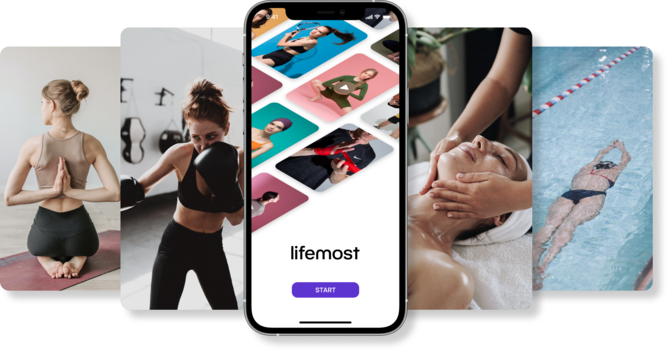 Lifemost is different in that it offers a unique level of time-oriented goal-setting, choice, and personalisation powered by AI
How AI is revolutionising the wellness industry
For Dennis, who sees his mission as problem-solving through wellbeing and healthcare, AI is the secret sauce – it is revolutionising customisation and engagement in the wellness industry, he says, and now with generative AI, employers and employees will get an even more unparalleled personalised experience.
Dennis is starting to leverage generative AI to offer personalised action plans for wellbeing tailored to their individual goals and lifestyle. It will be based on individual fitness and mental health goals, personal preferences, and look-alike audience recommendations, says Dennis.
"In the future, we will offer suggestions, similar to video-streaming services like Netflix and other platforms, leveraging what users with similar tastes like as a basis for broadening individual recommendations. It will suggest relevant places, classes, online and offline activities, and expert consultations within the service network."
Moreover, users can ask the app to update their wellbeing plan and receive real-time recommendations.
"As AI-powered technology evolves, we aim to embed data-driven decision-making into the highly intuitive wellbeing market and set a new standard for workplace healthcare.
Compared to the medical field, personalised AI wellness solutions have the potential to become a less expensive option for personal trainers or family doctors. Their services have a high level of personalisation and are still niche, expensive, and inaccessible to most of the population.
Therefore, tech solutions can make wellbeing highly personalised, more accessible, and affordable."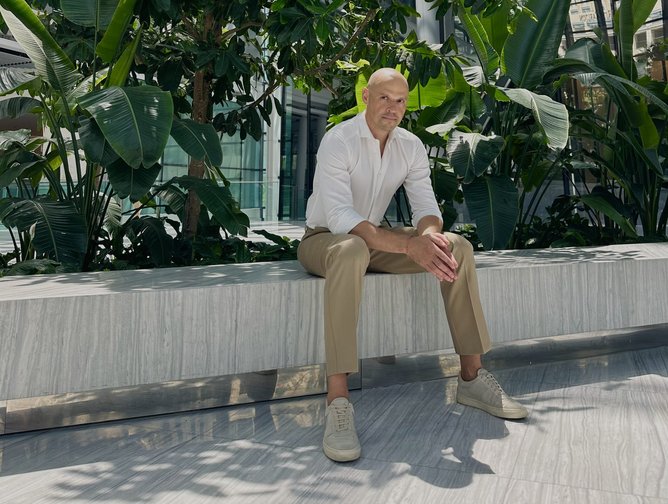 Dennis says AI is revolutionising customisation and engagement in the wellness industry
What Lifemost offers employers and employees?
The AI-powered platform offers a diverse range of solutions, including access to over 120 venues in Dubai and Abu-Dhabi for physical and mental health activities with fast access from one mobile app.
The platform includes four types of products based on company needs and employees' intents:
Access to a network of studios for fitness, yoga, massages, meditation, and so on
Corporate events and team-building activities that include coaching, mindfulness and stress management workshops
Expert lectures on professional learning and industry trends
Online courses and live sessions with over 350 pre-recorded fitness classes and educational lectures.
Users can book all these services and classes via the Lifemost membership app, while companies use special access to manage employees' corporate wellness programs.