Top 10 executive search firms in the Middle East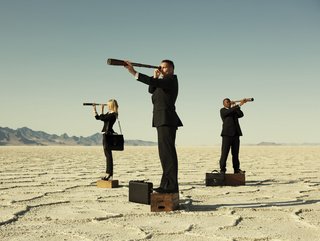 Who will you choose to help you with your next executive search?
Landing the right candidates for leadership roles is no mean feat, which is why these leading regional executive recruitment firms are here to help
These expert executive search companies all use their unique methodologies and solutions to help businesses, from startups to conglomerates, determine which candidates are the ideal skill set and mindset for their culture.
Not only do they have global reach and expertise, but also on-the-ground regional presence and recruiters who understand not just the landscape of the region, but the businesses that operate here.
1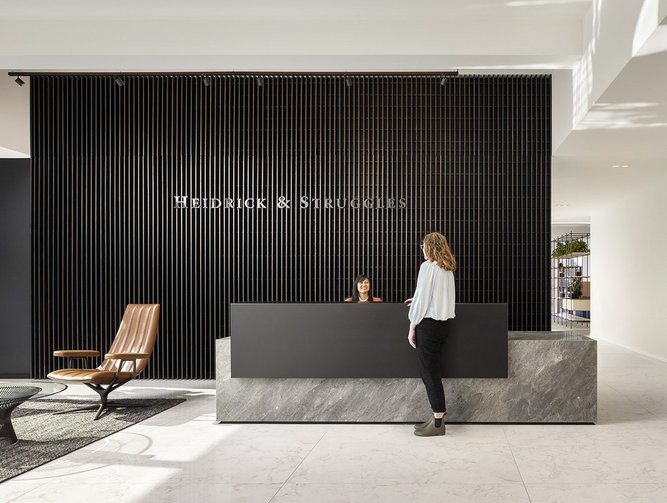 Heidrick & Struggles
Pioineering the profession of executive search more than 65 years ago and ranked among the best exec search firms in the U.S., global leadership advisory Heidrick & Struggles operates regionally from four offices (Riyadh, Dubai, Tel Aviv, and Cairo). They partner with clients to develop future-ready leaders, and in addition to their established executive search services, they have a consulting wing offering leadership assessment and development, DEI, organisation and team acceleration, and culture shaping.
Among the 20-plus specialised consultants on offer regionally, Shadi El Farr, a partner across the Dubai, Cairo and Riyadh offices, is one of the longest-serving executive search consultants in the Middle East and has engaged in more than 250 leadership and board searches and assessment exercises. Managing partner Richard Guest focuses on board and C-suite search mandates, working with sovereign wealth funds and family businesses; Partner Tom Clarke conducts senior-level searches in the online space in the tech and digital sectors, and focuses on CIO, CTO and CDO mandates across the GCC; and Suvi Kitchloo, a Principal in Dubai, helps clients find CEOs, regional MDs, finance, HR, operations and tech executives across the industrial sector, from energy to mining.
With expertise across virtually all sectors and industries, a firm focus on DEI, and following a relationship-based approach utilising tech-enabled assessments, Heidrick has worked with everyone VC-backed startups to internalise their leadership teams, to helping reorganise the HQ of a Saudi-based global leader in petrochemical products.
2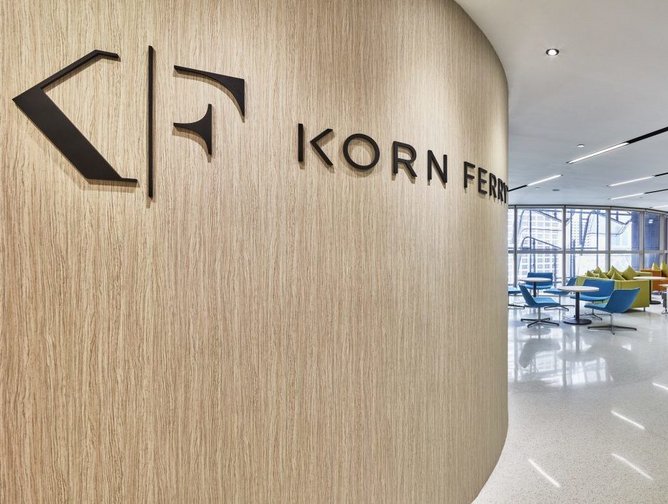 Korn Ferry
For more than 25 years, US-headquartered Korn Ferry's executive search recruiters have been a go-to for firms looking to find C-level executives and claim that candidates hired using their assessments are eight times more likely to be promoted within three years.
Korn Ferry has had a presence in the region for decades, setting up an office in Dubai 20 years ago, and since opening offices in Doha, Riyadh and Abu Dhabi.
As well as tapping the firm's extensive strengths in the financial services, telecoms and aviation sectors, the Middle East division has since developed strength in the oil and gas, education and healthcare categories, serving clients in specialist regional practices.
Among its list of Dubai-based Middle East search experts, Andy Georgeson works on senior-level appointments across the region in the healthcare and life sciences space; Ashley Mills focuses on hiring 'emerging leader talent' across the consumer sector regionally; Dana Bakir leads on appointing emerging finance leaders across finance, audit, risk, compliance, treasury and legal departments; and Danny Leinders specialises in the recruitment and assessment of senior leaders within the ME industrial sector, placing NEDs, CEOs and senior leaders for multinationals, local conglomerates, startups and investment firms. Many of the consultants speak Arabic and English.
They work with clients to identify employees with leadership potential, using innovative approaches including Korn Ferry's Intelligence Cloud technology for talent acquisition and strategy, and also offer services in organisational design, reward strategy, career development, remuneration, HR transformation, and performance management.
The firm has more than 100 offices in more than 50 countries.
3
One of the world's largest executive recruiters, leadership advisory firm Egon Zehnder has been serving private and publicly listed companies, government-owned institutions, leading family businesses and global organisations operating the MENA and Pakistan region for more than 40 years, later opening an office in Jeddah in 1998 and then in Dubai in 2005.
As well as leveraging the firm's deep industry expertise and global reach (550 consultants in 68 offices and 40 countries), clients have access to regional consultants with vast experience in the industries and sectors that dominate here. The Dubai office, led by Raed Kanaan, a former MENA-focused J.P. Morgan Director, boasts 11 consultants who are all former business leaders in various industries in the region. Hana Habayeb, who has held various leadership roles at Microsoft regionally, is focused on finding senior transformational and digital talent; while Hicham Sharara, the previous Director of Asset & Hospitality at the Dubai World Trade Centre, is a trusted advisor to governments, public and private firms on their most critical and senior appointments.
Regional expertise at Egon Zehnder spans sectors including hospitality, real estate, manufacturing, retail, financial services, insurance, private equity, banking, asset management, chemicals, health, professional services, mining, and energy. The company also offers leadership assessments for clients in the region, to identify which existing executives or leadership candidates have sufficient resilience during a prolonged crisis, and how to develop them to become the right leaders for difficult times. They are especially useful in identifying and developing both expat and national talent in the region.
4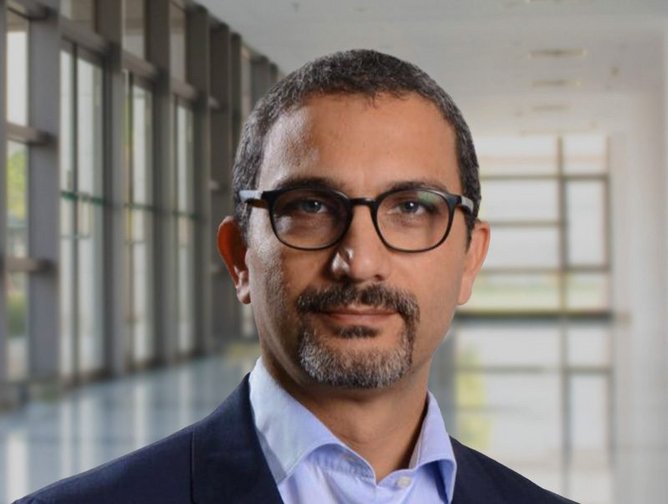 Stanton Chase Middle East is led by Managing Partner Wassim Karkabi
Stanton Chase delivers executive search, leadership assessment and executive coaching across the MENA region. The Dubai office, founded in 2006, helps organisations acquire, assess, and grow exceptional leaders focusing on top management and functional key positions, including CEO, CFO, board members, HR, marketing and ESG.
The firm's industry practice groups, including industrial, supply chain, energy, government, education, consumer-focused, financial services, technology, lets them identify leaders with proven multi-cultural experience and cutting-edge functional skills while leveraging the full benefit of its global network of resources. The assessment process is enhanced using state-of-the-art personality evaluation tools and methodologies to appraise candidates' competences, giving clients strategic data to help them make decisions. They also offer executive coaching.
Stanton Chase has 11 regional consultants, led by Managing Partner Wassim Karkabi, who has completed senior executive assignments, from searches to assessments, in the Middle East since 1997, serving leading multinational and regional holding companies as well as local firms. Among other regional expert consultants, Maha Tahan is experienced in retaining appointments across construction, real estate and family firms, and is leading the business development efforts of the Qatari market; and Hanan Majari, who has a decade of regional and global expertise in talent acquisition and executive search across telecoms, fintech, banking, and engineering.
5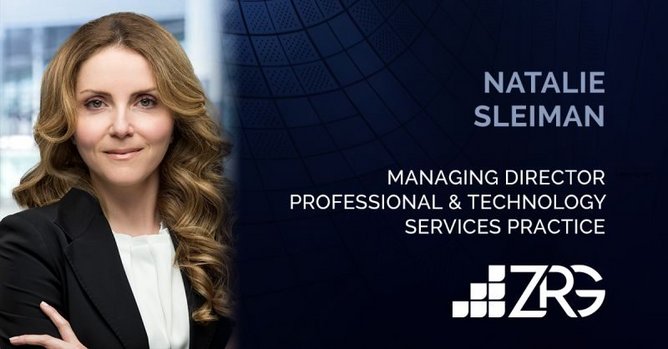 Natalie Sleiman leads the MENA region for ZRG
One of the world's fastest-growing search firms, with 34 offices worldwide, US-headquartered ZRG first expanded to the Middle East last year, opening an office at DIFC in Dubai to serve the MENA region. The Dubai office, which has deep expertise in numerous industry verticals, including financial services and private equity, provides a full suite of retained search, on-demand talent, and consulting solutions.
Led by Natalie Sleiman, who has a long record of leadership in the tech sector and deep knowledge of the regional business landscape, the ZRG Middle East team delivers ZRG's data-driven talent advisory service to clients across the region, alongside colleagues in the US, Europe and Australia. ZRG is unique in its data-driven approach to executive and professional search – its digital Zi platform combines talent intelligence, candidate insights, and process improvement to dramatically deliver executive searchers quicker and with proven better results.
ZRG's services are designed to serve all organisation structures and sizes, from startups to corporations, and they can place VPs and Directors, CEOs, CFOs, COOs and CIOs, country leaders, and members of the board of directors. "Cross-border, cross-industry, and cross-cultural collaboration are all part of what makes ZRG special," Natalie says.
6
Another global leadership advisory and search firm, Russell Reynolds Associated has been serving clients in the Middle East for over 40 years – initially through remote and fly-in teams from its European hubs, but since 2015, has had on-the-ground presence with an office in Dubai, along with a London-Middle East desk.
The team has dedicated consultants based both inside and outside of the region, with nearly 400 consultants and headhunters in 465 offices worldwide. As well as executive search, they offer other leadership advisory services, including assessment, CEO succession, board evaluation, and transformation.
The regional team of 10 is led by global executive search specialist Matthew Lewis, whose track record includes interviewing and assessing more than 6,000 C-level executives and hiring for more than 600 leading private, listed and government organisations worldwide, including in the Middle East. Among others, Burak Gorbon recently led the recruitment of CEOs for regional banks and family groups; Kanu Rajguru, who has completed searches in more than 35 countries, works with leading global, regional and large cap banks and financial institutions on C-suite searches; and Dr. Jan C. Cron conducts senior executive search assignments across the tech and industrial sectors.
To predict success in the C-suite, they use their own proprietary executive assessment methodology, Leadership Span. This uses performance and assessment data on 32,000 executives to increase the success rate of new appointments and accelerate the developing of rising leaders.
7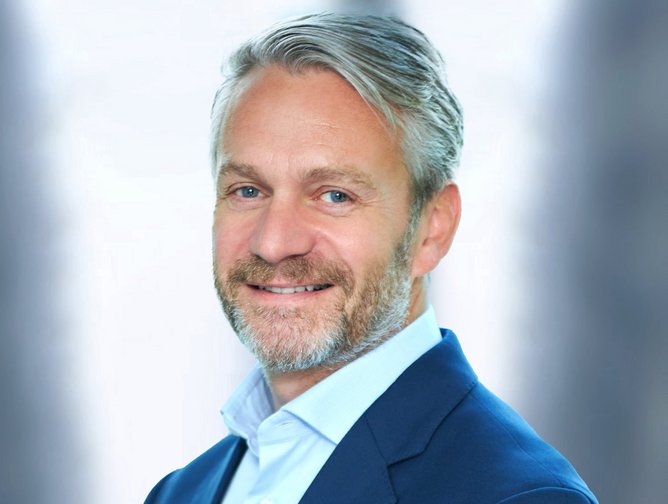 Odgers Berndtson MENA is by veteran search specialist Mark Houghton
With an office and team in Dubai for more than a decade, the world's sixth largest global executive search firm with partners in 32 countries works with organisations throughout the MENA region on global executive search, leadership development and candidate assessment.
Led by veteran search specialist Mark Houghton, who specialises in Board level and senior executive searches, the Dubai team of 19 consultants have expertise across the energy, technology, consumer, education, and healthcare sectors, working with regional and international organisations to source and develop exceptional leaders.
Among its team of Middle East specialists is Adam Fairbrother, head of aerospace, defence and security for MENA; David Greenwood, who leads the retail and consumer practice here; Melissa Horn, who leads on senior executive searches regionally in education and healthcare; and Briony Sutcliffe, whose core focus is on senior exec appointments within the industrial, infrastructure and tech sectors.
The company offers an integrated approach to talent management, with leader and talent consulting on offer too.
8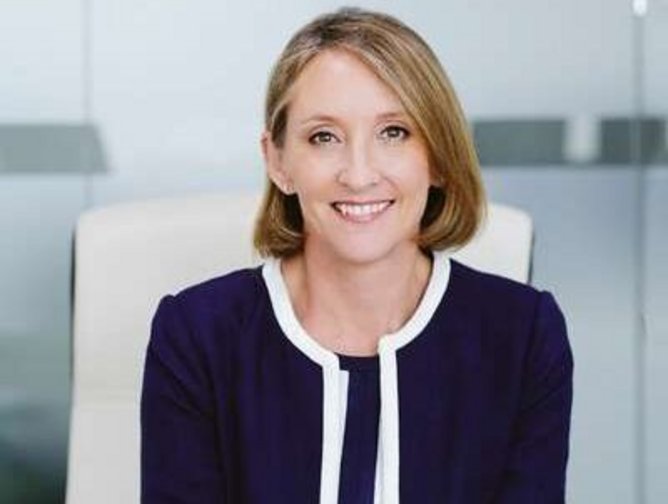 Among the team of six expert consultants for Boyden ME is Gabrielle Robinson
A premier leadership and talent advisory firm, whose expertise stretches back nearly 80 years, and frequently among the Forbes' top exec recruiting firms in the US, Boyden connects great companies with great leaders through executive search, interim management and leadership consulting solutions.
The firm, which has more than 75 offices in 45 countries, brought its expertise in cross-border executive searches to the region in 1999, establishing an office in Dubai and then one in Cairo. They have since built speciality practices catering to regional clients, including the family business and conglomerates practice, given that 90% of commercial activity regionally is by family businesses, along with the financial services and industrial practices. They also have practices in HR, private equity, consumer and retail, professional services, technology, and social impact.
Among the team of six consultants, Magdy El Zein is experienced in building strong management teams for early-stage clients with a focus on financial and industrial sectors; Tim Klimcke, who applies his expertise in psychometrics to ensure successful long-term outcomes, has a long track record of senior-level appointments; and Gabrielle Robinson, who has an outstanding track record delivering senior mandates across the region, focuses on generalist C-suite recruitment with expertise in professional services, logistics, healthcare and education.
9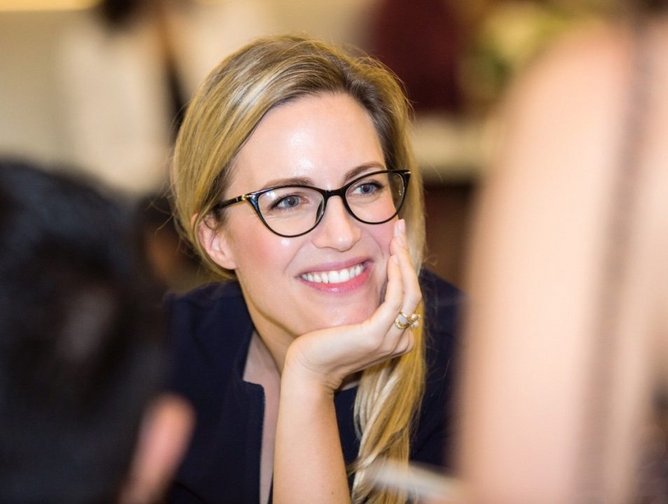 Hanson Search's team in Dubai is led by Felice Hurst
An award-winning international headhunting consultancy, with offices in London, Paris, and Dubai, 20-year-old Hanson Search specialises in marketing, PR, communications, and consultancy, helping clients secure C-level and boardroom talent through its high-end executive search practice, as well as working with government organisations to fulfil strategy and innovation roles.
The firm's executive search team in Dubai is led by Felice Hurst, who has a decade of experience working in MENA, and the team is made up of communications industry experts and recruitment professionals with extensive experience who work in close partnership with clients to assess board or leadership team's existing strengths and weaknesses before tailoring an executive search plan.
They help to identify the skill gaps in teams and the talent needed using a combination of blended headhunting methods. What distinguishes them from other search consultancies, they say, is their ability to align with specialist, industry-savvy individuals to ensure they can identify the best talent in the field. Clients range from boutique consultancies to global agencies, brands, ecommerce businesses and Fortune 100 companies,
Among regional clients is the Brunswick Group, Hill & Knowlton Strategies, and Ras Al Khaimah Tourism Development Authority. An active promoter of greater diversity in leadership roles in the industry, Hanson Search 2016, they launched the Women in PR Middle East along with PRCA, the world's largest and most influential PR professional body.
9
Black & Grey HR is a Dubai grown talent acquisition consultancy led by CEO Nevin Lewis
This Dubai-based talent acquisition consultancy is a little different, in that it is boutique and homegrown (Dubai), connecting high potential young and experienced game changers to great businesses in the Middle East. With an approach that is humanised but progressive, they offer bespoke global talent acquisition solutions to Fortune 500's leading local organisations, SMEs in the region.
Their executive headhunters have been successful in sourcing executive human capital for some of top companies in the GCC region. They steer clients throughout the hiring process, conducting detailed interviews and presenting candidates selectively who not only fit into the company culture but can be real high potentials and game-changers to the business.
They work with Discover Assessments, the world's first gamified DISC profiling system, as a psychometric tool to help increase the probability of a great hire for clients, including for UAE Exchange, Coca-Cola, Benetton, and Philips.
As CEO Nevin Lewis says on his LinkedIn page, "we work hard and strategically to build great employer brands using progressive yet humanised recruitment methods and tech tools. We use a variety of skills assessment tools to test everything from a candidate's technical abilities to their soft skills, workplace behaviour, and fit to increase the probability of hiring great applicants –all while understanding the wonderful human variables, challenges and changing job market landscape."