5 minutes with Neil Colquhoun, Vice President CISMETA, Epson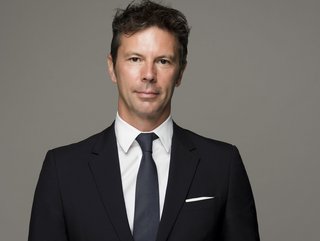 As VP of the CISMETA region for Epson, Neil Colquhoun heads one of the fastest-growing regions
Leading one of the fastest-growing regions globally, Epson VP Neil Colquhoun talks leadership, strategy and Middle East demand for sustainable solutions
As Epson Vice President for one of the fastest-growing regions globally – the Commonwealth of Independent States, Middle East, Turkey and Africa (CISMETA) – Neil Colquhoun is at the forefront of a company striving to better peoples' lives by providing technology solutions which enable cost saving, time saving and energy saving.
With 11 offices across the CISMETA region, in both established and emerging markets, Epson has a strong mandate for innovation and through its creation of new solutions, the company is helping Middle East organisations and communities grow and prosper.
We caught up with Neil to discuss opportunities and strategy for growth.
What is driving growth for Epson in the Middle East region?
Innovation and growth have been key priorities for the countries in the Middle East. My tenure with Epson has been a long one; starting from the UK office in 2012 as a business sales director before progressing to European-wide role as a business director for visual instruments, and then, as executive director for professional displays.
Over the years, I have seen an increased demand for Epson's sustainable solutions in the Middle East market, from printing to projecting. Globally, Epson is investing more than €770 million in sustainable innovation and developing new technologies to reduce environmental impact.
We are witnessing this demand in all key sectors, from tourism and hospitality to retail, entertainment, education, real estate, and healthcare.
In the past year, we have seen a strong demand for our solutions in Saudi Arabia, and we have recently expanded our presence with a larger office space in the first half of 2023.
Recent research by Epson in Saudi Arabia has shown that organisations in the Kingdom are investing further in technology in the next 12 months, with a focus on sustainable solutions that enable better management of energy costs.
What is your strategy for regional growth over the next few years?
Epson has an exciting long-term strategy in place, and we are ahead of our growth expectations in the CISMETA region. To enable this market expansion, we have an amazing team in place to create and execute our vision, and we will continue to expand Epson's team and channel strategy in line with the market.
Epson continues to invest in key Middle East markets, with more than 80 professionals now located in the UAE, Saudi Arabia, and Egypt. We have introduced our first graduate scheme in Saudi Arabia for Saudi nationals, with a 50/50 split of women and men. We've invested across the GCC and in Egypt in recent times, as well as growing our offices in Dubai and Riyadh.
What do you see as the greatest opportunities and challenges for Epson in the region?
The Middle East is a growing market, and we are seeing increased demand for advanced printing and projection solutions, especially in key industries such as education, government, healthcare, and entertainment. As we see a strong investment in infrastructure by the government, especially in countries such as the UAE, KSA and Qatar, there is a high demand for state-of-the-art printing and projection solutions for signage and displays.
Digital transformation and smart cities strategies are being embraced by the Middle East, which present many opportunities for technology companies including Epson. In addition, as a destination for numerous global events and exhibitions, these initiatives create demand for printing and projection technologies. For example, the UAE is hosting some of the biggest global events this year, including GITEX 2023 and COP28, which require advanced display and scanning solutions.
Epson's scanning solutions help regional organisations to easily capture, convert and distribute scanned information. Supporting digital transformation demands across the government, healthcare and finance sectors, Epson Middle East will launch a new range of scanners in 2023 to help these sectors with their digital transformation strategies.
There are no specific challenges, but in general, the Middle East is a competitive region with many players in the market, and it is essential for companies to continuously be innovative in meeting customer demands. There is an increasing focus on environmental sustainability and a larger demand for eco-friendly technologies, which is one of our main priorities at Epson.
With a third of your MEA revenue generated in Africa, how important is the continent for Epson?
Africa is a key market for Epson, and we have a long history of providing innovative, energy-efficient, audio-visual and printing solutions. Just recently, we participated in GITEX Africa, which was an excellent opportunity to contribute towards the success of many growth industries of the country such as healthcare, education, and retail.
According to the results of a recent survey conducted by Epson, 62% of businesses in the Middle East and Africa want to reduce their energy costs and 58% of respondents are looking to invest in sustainable technologies.
We look forward to supporting organisations in Africa to achieve their goals and bringing more innovation for increased market growth.
You have achieved nearly 40% female representation in the Middle East. How ambitious are your DEI goals? And what advantages has this brought regionally?
Many people might think that the technology sector requires fitting within a specific mould of experience, behaviour, skills and even gender, but that is not the case. As a fast-paced industry, each highly driven individual from every background brings unique skillsets and out-of-the-box ideas to roles in the tech sector.
I'm very proud of the 40% statistic but it goes further; our leadership group is 50% female and our mid-management levels too, so we're ensuring that Epson Middle East is an employer enabling professional women to meet their aspirations now and in the future.
We also have a graduate scheme in Saudi Arabia where four Saudi nationals (two female and two male) joined us last year, and they are making excellent progress.
In this Year of Sustainability for the UAE and in the run-up to COP28, how much emphasis is Epson placing on sustainability regionally?
Sustainability has always been a top priority for Epson. In the Middle East, per an Epson survey, 72% of UAE organisations are concerned about the energy use of printers, with 58% wanting to reduce energy costs.
Just recently, Epson renewed its Corporate Vision, Epson 25, putting four key priorities at the centre of our strategy: achieving sustainability in a circular economy, advancing the frontiers of industry, improving quality of life and fulfilling our social responsibility. To achieve these goals, Epson will drive innovation in six areas: office and home printing, commercial and industrial printing, manufacturing innovation, visual innovation, lifestyle innovation and micro-devices.
By 2023, Epson is committed to using 100% renewable electricity across the entire global Epson Group and by 2050, Epson is committed to becoming carbon negative and underground resource-free.
Epson looks at continuous collaboration with other forward-thinking innovators for the Middle East. We collaborate with several charities and NGOs serving regional communities and have, to date, donated more than 900 EcoTank printers, along with interactive classroom learning solutions, to institutions in the region. Through our technology, we also have provided printed learning materials which students can make their own and take home with them.
The UN's SDG4 seeks equality and education for all, regardless of location and circumstance. Epson's dedication to help meeting this goal means supporting communities in which we live and work across the region.
How would you describe your leadership style?
Working in many leadership positions over the years, I know that it is essential to build a strong team. Your team is the key to meeting your business objectives and executing your vision with passion.
My style of working is following a visionary leadership strategy, trusting my team and allowing them the freedom to work towards the long-term strategic goals of the business in ways they see best. Having a vision for the company is always essential, and to communicate this path to your employees is what leads to success.
Finally, what keeps you awake at night, and conversely, gets you up in the morning?
The technology sector has always been of great interest to me as it is an area of constant innovation and change, pushing boundaries and allowing society to progress. Being involved in such an exciting and ever-evolving sector is the biggest motivation.
In my spare time, especially during the weekends, I usually prefer to unwind with football, hot yoga, or scuba diving.