Aviation legend Tony Douglas to helm new airline Riyadh Air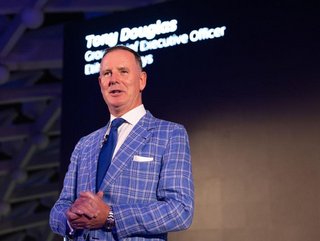 Tony Douglas / Getty
Former Etihad CEO and aviation veteran Tony Douglas confirmed as CEO of Riyadh Air, a new Saudi national airline set to serve 100-plus destinations by 2030
When it comes to aviation, Tony Douglas needs little introduction.
As CEO of one of the world's leading airlines, Abu Dhabi-based Etihad Airways, for five years, where he was credited with turning the airline around – and with previous CEO roles at Heathrow Airport, and at Abu Dhabi Airports – Tony has certainly earned his aviation leadership stripes.
Which is why his official appointment as CEO of Riyadh Air, Saudi Arabia's brand-new airline carrier, is of little surprise.
The British national, who departed Etihad in October last year amid rumours of being poached by Saudi's new regional airline, has now been confirmed officially as taking the helm of Riyadh Air – which joins Saudia as the country's second national airline.
The new Riyadh-headquartered airline will "leverage Saudi Arabia's geographic location between the three continents of Asia, Africa and Europe, enabling Riyadh to become a gateway to the world and a global destination for transportation, trade and tourism", an official statement read.
It will also give other regional airlines, including Abu Dhabi's Etihad and Dubai's Emirates a run for their money.
The ambitious airline launch involves the acquisition of "modern aircraft equipped with the latest technology", a statement read, and implementation of world-class sustainability practices.
On its website, Tony says that Riyadh Air will be a "digitally native airline, driven by a pioneering spirit with an obsessive focus on attention to detail and innovation at its heart".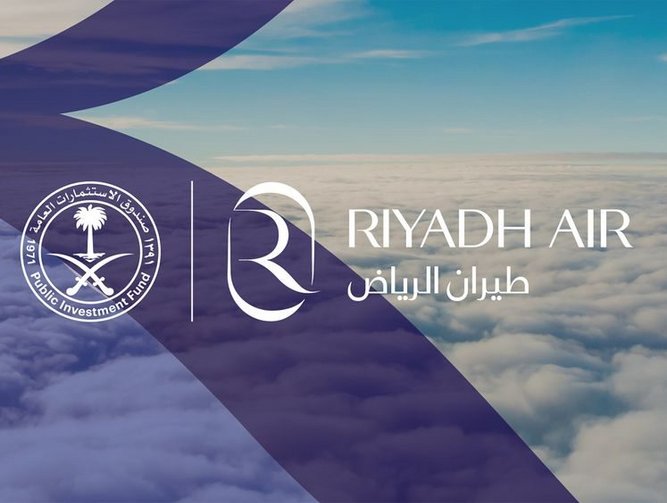 Saudi Arabia launched its second national carrier, Riyadh Air
Riyadh Air to boost tourism in the Kingdom, part of Vision 2030
Wholly owned by Saudi Arabia's sovereign wealth fund, the Public Investment Fund (PIF), which has more than US$600bn in assets, Riyadh Air will serve more than 100 destinations around the world by 2030, with the new airline expected to add US$20bn to Saudi Arabia's non-oil GDP growth and create more than 200,000 new jobs.
This comes as the Kingdom continues to diversify its economy away from its dependence on oil, under its Vision 2030, and looks to tourism as a major sector in boosting its non-oil GDP.
"The establishment of Riyadh Air is part of PIF's strategy to unlock the capabilities of promising sectors that can help drive the diversification of the local economy," a statement read. "It will enable a more financially resilient aviation ecosystem in Saudi Arabia, supporting the industry's global competitiveness in line with Vision 2030."
The Kingdom, which registered more international arrivals than any other Arab nation during the first nine months of 2022 (18 million), plans to attract 300 million visitors by 2030, and is investing heavily in tourism, including investments in upcoming giga-developments like NEOM and the Red Sea Project.
Tourism spending in the Kingdom skyrocketed 93% last year, hitting US$49bn, according to the Ministry of Tourism, taking the sector's contribution to the country's GDP to 3.2%. The target is 10% by 2030.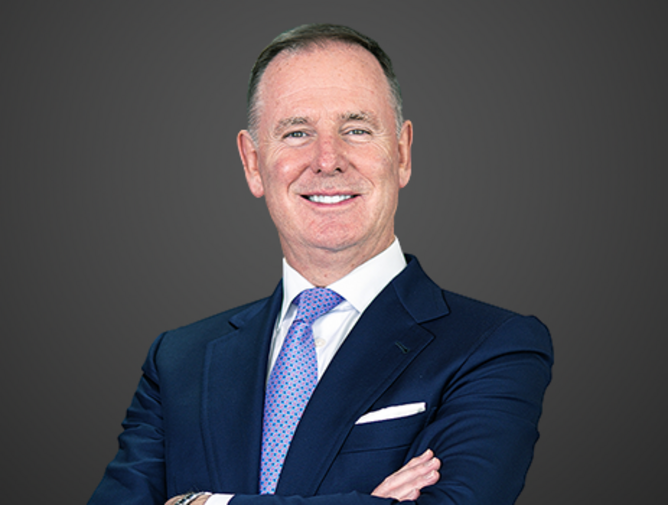 New Riyadh Air Tony Douglas has extensive aviation and regional experience
Why Tony Douglas is primed to lead Riyadh Air
Tony brings to Riyadh Air more than 40 years of experience in aviation, transportation, and logistics services, along with extensive regional expertise, and experience guiding the transformation of large organisations in the UAE and in the UK.
As CEO of Etihad Aviation Group since 2018, Tony not only led Etihad through some of its most challenging times, but successfully turned it into a profitable and sustainable business during his tenure.
He led the airline through a five-year restructuring programme that transformed it into a medium-sized airline as it reduced its fleet, network and workforce. In his first year at the helm, Tony cut the airline's US$1.6bn loss to US$1.28bn and even further in 2019 to US$0.87bn.
He was also instrumental in pushing a sustainability agenda, investing heavily in various green initiatives, including the Greenliner and ecoDemonstrator programmes, which are special Boeing 787 testbeds for green technologies like sustainable aviation fuels (SAFs); and the issuing of a US$600m sustainability-linked sukuk.
Prior to joining Etihad, Tony served as CEO of Defence Equipment and Support at the UK's Ministry of Defence, where he managed a budget of US$20bn a year with responsibility for procuring and supporting all the equipment and services for the British Armed Forces.
In the UK too, held senior posituons with airport operator BAA, including MD of the Heathrow Terminal 5 project, Group Supply Chain Director, Group Technical Director, and CEO of Heathrow Airport. He also served as Group CEO designate of construction giant Laing O'Rourke.
While in the UAE, he has held CEO roles at Abu Dhabi Airports Company and Abu Dhabi Ports company, where he was responsible for the successful delivery of Khalifa Port.
Tony holds an MBA from the University of Lancaster in the UK.