Ramadan consumer spend in MENA increases and shifts focus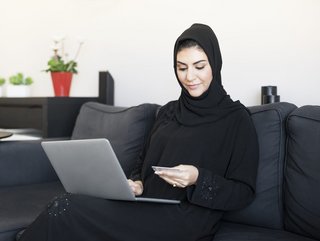 Ramadan ecommerce to jump 40% in 2022, shortform platforms to be more influential in product discovery, and creators trusted over celebs, reports RedSeer
Consumers in the Middle East and North Africa (MENA) are expected to spend US$6.2bn online during the holy month of Ramadan 2022, which began on Saturday, 2 April, according to research from RedSeer Consulting.
While Ramadan is traditionally a highlight for retailers, this year's celebration is expected to drive a record US$6.2bn ecommerce spend, jumping 40% compared to Ramadan 2021, and account for 16% of total annual sales.
Coming together more important than ever, with grocery and fashion spend to peak
When it comes to motivation for heightened spend during Ramadan, consumers point to cooking and home decorating, as get-togethers and entertaining take centre stage and people welcome family and friends into their homes.
"Ramadan is a time for coming together," says Akshay Jayaprakasan, engagement manager at RedSeer, and following what has been two years of a "more detached Ramadan experience" due to the pandemic, excitement and spending are up significantly on previous years. "One of the most prominent themes to emerge this Ramadan is the overwhelming sense of the need for connecting with family, and belonging to a community," adds Jayaprakasan.
Grocery and fashion are forecast to see the most significant rise with 87% and 70% of consumers planning increased spend, respectively. This will see grocery ecommerce spend increase to 14%, up from 11%; while fashion will see its ecommerce share grow beyond a third of etail GMV. Similarly, in the home and electronics sectors, 62% and 58% of consumers say they intend to increase their spending.
One of the challenges for ecommerce brands in 2022, is to "match consumer expectations from the past, in the face of the inconsistent global supply across sectors", says Ankit Sarwahi, Managing Director at MEVP.
"The true success formula for these brands will be to engage with consumers ahead of D-Day to develop leads and analytically gauge expectations in terms of demand volumes and user experience. Proactively assessing and securing supply will be a key success factor. This Ramadan, just availability could win you the game."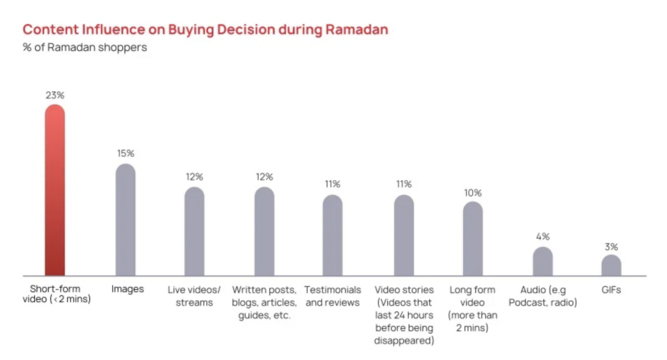 Digital influence on product discovery higher
Among the most noticeable impacts that Ramadan has on consumers is digital time spent, and this is expected to increase 12% in 2022, according to RedSeer. Social media and online video channels are expected to be significant gainers, with consumers expected to spend an additional 58 minutes per day on social media (Facebook, Twitter) and shortform content (TikTok, Instagram Reels, YouTubes shorts).
This increase in average time spent online directly correlates to consumer spending behaviour, with consumers far more likely to discover new brands and products via online channels than ever before.
While online search discovery continues to reign, at 56%, social media and messaging is seeing the biggest growth, with 55% of shoppers preferring to discover products this way now, compared to just 38% during Black Friday 2021.
Beyond product discovery, consumer preferences have evolved towards the type of content that influences their purchasing decisions, with shortform video by far the most influential content category, according to research.
"These channels will be used for entertainment, socialising, and product discovery, implying a stronger influence on the purchase decision," says Jayaprakasan. "Consumers want to be informed about products by relatable people in a more light-hearted and entertaining manner, which maximises engagement and drives up-conversion."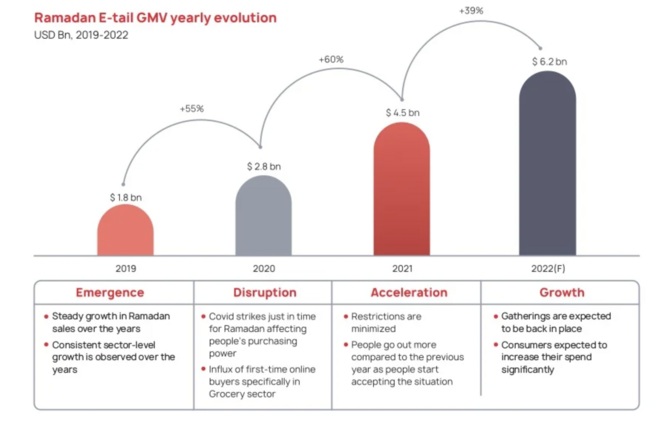 Creators becoming more influential than celebrities
A further trend emerging is the rapidly growing influence of creators over celebrities, reports RedSeer. Across all product categories assessed, RedSeer found a 33% preference gap between the two in favour of creators, reflecting consumer desire to connect with individuals marketing the product, identify them as trustworthy, and confirm that their interests are similar.
This further emphasises that advertising has moved away from direct ads to product recommendations as part of other engaging activities/content by relatable creators. "A brand's measure of success is linked to its relevance, making relevance the new reach," says Jochen Bischoff, head of business partnerships for consumer brands at TikTok. "Relevance is amplified by creativity, emotions, and genuine consumer connections, often triggered by creators."
"At L'Oreal, we believe in our brand advocates and expect to derive true value and meaningful; conversations from them for us as a brand and do so even more during Ramadan," says Mehdi Moutaoukil, chief marketing officer at L'Oreal.
"We rely on them to create fun and addictive content that engages our consumers; moreover, we count on them to represent the brand in a form that establishes trust with consumers because, for us, trust is a new love."