Meet Amin Nasser, the Aramco boss joining BlackRock's board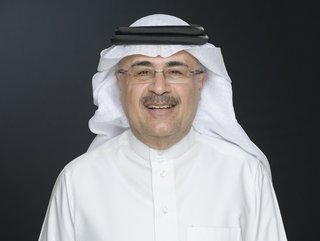 Amin Nasser has led the world's biggest oil producer since 2015
As top asset manager BlackRock names the CEO of Saudi oil giant Aramco to its board, we ask, who is Amin Nasser and what does he bring to the table?
The world's biggest asset manager has appointed Aramco boss Amin Nasser to its board – in a move that reflects the "importance of the Middle East" to its long-term strategy, BlackRock said in a statement.
Amin will replace Bader Al-Saad, director general and chairman of the Arab Fund for Economic and Social Development, who is not standing for re-election.
BlackRock, which has US$9.4 trillion assets under management, said Amin's appointment as independent director would ensure the continuance of "regional expertise" and boost the board's energy industry expertise.
Larry Fink, CEO of BlackRock said Amin's knowledge of the Middle East region, along with his understanding of the global energy industry and in particular the drivers of the shift towards a low-carbon economy would "contribute meaningfully to the BlackRock Board dialogue".
"Amin's distinguished career at Aramco, spanning more than four decades, gives him a unique perspective on many of the key issues facing our firm and our clients."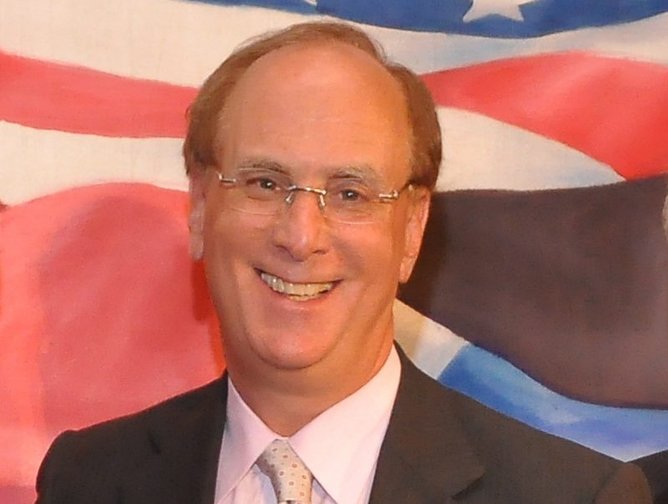 BlackRock's CEO Larry Fink
Energy is priority for BlackRock
This appointment follows BlackRock's note to clients earlier this month in which the investment giant estimated that the global average investment in the energy system would jump to US$4 trillion through 2050, up from US$2.2 trillion.
By 2030, at least three quarters of BlackRock's investments would be with issuers of securities that have scientific targets to cut greenhouse gas emissions on a net basis, the company said.
While BlackRock's direction might appear at odds with Aramco, which currently produces 10% of the world's oil, both companies are in similar positions as they straddle the old and the new, both still focused on fossil fuels but with a major push towards the energy transition.
BlackRock, which has been at the vanguard of the financial industry's adoption of ESG strategies, and is a leading voice in the investment community on climate change, has also been criticised for continuing to invest in fossil fuel companies.
Similarly, Aramco continues to produce fossil fuels, while also heavily investing in the green transition.
The oil giant, which has pledged to lower its emissions to net zero by 2050, recently launched a US$1.5 billion VC fund, one of the world's largest, to invest in global technologies that support both its own energy transition and that of the global industry.
The company is betting big on carbon capture technologies, with plans to capture 11 million tonnes of CO2 across its facilities by 2035, and building of the world's biggest hub for carbon capture.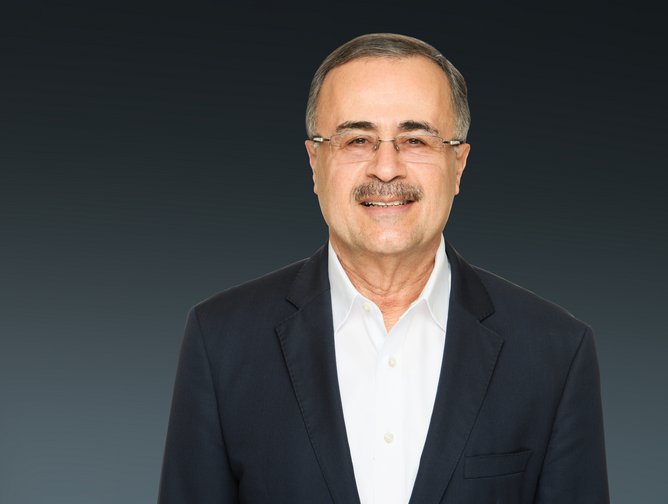 CEO Amin Nasser is driving Aramco's transformation
Amin Nasser driving Aramco's transformation
Driving this transition is Amin, who has a company career spanning 40 years, and has helmed Aramco since 2015. In 2019, he successfully led Aramco's initial public offering (IPO), marking the largest IPO in history.
Nasser is leading Aramco's efforts to produce cleaner energy and products through investments in promising technologies such as crude oil-to-chemicals processes, and renewable energy applications; entrepreneurial start-ups focused on cleaner energy solutions; and industry-wide efforts to minimise greenhouse gas emissions. He is also an advocate for an efficient, accessible, and world-class supply chain ecosystem that includes small-to-medium-sized enterprises (SMEs) to support Saudi Aramco's growing procurement needs.
He has been the driver of the company's ambitious digital transformation programme, and recently announced plans to invest US$1.9 billion in digital transformation over the next three years.
Innovation has been at the heart of his leadership. In 2021 and 2022, Aramco obtained a staggering 864 and 963 patents, respectively, securing its place in the top 50 global companies and universities that obtained the most patents. And in May, Aramco joined Boston Consulting Group's Top 50 Most Innovative Companies list, the first time a company from the Middle East has featured on the list.
He is also actively engaged in the advancement of people through education and training, and is a champion of youth advancement and development and supports the company's Young Leader's Advisory Board (YLAB), designed to connect Aramco's leadership with its young professionals.
Outside of his corporate responsibilities, Amin is a member of the International Advisory Board of the King Fahd University of Petroleum and Minerals; the Board of Trustees of the King Abdullah University of Science & Technology; the World Economic Forum's International Business Council (IBC); the Massachusetts Institute of Technology Presidential CEO Advisory Board; and the JP Morgan International Council.
Amin served in a number of leadership positions prior to becoming CEO, including as SVP of Upstream, where he led Aramco's largest capital investment programme in its integrated oil and gas portfolio.
Under Amin's leadership, the company is now building on its upstream leadership position by expanding its presence in the downstream and chemicals segments of the petroleum value chain, with significant investments and joint-venture partnerships in the Kingdom as well as a number of overseas markets.
******
For more business insights check out the latest edition of Business Chief Middle East & Africa and be sure to follow us on LinkedIn & Twitter.
You may also be interested in Business Chief US & Canada.
Please also check out our upcoming event - Sustainability LIVE in London on September 6-7 2023.
BizClik is a global provider of B2B digital media platforms that cover Executive Communities for CEOs, CFOs, CMOs, Sustainability Leaders, Procurement & Supply Chain Leaders, Technology & AI Leaders, Cyber Leaders, FinTech & InsurTech Leaders as well as covering industries such as Manufacturing, Mining, Energy, EV, Construction, Healthcare + Food & Drink.
BizClik – based in London, Dubai, and New York – offers services such as Content Creation, Advertising & Sponsorship Solutions, Webinars & Events.