Meet the founder who scaled a startup to £1 million a week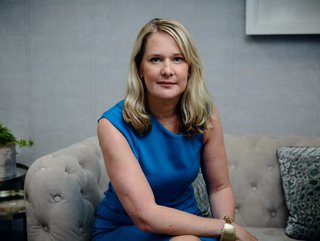 Sam Smith scaled finnCap from a startup to a company generating nearly £10 million profits
The first female CEO of a city stockbroking firm, Sam Smith scaled a startup to million-pound profits. Here, she shares the secret sauce to her success
Sam Smith knows a thing or two about scaling companies.
As the first female chief executive of a city stockbroking firm, Sam scaled finnCap Group Plc from a startup division in 2007 to an independent business listed on the London Stock Exchange generating nearly £10 million profits.
Under Sam's leadership, finnCap grew to £1 million turnover a year, before scaling to a £1 million a week – to become the leading advisory firm for the business of tomorrow and the largest broker for companies listed on the LSE's AIM growth market.
Such an achievement has secured the British businesswoman and financier numerous accolades, including ranking third in the City Power Top 50 list, and securing the Women of the Future Award for Business and the Top 100 Financial Rising Stars Award. Not to mention being named a finalist in the EY Entrepreneur of the Year Awards.
The former KPMG accountant, who has worked on more than 200 transactions, IPOs and secondary fundraising projects during her career, is now an adviser working with companies who want to scale up. She is also the author of The Secret Sauce, in which she shares her proven success strategies for leaders wanting to scale their business – using people, culture and vision.
So, what is the secret sauce to scaling a business?
A culture that treats people as the key asset, empathetic leadership, an engaged workforce, and a growth mindset, says Sam, in an exclusive interview with Business Chief.
"Empathetic leadership can help super-scale any business and empower the company's talent."
Culture where people are the key asset
Sam admits that a company's culture has always been a factor for her and that she realised early on she didn't enjoy the process-driven culture of large companies. "Often, individuals had little chance of achieving change and did not always feel valued," she says.
It was a people-first culture that first led Sam to private client wealth manager J M Finn & Co in 1998, to lead a brand-new division providing corporate finance and fundraising services to UK growth companies.
"We didn't even have a new idea at the start, just a different way of treating people and clients, and a belief that this would create a better business. We continued to win market share from our competitors because of our culture, which became our USP, and we set new standards for financial services."
A culture that scales is one driven by a great vision, inclusivity, and finding and retaining great people, Sam tells Business Chief – but, most importantly (and first), it is about having a growth mindset.
To keep a culture that scales at the core of your business, you need to pay attention to the six Es, she says.
Excite and inspire the people you want to lead on your growth journey.
Enrol people in that vision.
Engage people in an inclusive culture so that they feel valued and everyone is aligned with the growth journey.
Elevate people to maximise performance.
Energise people to supercharge growth and make it fun. A happy team leads to productivity and growth.
Exit people in a way that does not stifle growth (part of managing your workforce strategy in a way that aligns with your culture).
Growing a growth mindset
You must establish the growth mindset that needs to be embedded in your culture from the start, she says.
"When setting out or when trying to scale a business, the mindset of an entrepreneur needs to be absolutely committed to growing. No ifs, no buts, and no need for an exact plan about how to get there – just a commitment that, no matter what, you will grow."
It's simple really – if you are fully committed to growth, and constantly thinking and talking about growth, you will scale your business.
"When you set out a plan, no matter how big or optimistic it is, you increase your chances of success simply by saying, 'This is the plan, and we're going to get there'," says Sam.
"If you are a business that has just reached £1m turnover and you say, 'I just can't see how I'm ever going to get to £5m', you are not going to get to £5m. If, however, you say, 'Right, we're getting to £5m' – even if you have no idea how – it then becomes possible."
To find the headspace for such thinking, Sam suggests putting yourself in a position where you can think strategically and see the big picture.
"Get away by yourself for a long walk or a swim, or chat to other CEOs in an environment that is not just about work. It is important to have growth discussions with yourself and others, and make sure you have time to be your own growth champion, because that's a job only you can do. If you make the time, it will lead to growth. Not spending the time slows growth."
Empathetic leadership and engaged workforce
Sam cites engaged employees as an essential part of successful growth.
Engagement is just another way to think about inclusion, she says. How do you make your people feel truly included on your growth journey and valued by your organisation, day-to-day, so that everyone is aligned?
"That feeling of belonging is what builds your team's engagement with your business, and it's achieved by building an open, inclusive culture in many small steps. If everyone is rowing in the same direction, the boat will move faster. Engaged teams that are aligned drive faster growth.
While people can be engaged without being super-excited, lack of excitement can be an early warning sign of lack of engagement – something Sam warns leaders need to be alert to.
"By talking to people regulatory and asking good questions, leaders can find out what makes them happy and what might become a problem before they become disengaged," she says. "If you check that they are aware of their strengths and weaknesses, you can help them play to their strengths."
Listening is also a valuable tool for a leader and one where you can learn a huge amount from being in meetings and doing more listening than learning.
"Notice who is quiet, who wants to say something but can't, learn what excites and annoys individuals. Listening can be one of the best tools for improving your performance as a CEO."
Listening is certainly a key attribute of empathetic leadership, a style that Sam argues can help equip a business for successful scaling.
"Empathetic leadership is different, looks different and, to all those entrepreneurs, especially women, who may not feel like the traditional CEO or entrepreneur – this is your time. Leading with empathy can make a meaningful difference to your people, your productivity and your growth."
******
For more business insights check out the latest edition of Business Chief Middle East & Africa and be sure to follow us on LinkedIn & Twitter.
You may also be interested in Business Chief US & Canada.
Please also check out our upcoming event - Sustainability LIVE in London on September 6-7, 2023.
BizClik is a global provider of B2B digital media platforms that cover executive communities for CEOs, CFOs and CMOs, as well as leaders in Sustainability, Procurement & Supply Chain, Technology & AI, Cyber, FinTech & InsurTech. We also cover industries including Manufacturing, Mining, Energy, EV, Construction, Healthcare and Food & Drink.
BizClik, based in London, Dubai and New York, offers services such as content creation, advertising and sponsorship solutions, webinars and events.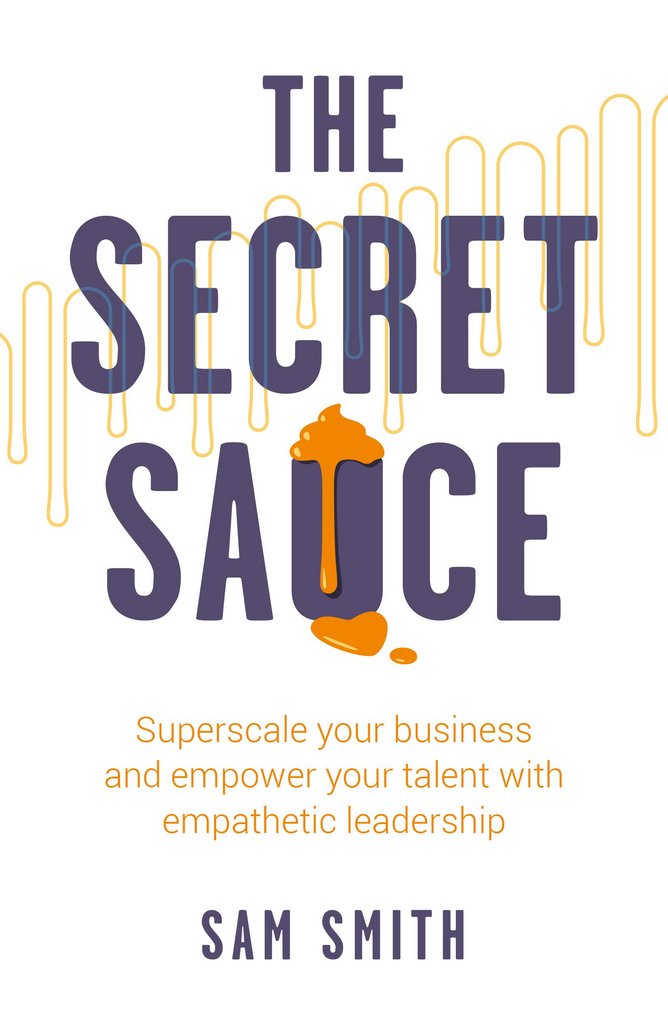 The Secret Sauce explores how empathetic leadership can help superscale any business and empower the company's talent