5 supply chain insights from business leaders in Davos 2022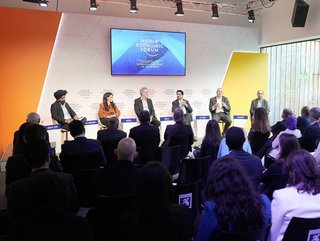 Leaders from DHL Group, SAP, Siemens, Accenture and Schneider Electric share solutions on supply chain resilience and sustainability in 2022 and beyond
Supply chain disruptions have become the 'new normal'. The challenging market conditions that have characterised supply chains in recent years have continued into 2022, and have more recently been compounded by Russia's invasion of Ukraine and new pandemic lockdowns in China.
If unaddressed, such challenges will hamper not only the economic recovery but also long-term growth, which is why business leaders are being urged to build supply chain resilience and sustainability.
Here, as part of the recent World Economic Forum, five business sustainability leaders outline what is needed to tackle these serious challenges.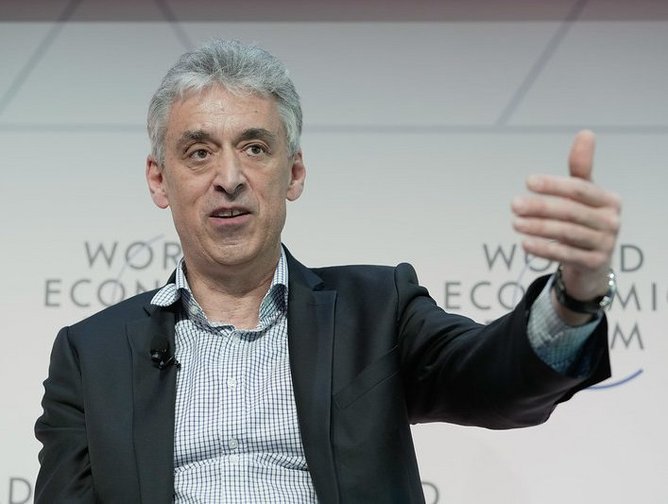 1 "Leaders need to reshape supply chains" – Frank Appel, CEO of Deutsche Post DHL Group
Pointing to a cyberattack on a key player, a blocked canal, a volcanic eruption, Frank Appel, CEO of Deutsche Post DHL Group, emphasised that global supply chains are at times less global than we think. "Too often, companies have pursued a sourcing strategy that is less international, more bilateral," said Appel.
"To counter this, leaders need to reshape supply chains to become more immune to single source disruptions, such as by multi-sourcing of suppliers, or using multiple trade lanes and modes of transport" as well as addressing "the increased volatility by building greater agility into their supply chains, such as with digitalisation and automation".
Appel explained that at Deutsche Post DHL Group, the vast part of its business is built on networks, ensuring that if one node fails, they can reroute around it. "Increasingly, we are also creating greater resilience by being able to move resources, such as airfreight capacity and even staff, between our divisions".
2 "The solution lies to sustainable supply chains lies in digitalisation" – Matthias Rebellius, CEO, Smart Infrastructure, Siemens AG
Describing supply chains as a "juggling act", Matthias Rebellius, CEO, Smart Infrastructure, Siemens AG, outlined the challenges faced by supply chain leaders today. He said that "even when global trade is flowing smoothly, supply chains face interlocking, and contradictory, demands from business, investors, regulators and government", and that the emphasis on what's most important keeps shifting between quality, availability, cost, innovation and sustainability.
According to Rebellius, achieving sustainability in supply chains is so complex, as to be "seemingly impossible" because some 90% of CO2 emissions generated by Siemens, for example, don't come from its own operations, but "from a complex web of 65,000 suppliers in 140 countries". The solution, he explained, lies in "digitalisation and a cohesive strategy".
Siemens' Carbon Web Assessment encourages suppliers to optimise emissions. The Green Digital Twin knows the footprint of every item suppliers make, so purchasing decisions can be based on emissions. And Siemens is joining forces with major industry players to create an open, cross-company, collaborative network, using blockchain and digital twin technology to track "the emissions of every component in a product and make them transparent to everyone involved in making it".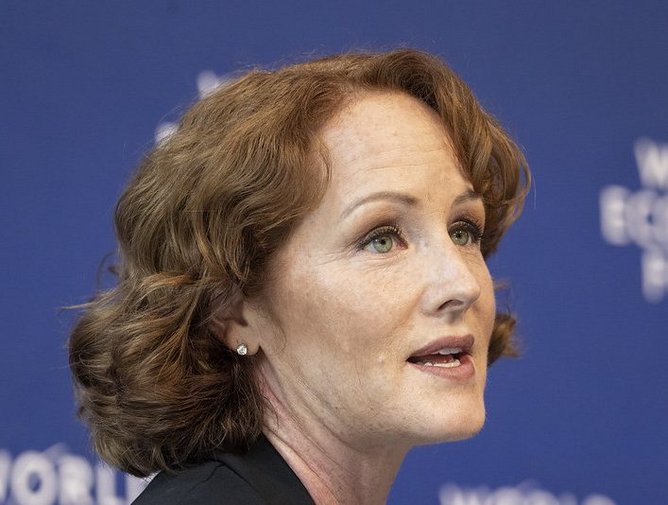 3 "Data transparency is essential" – Julia White, Chief Marketing and Solutions Officer, SAP SE
When it comes to enhancing business resilience, performance and sustainability, data transparency is essential, Julia White, Chief Marketing and Solutions Officer, SAP SE told a panel. "By embedding metrics in core business processes that measure climate risk, carbon emissions, and waste and pollution, among others, across both upstream and downstream supply chains, organisations can access a continuous view of financial, social and environmental data that manual processes simply cannot offer."
The need for data-based monitoring and validation mechanisms across an organisation's entire value chain comes as suppliers are increasingly required to be transparent and verifiable in their fair and equitable labour practices, and as new legislation requires organisations to more consistently and systematically address human rights issues.
"Cooperation across business networks is required for designing, manufacturing, delivering and maintaining products in ways that minimise carbon footprints, decrease waste and help ensure social equity," said White.
4 "Visibility is crucial" – Kathleen O'Reilly, Global Lead of Strategy at Accenture
According to Accenture's strategy lead Kathleen O'Reilly, the leaders of tomorrow will be those who seek new ways to respond to the complex supply chain challenges, and will spotlight visibility. "Businesses must not only have flexible manufacturing, strategic inventory buffers and diversified supply sources, but also strategic supply chain risk management solutions," says O'Reilly.
Championing visibility as crucial for resilient supply networks, O'Reilly said companies must "be able to identify gaps and quickly address them to withstand disruption and enable sustainability and resiliency that delivers growth, not just survival".
For example, Accenture recently helped the supply chain leaders at a European tech company affected by the microchip shortage to assess critical suppliers, materials and practices to identify 'low-resilience' vulnerabilities through a heatmap of risk exposure and revenue impact. "A digital twin-enabled supply chain stress test across its multi-tier, end-to-end supply chain is identifying risk areas and informing survival and recovery strategies for specific threats or disruptions across the supply network," said O'Reilly.
5 "Ensure sustainability continues to drive direction of supply chain operations" ­ Schneider Electric's EVP of Global Supply Chain, Mourad Tamoud
According to Schneider Electric's supply chain lead, Mourad Tamoud, leaders must ensure sustainability and resilience continue to drive the strategic direction of their supply chain operations, and must "define concrete actions and then ensure adequate resources are allocated to meet them".
Tamoud points to STRIVE, a key pillar of Schneider Electric's supply chain strategy, which is moving from 'just in time' to 'just in case' through the Power of 2. "This ensures greater redundancy across multi-sourcing, safety stocks, supplier base, manufacturing sites and logistics networks. The supply chain is mapped end-to-end with dedicated resources on risk management in the procurement team."
Schneider launched its Zero Carbon Project in 2021, and to date has trained more than 1,300 suppliers covering topics including carbon footprint methodology, decarbonisation roadmaps and case studies.