Climate tech funding: why the opportunity in Africa is huge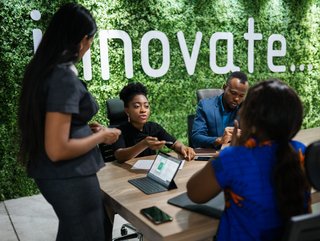 Getty Images
Leveraging 2022's record year for African tech startups, VCs are recognising the huge opportunity in Africa and setting their sights on climate tech
Funding slowdown? Not in Africa.
While much of the world is experiencing a shrinking of available funding for startups, Africa is bucking the trend, with two venture capital firms this week unveiling targeted funding and support for African startups.
Egypt's VC firm Flat6Labs launched a US$95m seed fund to boost early-stage technology startups in Africa over the next five years; while Factor[e] Ventures – which also focuses on early-stage tech startups – launched Delta40, a new venture studio that will deliver capital and hands-on support to African founders and startups focused on climate tech.
This commitment to the African startup ecosystem comes in the lead-up to the inaugural GITEX AFRICA, the continent's largest all-inclusive tech event taking place in Marrakech in May and follows a booming 2022 for the African tech ecosystem.
While global venture funding saw a historic decline in 2022 across much of the world, falling amid recession fear, Africa bucked the trend with funding for the tech sector increasing to US$6.5 billion last year, up from US$6 billion in 2021, according to the Partech 2022 Africa VC report.
The Africa opportunity is massive
For many VCs, including Flat6Labs and Factor[e] Ventures, the opportunity Africa presents over the next 10 to 20 years is huge.
Not just because the country is growing from a lower base, but also because of the major shifts taking place – in demographics, urbanisation, and in tech adoption.
And leveraging the momentum of last year's record year for African tech startups is crucial.
"Africa is one of the most exciting regions to invest in tech and innovation, with huge untapped potential and unique business opportunities," says Ramez El Serafy, general partner at Flat6Labs' new Africa Seed Fund (ASF).
"We will leverage our experience and knowledge to guide the startup founders to create truly scalable, investment-ready, Africa-based companies."
The ASF fund, which extends Flat6Labs' reach into new African countries including Nigeria, Ghana, Kenya, Morocco, and Senegal, will invest in more than 160 early-stage tech startups over the next five years and will focus on sectors that accelerate digital inclusion and industries that contribute to addressing social and environmental challenges, such as greentech, agritech and climate tech.
Factor[e] Ventures is taking a similar approach in driving long-term positive change with its new venture studio Delta40, whose aim it is to increase incomes and tackle climate change in Africa by building and investing in tech ventures.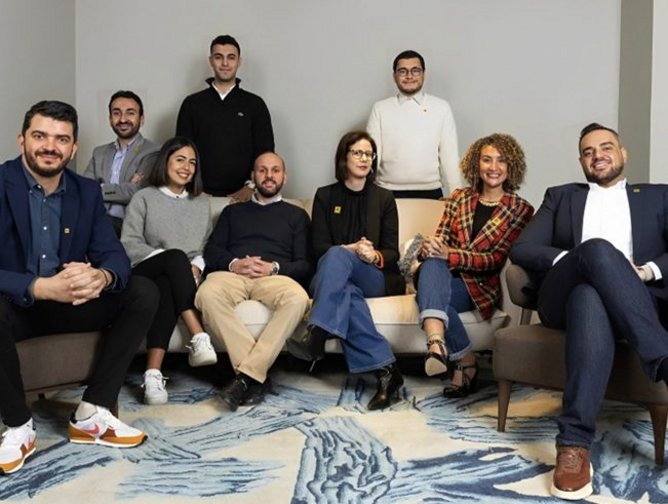 Egypt's VC firm Flat6Labs launched a US$95m seed fund to boost early-stage technology startups in Africa over the next five years
Focus on climate tech is crucial given Africa's vulnerabilities
Although only 3% of global carbon emissions come from Africa (compared to 27% from China and 15% from the US), and the 54 African countries are the least responsible for the global climate crisis, more than 60% of African households will be impacted by climate change if no action is taken.
Already, the continent is being affected by catastrophic climatic changes such as rising sea level and melting glaciers, as well as increasingly erratic and destructive extreme weather event such as drought, wildfires, floods and heatwaves.
And the continent faces seeing its GDP growth rate fall by up to 64% by the end of the century, according to a study commissioned by Christian Aid – even if the world succeeds in limiting global heating to 1.5C.
The findings underscore the urgent need for action, which is why investing in innovation across the continent is so transformative – in improving lives, amplifying the entrepreneurial ecosystem, and protecting the planet for generations to come.
"By 2100, 40% of the world's population will live in Africa," says Delta40's co-founder and managing partner Lyndsay Holley Handler, who has two decades of leadership and startup experience growing ventures in 15 countries across Africa, and who previously led clean energy firm Fenix International through pan-African expansion with MTN, acquired in 2018 by ENGIE.
"This presents an incredible opportunity – and imperative – to invest in entrepreneurs on the ground developing life-changing climate innovations."
Delta40 focuses on tech-driven energy, agriculture, and mobility ventures led by diverse, experienced founders, and as well as capital, it will act as a co-founder, providing fast, iterative product testing, technology brokering, early-stage commercialisation, and working side-by-side to increase the speed of venture building.
The venture studio has already secured early funding and strategic support from the Global Energy Alliance for People and Planet, and from Autodesk Foundation, which is known to back innovations with the potential to transform industries to be more sustainable, resilient and equitable.
"We invest for impact," says Autodesk Foundation's MD Jean Shia, "and are confident that Delta40's blend of operating experience in Africa, technology expertise, and commitment to investing in diverse founders will successfully accelerate African startups and their life-changing climate innovations."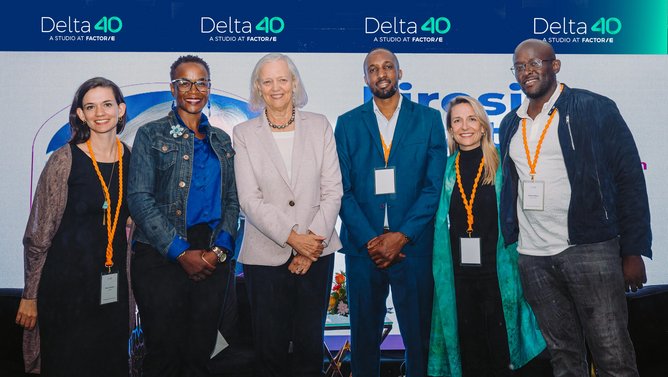 Launch of Delta40, a new venture studio from Factor[e] Ventures that provides African startups focused on climate tech with capital and support
Lagging climate tech investment heating up on continent
Flat6Labs and Factor[e] Ventures are not the only VCs looking to Africa to fund climate tech and cleantech startups.
While investment in climate tech has historically lagged other tech startups like fintech, health tech, ecommerce and logistics, green startups in Africa are starting to get more backing, with the 2023 AfricaArena's State of Tech in Africa report confirming a rapid increase in climate startups in Africa in the past 15 years.
While recent data shows that funding values in cleantech in Africa increased 5% in 2021 to 15% of total VC funding in 2022.
Rwanda-based Katapult Africa is running accelerators and investment vehicles for startups within the climate and food-tech sectors in Africa, and has already invested in 38 companies in Africa, including Crop2Cash and Complete Farmer, with plans to invest in 60-80 over the next 4-5 years.
AfricaGoGreen Fund (AFGGF), a pan-African fund that supports climate-friendly projects on the continent, recently secured US$47m in its second fundraising round. The fund focuses on the installation of rooftop solar and battery storage for residential, commercial, and industrial consumers.
Last year, the fund provided US$5.5m funding Bboxx, a startup that provides clean energy and cooking solutions across African countries, including Rwanda, Kenya, and Nigeria.
Various other financing initiatives for climate tech have rolled out across Africa in recent years.
The Africa Climate Change Fund, established under the African Development Bank in 2014, has supported greening initiatives in more than six African countries by offering grants from US$250,000 to US$1m per project to governments, NGOs, and initiatives.