IWD: Meet seven female business leaders across Africa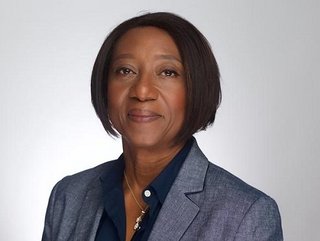 In celebration of International Women's Day, we spotlight 7 leading businesswomen across Africa, from Kenya to Nigeria, and from telecoms to tech
To celebrate International Women's Day (IWD) – today, on March 8 – which this year spotlights #BreaktheBias – we are spotlighting seven female business leaders across Africa.
Inspired by Leading Ladies Africa, a list of 50 of the leading African corporate women worldwide, our selection of seven women reflects the industry-wide, continent-wide expertise and talent of women in the corporate sector across Africa – from Nigeria to Ghana.
1. Aida Diarra
Senior Vice President and Head of Sub-Saharan Africa at Visa
Malian national Aida Diarra is a highly experienced executive in the financial services and digital finance industries, with a wealth of experience growing business and operations across the African continent. Her 25-year career includes strategy development and implementation, business development and operational management. Aida has spent the last three and a half years as SVP and Group Country Manager for SSA for Visa managing operations in 48 markets across Sub-Saharan Africa.
Prior to this she spent nearly two decades at Western Union beginning as Director US Outbound (USOB) to Africa, located in New Jersey, US, before relocating to Morocco and moving through the ranks, developing her experience in marketing, sales, account management, strategy and planning and country/regional leadership positions. She served for more than three years as VP Africa of Western Union where she managed 30 countries, two regional offices, a team of 48 and budget of US$16m.
Aida has a passion for financial technology and is a champion for diversity and Africa's overall contribution to the industry and serves as a leading voice in these areas. She has an MBA from the University of Hartford and is a member of the advisory committee for Making Finance Work for Africa. She was named in the inaugural List of 100 Most Influential Women in 2019 by Avance Media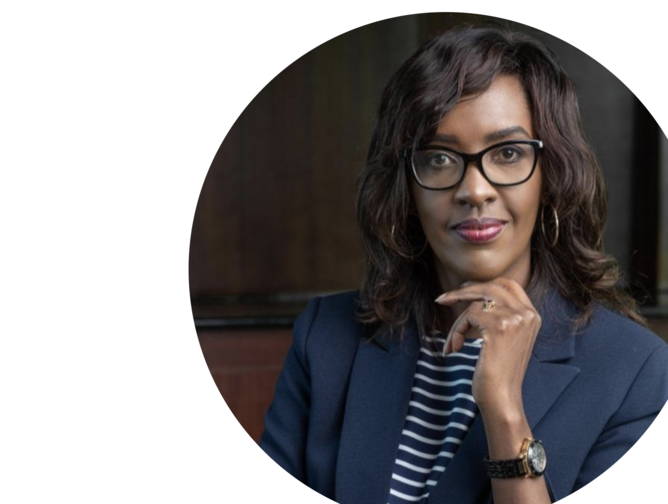 2. Debra Mallowah
Vice President, East, and Central Africa Franchise at The Coca-Cola Company
Kenyan national Debra Mallowah is an accomplished leader with a wealth of experience gained leading multinationals across Sub-Saharan Africa and the UK. Debra has a proven track record of delivering growth at international, regional and local levels, and in her various leadership roles, has successfully collaborated to create new products and markets, and profitable business models.
Located in Nairobi, Kenya, and as VP and General Manager of Coca-Cola East & Central Africa for the last year, Debra oversees the development and implementation of business strategies in 16 markets. Prior to this role, she was the chief business development officer for Safaricom, where she was instrumental in harnessing new business opportunities and leading innovation. She also led initiatives on regional expansion, new market expansion strategy.
She also spent three years at GlaxoSmithKline as general manager for East and West Africa, where she led the team in step-changing growth trajectory across eight markets; and served for three years at Unilever Africa where she successfully led the personal care business across Sub-Sahara markets. She also spent 12 years at Diageo in London as a marketing manager where she was responsible for developing iconic brand campaigns, and five years in Nairobi with East Africa Breweries, as group marketing director.
Debra holds a business degree from the University of Nairobi, and she is an accredited executive coach and passionate3 about charity work, serving as a trustee in Art of Music Foundation.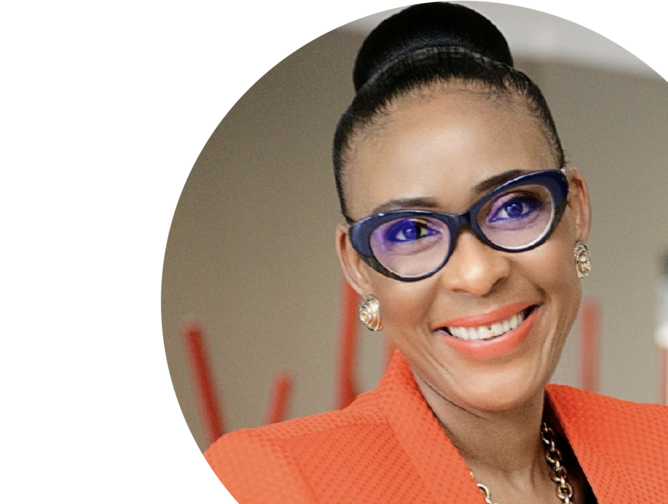 3. Lillian Barnard
Managing Director/CEO at Microsoft South Africa
South African national Lillian Barnard has more than 20 years of experience in the ICT industry and has held a number of executive positions in Africa and internationally, gaining extensive knowledge in sales, operations, business controls, strategy, business transformation and leadership. Throughout her career, she has become known for building strong, high-performing teams that consistently deliver on their financial targets, while also bringing innovative digital solutions to her partners and customers.
Since 2019, Lillian has served as CEO at Microsoft South Africa, where she has driven its digital transformation ambitions empowering governments, organisations and individuals to achieve more. Prior to joining Microsoft, she served as chief sales officer for Vodacom's Enterprise Business for two years. She also headed LillianB Consulting Services where she was an advisor and coach to business leaders.
During her 15-year career at IBM, Lillian held several key leadership positions, including working seven years at the IBM European HQ in France and Switzerland. She previously served on the boards of Vodacom South Africa, Mango Airlines and currently sits on the Board of the American Chamber of Commerce. She holds a degree in business economics from the University of Western Cape.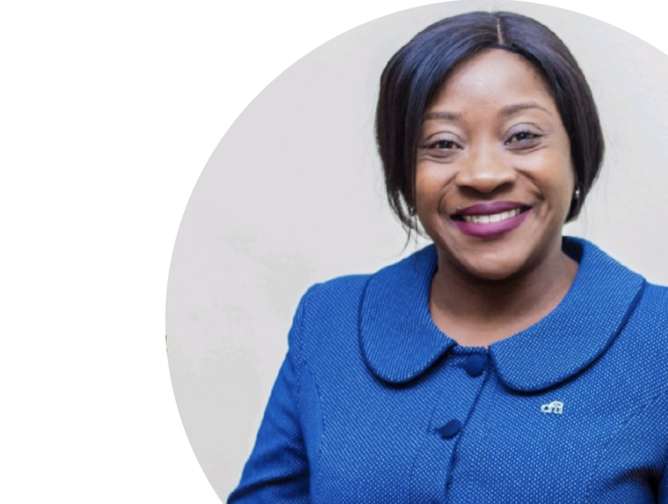 4. Lowani Chibesakunda
CEO of Citibank Zambia
Credited with being the first chief executive of Citibank Zambia, Lowani Chibesakunda is a seasoned banker with experience of over a decade and a half at Citibank. Joining the bank in South Africa in account services in 2004, Lowani has worked her way through the ranks, as relationship manager for Citibank China and corporate bank head for Citibank Zambia before becoming CEO in 2020.
She holds a BA (Hons) Financial Services from West of England, Bristol University, MBA from Herriot Watt University and is a member of the Chartered Institute of Bankers.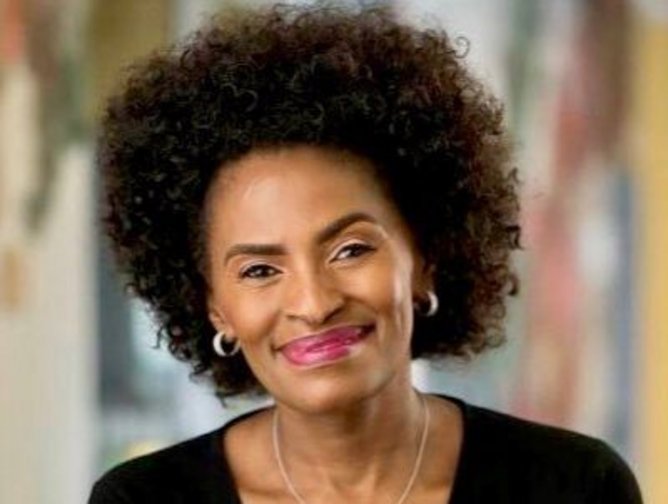 5. Nunu Ntshingila-Njeke
Head of Africa, Meta
As Meta's (formerly Facebook) head of Africa for the last nearly seven years, Nunu Ntshingila-Njeke is responsible for leading the team that engages with agencies and brands in Africa to help them make the most of the company's products, including Facebook. Nunu is passionate about the role of technology in driving social inclusion in Africa and about Meta's mission.
Before joining Meta, Nunu helped drive the creation of Ogilvy's network in sub-Saharan Africa, which spans 27 countries. During more than a decade at Ogilvy & Mather South Africa, she served as deputy MD and was later promoted to CEO. She also worked at Nike where she spent three years as director of communications.
Nunu is a graduate of the University of Swaziland, is a non-executive director of Ivanhoe Mines, and received Lifetime Achievement Award from the Financial Mail for her work in leading and transforming the advertising business in South Africa. In 2016, she became the first woman to be inducted into the Loeries Hall of Fame.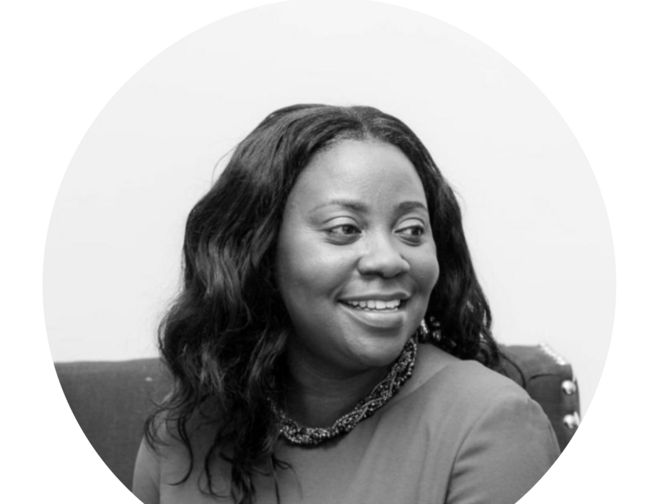 6. Patricia Obo-Nai
CEO of Vodafone Ghana
Not only is Patricia Obo-Nai the first Ghanaian to become CEO of Vodafone Ghana, but also one of the most decorated telecoms leaders in the country, having secured numerous accolades including in 2021 alone, Woman of the Year, EMY Africa Awards, Africa's Most Respected CEO Awards, Tech Industry Personality of the Year, Woman of Excellence Award in Ghana Business Awards.
With 25 years of experience in the telecoms industry, she is a leading figure in the sector in Africa. with Vodafone for more than a decade, Patricia has held a number of leadership roles including technology director before being made CEO in 2019. Under her leadership, Vodafone has delivered several winning innovations including the award-winning free mobile money transfers to all networks, which accelerated Vodafone to number two in the mobile money market in the country.
She began her career as a network planning engineer with Millicom Ghana (Tigo) in 200 and rose through the ranks to become the first female chief technology in the company (2006). She was instrumental in the transformation of the Tigo network from analogue to digital. She is a member of the Ghana Institute of Engineers and the Executive Women Network. Passionate about promoting girls in STEM, she serves as an advisory council member of the West Africa STEM Hub. She is an electrical engineering graduate and has an MBA.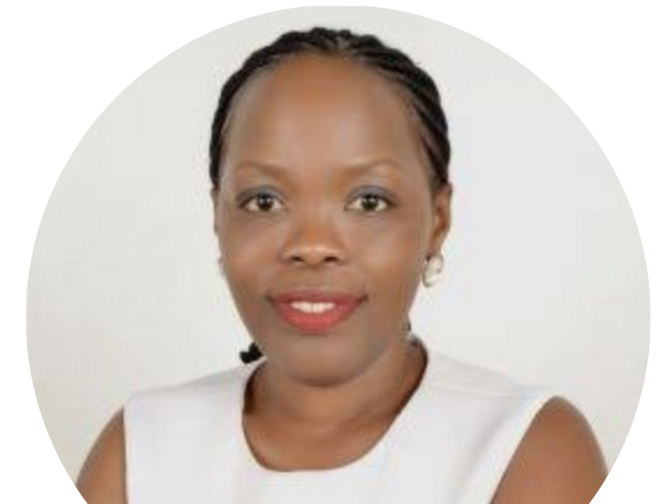 7. Florence Nakimbugwe Nsubuga
COO, Umeme
With more than 20 years in the energy sector, Florence Nakimbugwe Nsubuga is a distinguished leader who has served as chief operating officer of Umeme, Uganda's largest electricity distribution company in Uganda, for the last 10 years. Leading a team of more than 1,600 staff, she has helped to make Uganda's energy sector attractive to international investors and secured numerous accolades including winning Outstanding Woman in Energy in the 2015 African Utility Week Award and Africa's most Influential Women, CEO Holdings.
She began her career as a trainee commercial officer at Uganda Electricity Distribution Co. She is an inspirational speaker and mentor who empowers young women through the Girls4Girls Global initiative and is an advisory board member for e-GUIDE (Electricity Growth and Use in Developing Economies). She has a marketing degree, master's in economic policy and is currently studying for her MBA from Edinburgh Business School. She is a mother of two daughters.