Purpose-led family businesses see double-digit growth – PwC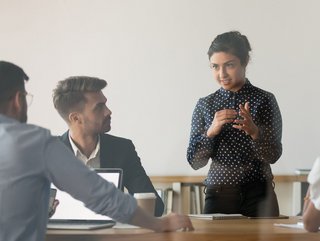 Getty Images
Family businesses with a company purpose perform better than their peers, yet most are not prioritising ESG issues, finds PwC's Family Business Survey
Family businesses that are led by purpose and have a clearly communicated ESG strategy perform better.
Those are the findings from the just-released PwC 11th Global Family Survey, which polled 2,043 family businesses across 82 countries, including 829 in Europe, 46 in the Middle East, and 630 in Asia.
The report finds that of the 43% of family businesses that have seen double-digit growth over the past financial year (up from 21% in 2021), nearly three-quarters (73%) have a clear set of family values and an agreed purpose for the business, and half (50%) have an agreed and communicated ESG strategy.
Having more than two non-family members serving on the board is also strongly associated with double-digit growth, the survey finds.
Clear evidence that family businesses who commit to diversity and sustainable business practices and put purpose at the heart of their operations are more likely to thrive.
Stakeholders demand ESG transparency, but few businesses delivering
After all, this is what customers and employees are asking for in 2023 and beyond – and if businesses want to attract and retain talent and grow their business, giving stakeholders what they want makes sense.
In PwC's 2022 Global Workforce Hopes and Fears Survey, more than half of consumers said it is important that their employer is transparent about the company's impact on the environment and its record on DEI.
And according to Edelman's 2023 Trust Barometer, customers now more than ever expect action from business on social issues.
Yet, most family businesses aren't prioritising ESG issues, PwC's 2023 Family Business Report finds, with 67% saying they put little or no focus on ESG, while a staggering 85% say they don't have a clear and communicated ESG strategy.
Fewer than one in 10 set targets for DEI, and only one in four do so for social impact – with just 16% saying they take a public stance on important issues.
"Customers are interested in ESG, because the generations are changing," says Gunseli Unluturk, board member at Sun Tekstil, a family-run textile company in Turkey. "Companies should be purpose-driven, and employees and customers should be aware of it."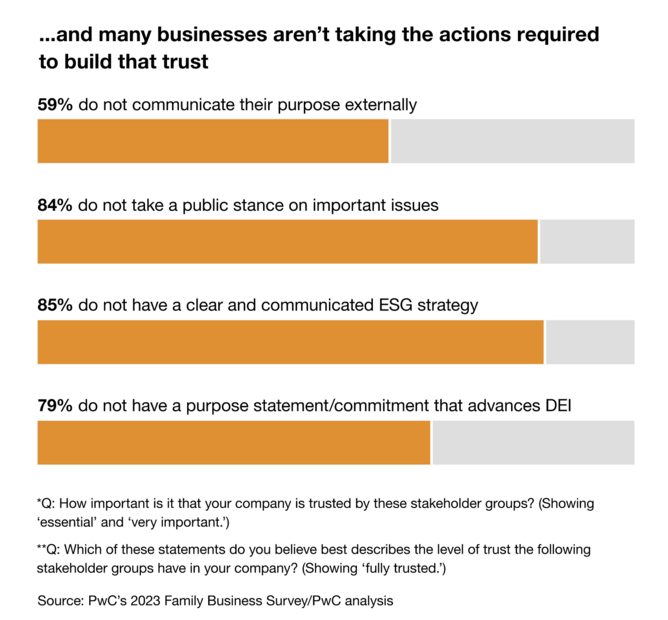 How family businesses are failing on building trust with employees and customers / PwC
Transparency, communication, and speaking out on social issues necessary
Among the actions PwC recommends in helping family businesses transform to build trust with employees and customers are transparency, two-way communication with all stakeholders, and being brave enough to speak out on social issues.
"It's not enough for family businesses to say they have strong ideals," the report says, "they must model those ideals in their relationships with internal and external stakeholders".
And that starts with a fair internal system for reporting misbehaviour and a clear feedback mechanism for customers.
Transparency is essential too, and this means regular public reporting of the company's ESG and DEI targets, and its performance against those targets.
PwC points to family-run chocolate maker Barry Callebaut, which is transforming its operating model in an industry that has faced intensive scrutiny over working practices in cocoa-harvesting countries. The company's Forever Chocolate Sustainability strategy lays out four specific targets for improving its social and environment impact on those countries.
Lastly, with the expectation from employees and customers that businesses must take a stance on social issues, PwC argues that family businesses need to be more vocal and active.
According to Sandra Sucher, professor of management practice at Harvard Business School, "the expectation that business has societal and political responsibilities is now a consensus view".
Public trust matters, and that means showing that you care about what's going on in the world.
Take materials manufacturer W.L. Gore & Associates, which has been especially vocal about its commitment to diversity. The family-run firm, which employs more than 11,000 people, has been touting its achievements on social media and in public announcements – including announcing in 2022 the company's inclusion in the Corporate Equality Index, a ranking focused on LGBTQ+ diversity and inclusion policies and practices.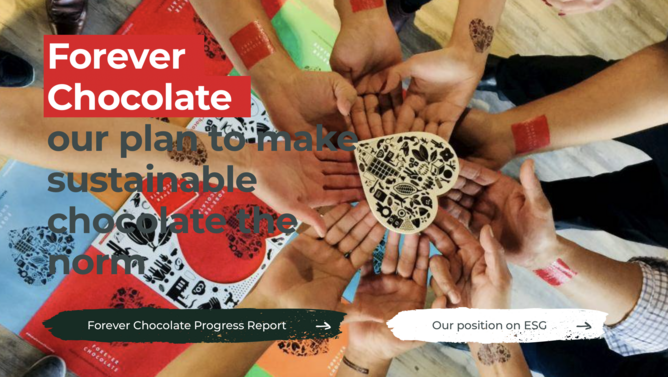 Chocolate maker Barry Callebaut is a family-run business committed to be transparent on ESG with its Forever Chocolate Sustainability strategy
Board diversity delivers greater ESG focus
According to PwC, one outward expression of the way family businesses fall behind is in demonstrating their values is in the composition of their boards, with many representing "the past, rather than the present, and certainly not the future", the report finds.
Just 9% of those surveyed report having diverse boards – defined by having two or more women, one member under the age of 40, one non-family member, and one from a different sector.
One-third of family businesses have no female representation on their board, and more than half have no-one under the age of 40, while more than a third have boards comprising only family members.
And yet, those family businesses with more diverse boards tend to be more progressive and advanced in areas such as contributing solutions to society, the environment, and DEI, all focus areas that are also linked to stronger financial performance. And having more than two non-family members is strongly associated with double-digit growth, the report finds.
"Now more than ever, building competence and achieving strong financial performance are linked to corporate responsibility," says Peter Englisch, Global and EMEA Family Business Leader, PwC.
"The message is clear, for family businesses to survive, they must transform. And that transformation is now."