Qualcomm CSO Angela Baker shares her hopes for Davos 2023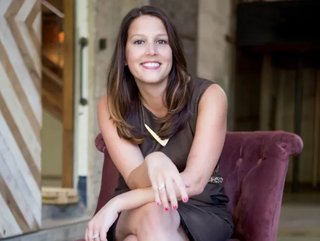 As global leaders convene in Davos, we talk to Qualcomm CSO Angela Baker, who is on the ground discussing sustainability and digital transformation
As the 53rd Annual Meeting of the World Economic Forum kicks off today (January 16-20), world leaders from the public-private sectors are convening in Davos to cooperate on finding solutions to the world's most pressing challenges.
This comes as multiple crises are deepening divisions and fragmentation of the geopolitical landscape, and amid the recognition that economic development needs to be made more resilience, more sustainable and that nobody should be left behind.
Among those on the ground in Switzerland is Qualcomm's Chief Sustainability Officer Angela Baker , who oversees corporate responsibility and ESG at 5G leader Qualcomm , as well as managing its social impact programmes, a strategic initiative that brings wireless technology to under-served communities globally.
A dynamic player at the intersection of tech, policy, and sustainability, having previously served as an advisor to Secretary Hillary Clinton and worked in the Obama Administration, Angela is passionate about helping to close the digital divide and is in Davos to participate in dialogue around Sustainability - and how it will only increase with digital transformation.
According to WEF data, more than 60% of 2022 global GDP is expected to depend on digital technologies. Yet, 37% of the world population (~3 billion people) remain offline and many others only have access to unreliable internet connections. 5G technologies are essential in closing the digital divide while supporting sustainable, resilient solutions such as smart factories and energy grids.
And as the leader in 5G, Qualcomm is poised to continue driving these solutions forward to enable a digital transformation for all.
Business Chief caught up with Angela just prior to her leaving for Davos, to find out what outcomes she would like to see from the talks, what challenges face closing the digital divide, and how digital transformation is a tool for sustainable outcomes.
Angela, what dialogues will you be involved in at Davos 2023?
This year, I'm looking forward to discussions around sustainability. Specifically, how we prioritize smart, practical solutions towards a net-zero economy. It will also be important to address how to best encourage dialogue with policymakers on issues such as incentivising digital transformation and leveraging technology to build a resilient world. Collaboration among all stakeholders will be key in putting forth sustainable solutions for a global, interconnected economy.
What outcomes would you like to see come out of Davos 2023?
It is my hope that we see key established public-private partnerships come out of Davos this year. It's not enough to have discussion after discussion; we need to start putting solutions - ones that will produce real change in people's lives - into action before it's too late.
How key is the topic of sustainability, and its acceleration with digital transformation, likely to be at Davos 2023?
We're already seeing this messaging all over the place, from the official World Economic Forum (WEF) platform to many of the side events. Based on what I've been watching, I expect there to be a large focus on how digital transformation can disrupt industries, such as retail, agriculture and healthcare.
How do you see digital transformation as a tool for sustainable outcomes?
The digital transformation of industries means better insight into operations which can lead to increased conservation of resources, energy usage, and more. 5G is a necessary foundation to digitize and transform operations to achieve tangible sustainability benefits with its ultra-low latency and extreme reliability.
According to a recent study , implementing 5G can increase overall sustainability and competitive advantage by significantly improving greenhouse gas emissions, water usage, pesticide usage, and energy consumption. In agriculture for instance, improved connectivity and digitisation via 5G technologies can yield up to 25% increased productivity, 30% decreased inputs, 20% decreased costs, and 15% increased crop yields. Ultimately, 5G enables more connectivity and data - which leads to more informed decisions and less wasted resources.
As a global semiconductor company enabling a world where everyone and everything can be intelligently connected, Qualcomm is enabling the implementation of 5G across every sector.
How urgent is the need to bring wireless technology to under-served communities?
Extremely urgent. According to WEF data , more than 60% of global GDP in 2022 is expected to depend on digital technologies. Yet over one-third of the world's population remain idle. Individuals without broadband internet connectivity are cut off from society, information and opportunities.
As a global semiconductor company enabling a world where everyone and everything can be intelligently connected, this is something that we at Qualcomm have been focused on addressing through our Wireless Reach program. Wireless Reach has been bringing wireless technology to underserved communities in 50 countries for over 16 years.
One solution we have put forth is 5G fixed wireless access (FWA), which can be deployed less expensively and more quickly than running fibre directly to each customer premises. FWA provides reliable and affordable connectivity on par with fibre to the premises. In order for this technology to be widely adopted, it requires public-private collaboration - one sector cannot do this alone. Right now, we need to focus on getting regulatory bodies on board to recognize and promote the benefits of 5G FWA so that it can be more broadly deployed.
What are the challenges faced in closing the digital divide?
The digital divide has been reduced, but still widely persists in most countries around the world, with 37% of the world still offline. Challenges include but are not limited to: the lack of internet connectivity where people live, work or learn, lack of skills to navigate the connected world, and lack of affordability.
And what solutions would you put forward for this?
There are a few solutions policy makers and decision makers should be looking at to bridge this digital divide. There needs to be increased deployment of 5G networks and deployment of 5G FWA in areas without readily available 5G infrastructure, such as in very rural areas. There also needs to be a robust global semiconductor ecosystem to power critical manufacturing, healthcare, automotive and other 5G use cases to ensure these solutions are realized and put into action sooner rather than later. It's imperative that we continue to invest in this ecosystem to ensure sustainable economic benefits. The time to act is now.
About Qualcomm
Qualcomm is enabling a world where everyone and everything can be intelligently connected. Our one technology roadmap allows us to efficiently scale the technologies that launched the mobile revolution - including advanced connectivity, high-performance, low-power compute, on-device intelligence and more - to the next generation of connected smart devices across industries. Innovations from Qualcomm and our family of Snapdragon platforms will help enable cloud-edge convergence, transform industries, accelerate the digital economy, and revolutionize how we experience the world, for the greater good.