What you need to know about Egypt's COP27 climate summit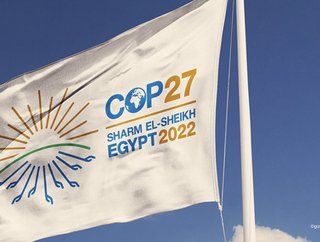 This year's UN Climate Conference COP27 takes place in Egypt amid an imminent climate crisis and geopolitical uncertainty – what you need to know
For nearly 30 years, almost every country on the planet has convened for global climate summits – a period that has seen climate change progress from a fringe issue to a global priority, with the Paris agreement in 2015 a particular highlight.

But at no time since the inaugural climate summit in 1992 has the issue of climate change been so urgent than at COP27.

As COP27 takes to the Egypt stage this month, the climate crisis would have reached a "really bleak moment" according to one of the world's leading climate scientists, Prof Johan Rockstrom, with the world coming "very, very close to irreversible changes."

While last year's COP26 achieved numerous commitments including phasing down coal-fired power generation – and culminated in the Glasgow Climate Pact, which kept the goal of curbing global warming to 1.5C, UK President of COP26 said the said the pulse was weak and would only "survive if we keep our promises and translate commitments into rapid action".

Sadly, that has not been the case.

Climate change in crisis – amid geopolitical uncertainty
Emissions must fall by about half by 2030 to meet the internationally agreed target of 1.5C of heating but are still rising, reports show, with all three of the key UN agencies producing damning reports in the last two days.
The UN environment agency's report found there was "no credible pathway to 1.5C in place" and that the only way to limit the worst impacts of the climate crisis is a "rapid transformation of societies".
The UN Climate Agency says that current pledges for action by 2030, even if delivered in full, would mean a rise in global heating of about 2.5C, a level that would lead to a catastrophic climate breakdown.
And the impact of the effects is clear for all to see – from Europe experiencing its hottest summer in 500 years, to wildfires in California, Cuba in blackout, and a third of Pakistan underwater. In fact, it's already looking almost certain that 2022 will rank among the 10 warmest years on record, according to the US National Oceanic and Atmospheric Administration.
And while the convening of 198 countries in Sham El-Sheikh from November 6-18 for COP27 should bring hope to Earth's horizon, it is taking place against a geopolitically unstable and economically volatile time – one where Russia's invasion of Ukraine has plunged Europe into an energy crisis, supply chains continue to be disrupted, and where a likely recession may mean businesses focus less on ESG goals.
Expectations of COP27
So, what can we expect of COP27? Stronger commitments are the main objective, with all countries agreeing at the end of COP26 to come to COP27 with more aggressive climate plans.
But since then, just 24 out of 193 countries have submitted their updated national climate change targets to the UN. Officials from the UN have urged countries to show up to COP27 with greater ambition.
According to the Presidential vision statement, COP27 will be about moving from negotiations, and "planning for implementation" for all the promises and pledges that were made at COP26.
While up to 90 world leaders could attend COP27, including Egypt's Abdel Fattah El-Sisi, France's Emmanuel Macron and EU president Ursula von der Leyen, there are question marks over whether other world leaders, including US president Joe Biden, China president Xi Jinging and UK prime minister Rishi Sunak will be in attendance.
The fortnight of negotiations will kick off with a World's Leader's Summit on 7 and 8 November. After this, government officials will tackle some of the weightiest issues surrounding climate including finance, decarbonisation, adaptation, and agriculture.
Among this year's themes – finance, science, youth and future generations, decarbonisation, adaptation and agriculture, gender, water, ace and civil society, energy, biodiversity and solutions.
The conference will take place in two zones: Blue Zone, an UN-managed space where negotiations are hosted and featuring 156 pavilions (double the amount of Glasgow); and the Green Zone (managed by the Egyptian Government and open to registered public). This will include events, exhibitions, workshops and talks and will feature a special 'protest zone'.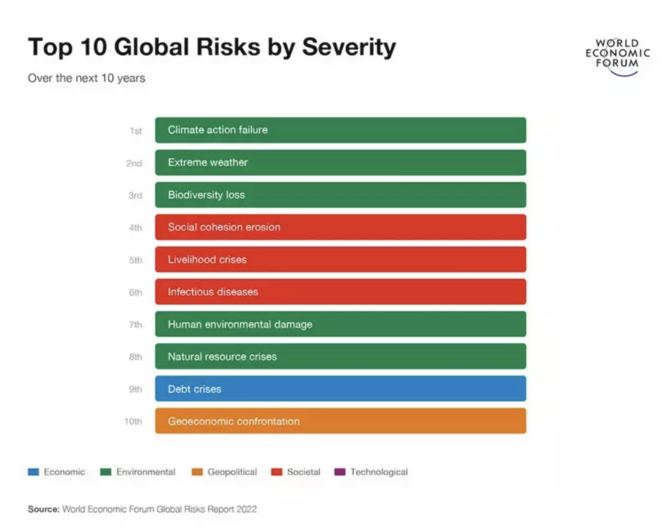 COP27 – main objectives
So, what will be the main objectives of COP27?
Private-sector commitments Officials will likely put pressure on corporations that attend COP27 to do more. At COP26, hundreds of financial institutions joined the Glasgow Financial Alliance for Net Zero (GFANZ) and pledges to achieve net-zero emissions by 2050. But some firms have since quit and others are considering quitting, including JP Morgan, with few in the coalition having published plans on reaching that goal.
Mitigation All parties, especially those in a position to "lead by example", are urged to take "bold and immediate actions" and to reduce emissions to limit global warming well below 2C. Countries are expected to show how they are planning to implement the Glasgow pact call, from COP26, to review their climate plans and create a work programme related to mitigation. This means presenting more ambitious 2030 emissions targets as the current ones are not enough.
Adaptation At COP26, delegates adopted a work programme on the global goal of adaptation established in the Paris Agreement. The plan was to equip communities and countries with the knowledge and tools to ensure that the adaptation actions they take are moving the world towards enhancing climate change resilience. At COP27 nations will be expected to capture and assess their progress towards enhancing resilience and assisting the world's most vulnerable communities – with some countries needing to make more detailed and ambitious commitments to their national climate plans.
Climate finance Over a decade ago, wealthy nations pledged to mobilise US$100bn per year starting in 2020 to help poorer countries reduce emissions and adapt to the worsening effects of climate change. But so far, they've raised just US$90bn. The objective here will be to make significant progress on climate finance, including delivery of the promised US$100bn per year to assist developing countries.
Loss and damage This refers to the unavoidable consequences of climate changes, such as the loss of people's lives due to extreme weather events. Poorer nations are disproportionately suffering such damages and asking wealthy nations to compensate them. Advocates of compensation have called for a formal financing system to collect and distribute funds. The US is expected to take part in discussions on loss and damage at the conference, though the US and Europe have to date opposed such a system.
Follow UN news for COP27 updates.