Semiconductor giant Arm submits plan for US IPO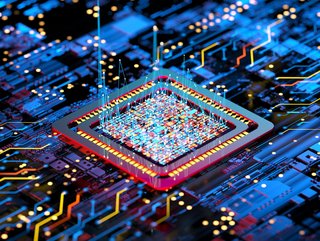 Getty Images
World's leading chip company Arm, based in the UK, will list in US as owner SoftBank looks to cash in on prized tech asset after failed Nvidia bid
Arm, one of the world's most prized technology ecosystem companies, has ended months of speculation by confidentially submitting plans for proposed initial public offering (IPO).
The world's leading semiconductor IP company powered the smartphone revolution and is now shaping the wider world of web3 – from cloud computing to autonomous vehicles and the metaverse. The likes of Apple, Samsung and Google rely on Arm's chips.
The numbers are staggering. Arm states that thousands of partners have embedded 250+ billion Arm-based chips in products, with an estimated 70% of the global population using Arm-based technology.
Arm IPO follows blocked Nvidia bid as SoftBank looks to cash in
The IPO will be subject to approvals from the Securities and Exchange Commission (SEC) and will no doubt face other hurdles, as it has in the past.
Previously, Arm was subject to a US$40bn takeover bid from Nvidia, but regulatory concerns and sovereignty issues saw that deal collapse. Now owners SoftBank, which bought Arm for US$32bn in 2016 – is going down the IPO route as it looks to balance its books.
Serial Japanese investor SoftBank shed shares in Alibaba recently as it looked to limit exposure in China and also raise cash.
SoftBank has been hit harder than most as tech companies worldwide it has invested heavily in continue to take a beating.
SoftBank's last reported quarterly earnings report makes for hard reading for Chairman and CEO Masayoshi Son, with a net loss of US$5.9 billion.
This is expected to be one of the year's most significant listings, if it goes ahead.